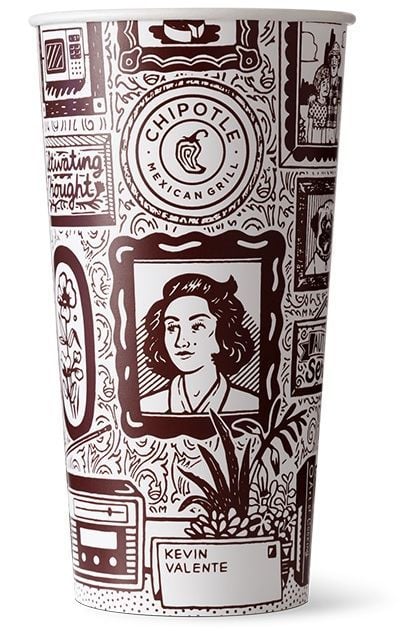 A Tucson 17-year-old's memories of his grandmother's cooking are illustrated on Chipotle cups across the country beginning this week.
Out of hundreds of entrants, Alec Smith, 17, a Tucsonan now attending Arizona State University, was one of 10 U.S. middle and high school students to receive a $20,000 scholarship from Chipotle Mexican Grill.
In the essay competition, in which students were asked to describe food memories, Smith wrote both humorously and sentimentally of his grandmother, who recently died. "She cooked nearly EVERYTHING in the microwave; nothing was off-limits. By and large, her concoctions tasted sublime. Everything but the fish ..." he wrote.