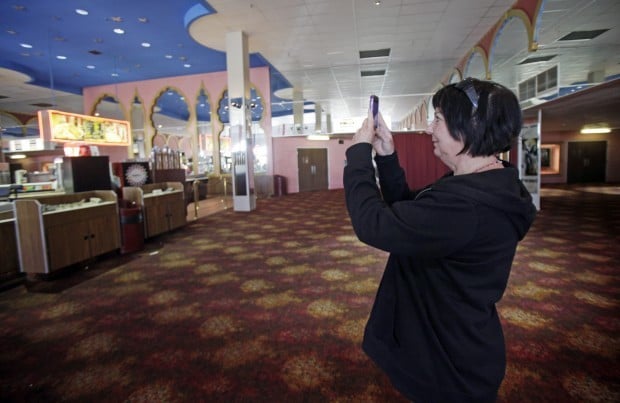 The Pascua Yaqui Tribe of Arizona has purchased the shuttered movie theater on the east side of Interstate 10 on West Grant Road.
The tribe is still working on its plans for the property with options on the table that include a community or convention center, said Tribal Chairman Peter Yucupicio. The tribe became interested in the property, which sits right next to Tucson's original Yaqui village, once it came on the market, Yucupicio said.
Before settling on a final use for the property, the tribal board will assess the needs of its members and the community overall, he said.
The Pascua Yaqui Tribe purchased the 12.7-acre property, which housed a 74,000-square-foot, 16-screen multiplex, from an investor group called Grant Century LLC for $4.65 million, according to a sales document filed in the Pima County Recorder's Office.
Century Park 16, 1055 W. Grant Road, stopped playing movies at the theater at the beginning of the year, not long after the site was purchased by the investment group, which is managed by Michael Wattis.
Grant Century LLC purchased the property from Century Theatres Inc. in November 2010 for about $2.77 million, Recorder's Office documents show.
The property, with more than 1,000 parking spaces and easy access to I-10 and downtown, has potential for a variety of uses, said Buzz Isaacson, a first vice president of CBRE who represented Wattis in the transaction.
The property garnered substantial interest and didn't spend too much time on the market, considering the tough commercial real estate market. The tribe emerged as an unexpected buyer, Isaacson said.
The tribe hasn't decided whether it will renovate the existing buildings or tear them down and construct something entirely new, Yucupicio said.
That determination will depend on what the eventual use will be and any costs attached to renovation or new construction, he said.
The vacant multiplex theater, last used by Century Theatres, was built by the Syufy movie theater company in October 1989 on the site of its former Tucson 5 Drive-In.