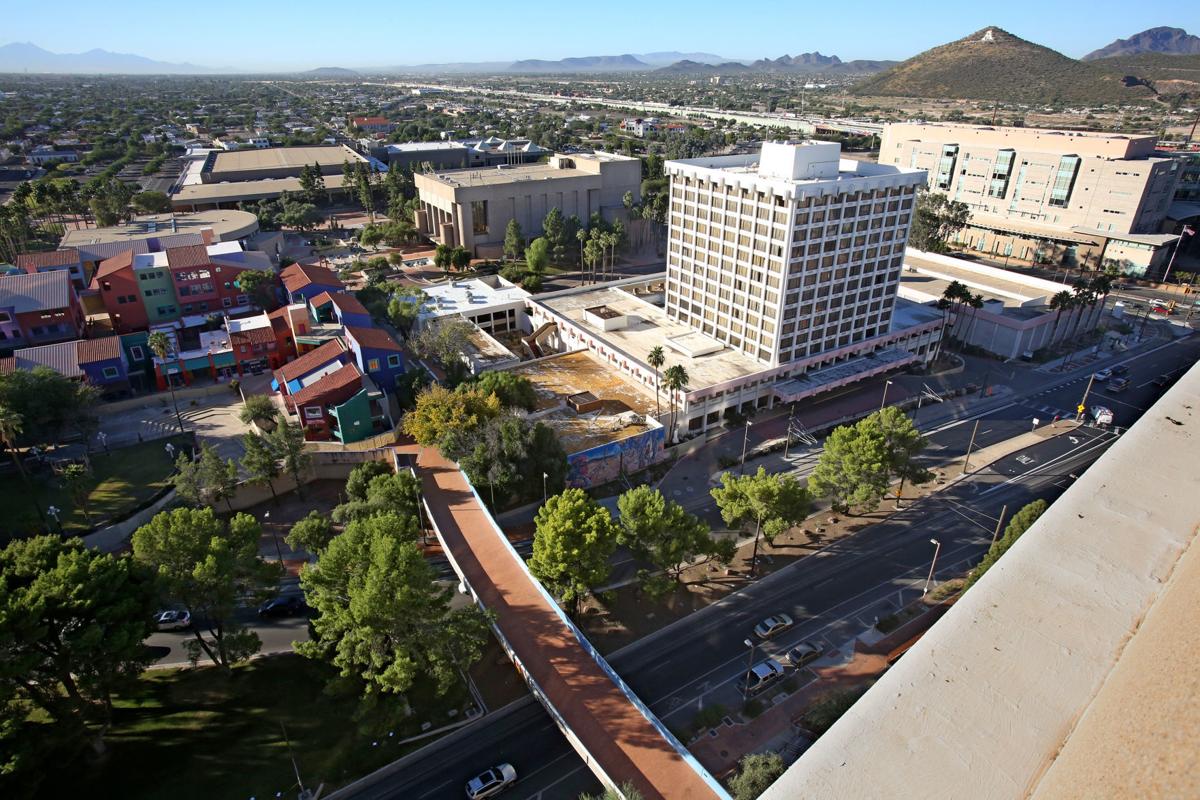 The vacant Hotel Arizona in downtown Tucson may reopen under a $20 million plan approved by the Rio Nuevo District board Tuesday.
HSL Properties pitched the plan to renovate the former Hotel Arizona at the Tucson Convention center and reopen it by 2019 as a 300-room hotel operated by Hilton.
HSL asked for no cash from Rio Nuevo for the project, but the company proposed a sale-leaseback with the district with abatement of the resulting taxes, as well as payment of all site-specific taxes from the property through 2025.
The board voted 4-0 to authorize the board's executive officers to draw up agreements under the plan.
Rio Nuevo board chairman Fletcher McCusker recused himself from debate and voting, citing pending projects he is involved in with HSL that could create a conflict of interest.