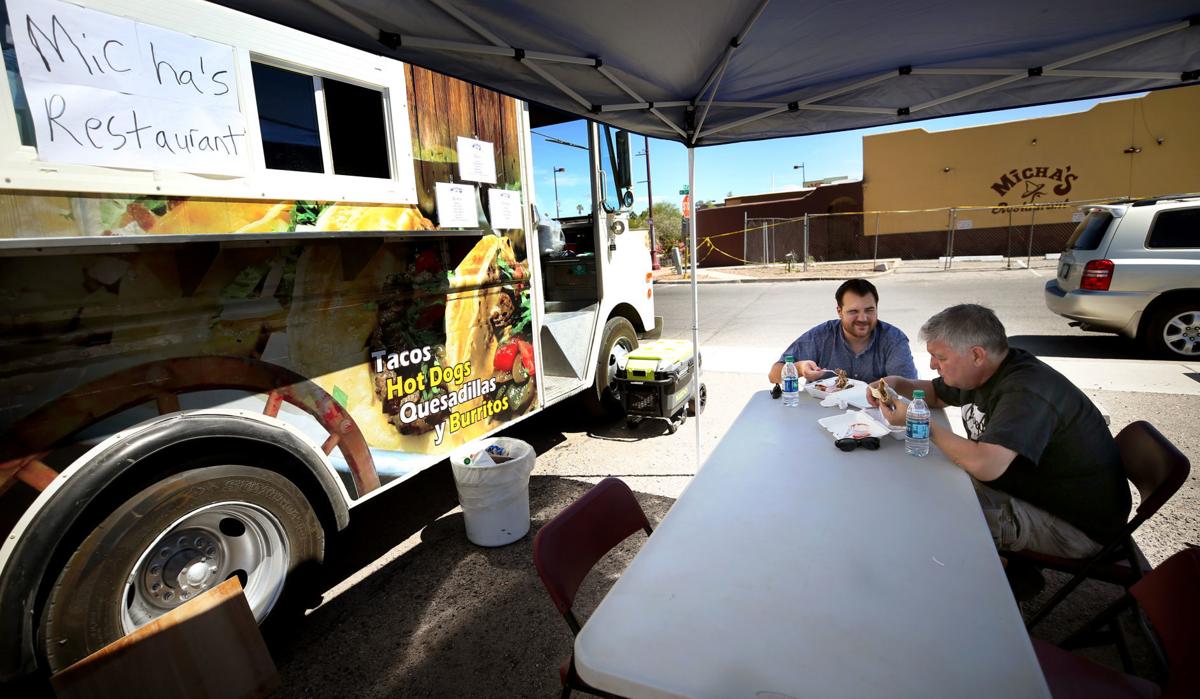 Six weeks after a devastating fire closed Micha's Mexican Restaurant in South Tucson, the owners on Friday rolled out a food truck.
The truck, parked in a dirt lot across the street from the restaurant at 2908 S. Fourth Ave., is only serving burritos and tacos, but owner Alex Franco said he anticipates expanding the offerings based on customer demand.
The food truck operates from 6:30 a.m. to 7:30 p.m. Tuesdays through Sundays and from 7 a.m. to 3 p.m. Mondays.
"It's a start until we get the (restaurant) back," said Franco.
That could be well into the fall. Franco is still waiting for the insurance to sign off; an apparent hangup concerns the stove hood, he said.
Once it's settled, Franco said the contractor has told him it could take four or five months to replace the section of the roof over the kitchen where the April 13 fire was concentrated and repair the damage left by smoke and water.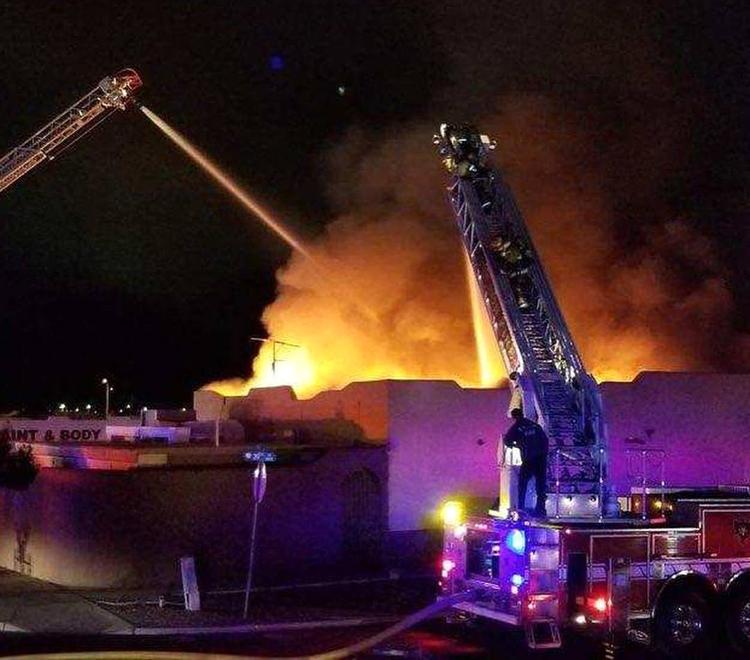 South Tucson firefighters initially thought they were dealing with a fire alarm when they were called out to Micha's after 10 p.m. April 13. When they arrived, they saw smoke coming from the kitchen area. And where there was smoke, they found the fire, a roaring blaze that appeared to have started in the kitchen.
Franco said damage was limited to the interior; the structure itself was largely unaffected.
"The actual structure is going to stay," he said. "We're just going to redo the inside."
Micha's has anchored the south end of South Fourth Avenue for 42 years.
Contact reporter Cathalena E. Burch at cburch@tucson.com or 573-4642. On Twitter @Starburch