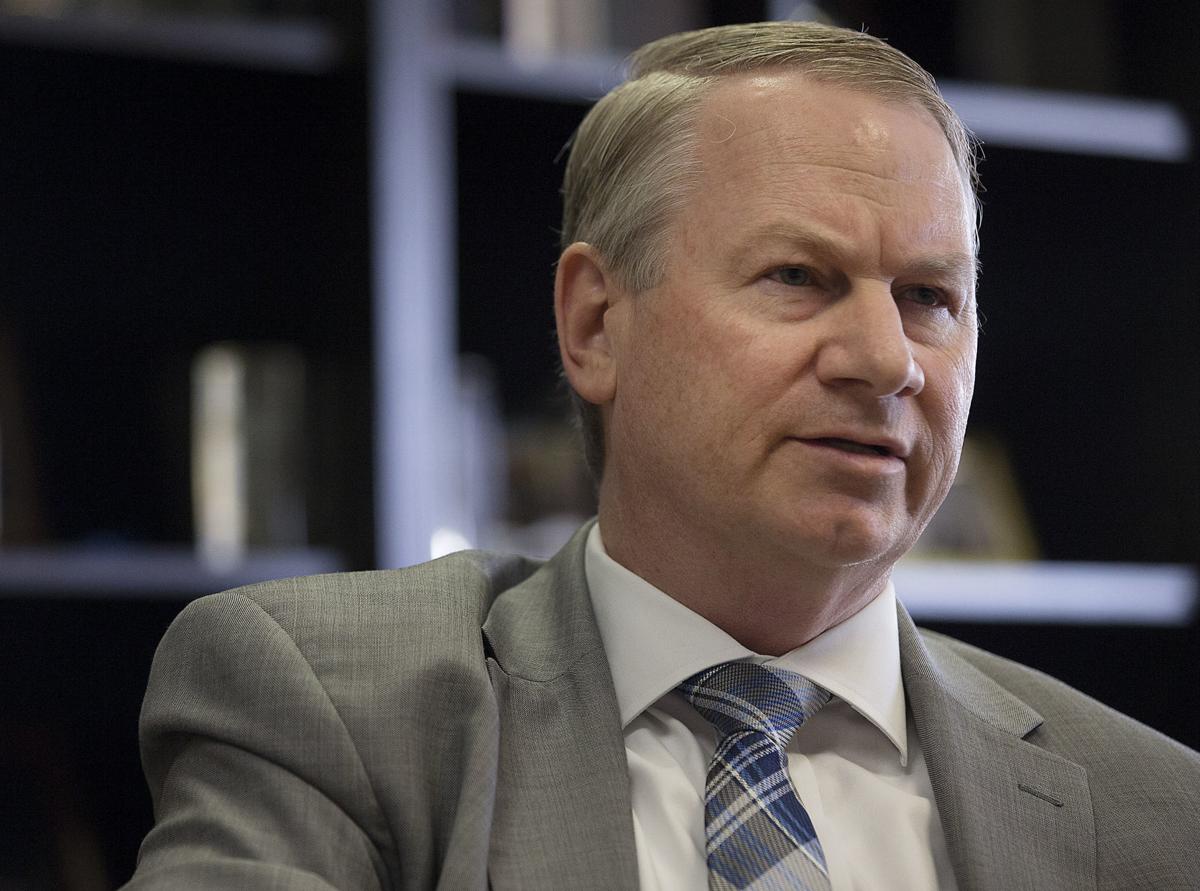 The current head of Tucson-based Raytheon Missile Systems will lead a new, combined business unit when Raytheon Co.'s merger with United Technologies Corp. is completed next year, the company announced Wednesday.
Wes Kremer, president of Missile Systems since March, will be president of the Integrated Defense and Missile Systems, which combines Missile Systems and Raytheon Integrated Defense Systems, under the merged Raytheon Technologies Corp., Raytheon said.
But the company has not announced post-merger headquarters locations for the combined business units. 
Prior to his appointment as head of Missile Systems, Kremer spent nearly four years as president of the Integrated Defense Systems unit based in Tewksbury, Massachusetts.
The merged business units will have 2019 sales of approximately $16 billion, the company said.
Another business will be formed from Raytheon's Space and Airborne Systems and Intelligence, Information and Services units, and UTC Mission Systems and Raytheon's Forcepoint cybersecurity unit.
Together with two of UTC's current businesses — engine maker Pratt & Whitney and Collins Aerospace — they will form the four main business units of the merged company.
The companies aren't ready to announce the locations of the new business units, Raytheon Co. spokeswoman Corrine Kovalsky said.
Raytheon and UTC have said in regulatory filings the headquarters locations would be announced when the deal is completed.
The Raytheon business unit consolidation will be effective upon merger close, which is expected in the first half of 2020 subject to required federal regulatory approvals and United Technologies' divestiture of its Otis Elevator and Carrier businesses.
Raytheon and United Technologies shareholders approved the deal on Oct. 11.
Kremer became president of Raytheon Missile Systems on March 30, replacing the retiring Taylor Lawrence.
Kremer, an electrical engineer and former Air Force weapons officer, joined Raytheon in Tucson in 2003 as director of missile system programs.
In 2006, he joined Raytheon Space and Airborne Systems as general manager of the advanced products center in Dallas, before returning to Missile Systems in Tucson in 2008 as director of systems engineering.
Kremer was named director of Raytheon's Standard Missile-3 program in 2010 and in 2011 became a vice president for air and missile defense before being promoted to head Integrated Defense Systems in in June 2015.