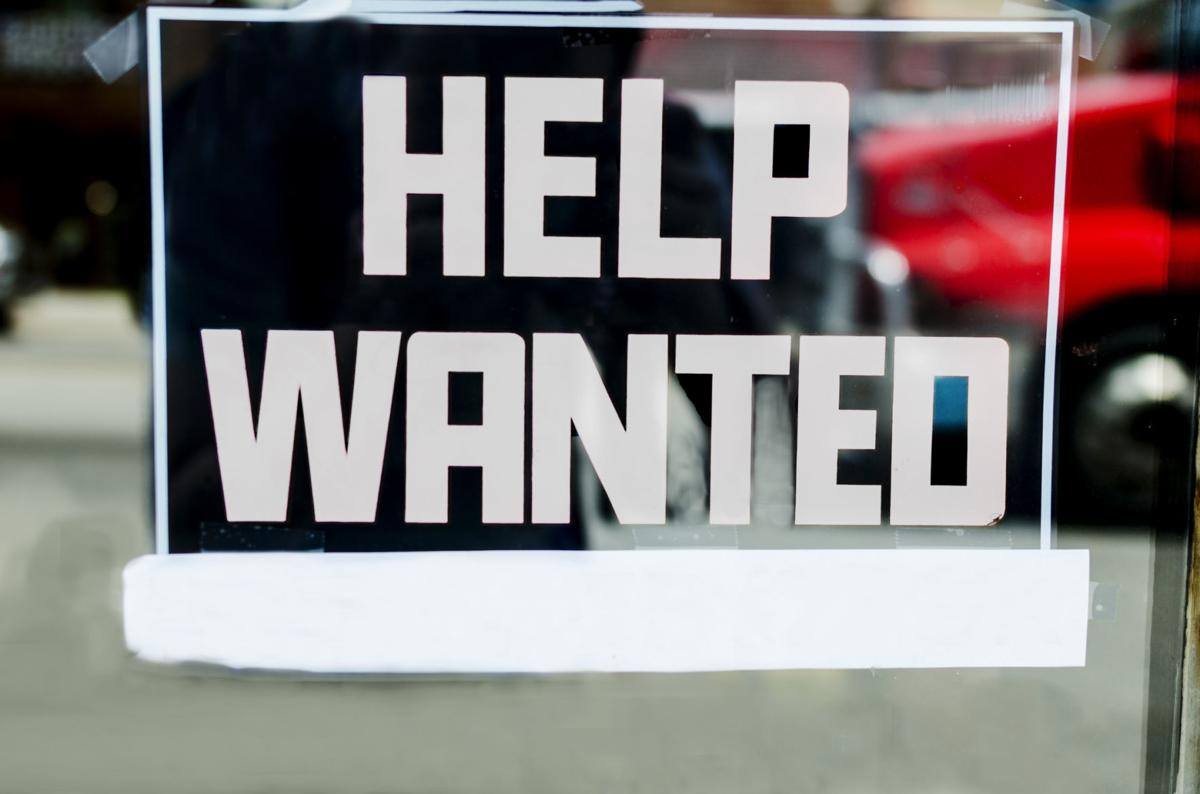 The state's jobless rate ticked up again in February for the second month in a row.
But Doug Walls, the research administrator for the state Office of Economic Opportunity, said Thursday that's not necessarily cause for alarm.
It is true that the seasonally adjusted unemployment rate did rise a tenth of a point, to 4.9 percent. Meanwhile the national rate remained unchanged at 4.1 percent.
Walls said, though, that the state continues to create jobs, with 6,741 more people employed in February than the month before.
But here's the thing: The number of people who said they were looking for work went up by 10,442. So with more people wanting jobs than those available, the jobless rate jumps.
Walls said he sees the numbers as a good sign.
"So as more individuals come into the labor force, enticed back in either as new entrants who are recent graduates or individuals coming back in because they're more optimistic about their opportunities for finding employment, that's going to have an impact on employment rate calculation," he said.
Mouse over the bars in the graph for details.
Walls saw some other bright signs on the horizon.
Construction employment continues to rise, adding 1,700 jobs in February and 12,000 since the same time a year ago. And Walls said there are indicators of increased demand going forward.
The rate of homeownership in Arizona, which plummeted to a decades-low record of 61.9 percent by the end of 2014, is picking up again and now exceeds 64 percent. Still, it has a way to go to get back to the peak above 71 percent before the recession.
What's also happening, Walls said, is the residential rental vacancy rate has dropped below 5 percent, from close to 19 percent in 2009.
"A tightening within the rental market is also going to drive future construction growth for multifamily apartment units," he said.
Overall, the state added 16,600 private-sector jobs last month.
On a separate economic front, the U.S. Bureau of Economic Analysis reported Thursday that personal income from all sources in Arizona grew by 4.3 percent last year, compared with 3.1 percent nationally. That brought the per capita figure up to $41,633.
Despite that better-than-national growth, Arizona per capita income remains just 42nd in the country at 83 percent of the $50,392 national average.
"The catalyst is likely a resurgence in higher-paying jobs," said Dennis Hoffman, economist at the W.P. Carey School of Business at Arizona State University, including increases in employment in Arizona in manufacturing and professional services.
And there's something else: An initiative approved by voters in 2016 boosted the state minimum wage from $8.05 an hour at that time to $10 last year; it since has increased to $10.50 and will hit $12 by 2020.
Hoffman said that also "resulted in increases for modest and middle-income workers" as their wages needed to be increased to keep the separation from those at the bottom."
Economist George Hammond at the Eller College of Business at the University of Arizona said while the 2017 figures look good in comparison with the rest of the country, that all has to be put into perspective. He pointed out that personal income grew by 5.7 percent in 2015.
"Thus, growth of 4.3 percent in Arizona is not a great result," he said.
And Hammond said that the per capita growth rate of 2.7 percent, while above the national average, is "well below the 2015 rate of 4.2 percent."
Hammond agreed that the boost in the minimum wage did help increase wages. But given the nearly 25 percent increase at the bottom of the pay scale, Hammond said he would have expected a larger year-over-year increase.
He pointed out that the new data is only preliminary and that future revisions will paint a better picture of what's going on in the Arizona economy.
Sector employment in 1,000s
| Sector | February 2018 | Change in last month | Change in last year |
| --- | --- | --- | --- |
| Total nonfarm | 2822.8 | 31.1 | 63.9 |
| Private sector | 2395.6 | 16.6 | 62.6 |
| Manufacturing | 169.4 | 0.6 | 7.3 |
| Natural resources & mining | 11.6 | 0.0 | 0.2 |
| Construction | 150.5 | 1.7 | 12.0 |
| Trade, transportation, utilities | 527.4 | 0.6 | 8.0 |
| Information | 45.2 | 0.5 | -0.1 |
| Financial activities | 218.3 | 1.7 | 7.5 |
| Professional & business services | 422.6 | 2.8 | 6.7 |
| Provate education & health services | 439.0 | 4.4 | 14.4 |
| Leisure & hospitality | 323.2 | 4.5 | 6.4 |
| Other services | 88.4 | -0.2 | 0.2 |
| Government (including public education) | 427.2 | 14.5 | 1.3 |