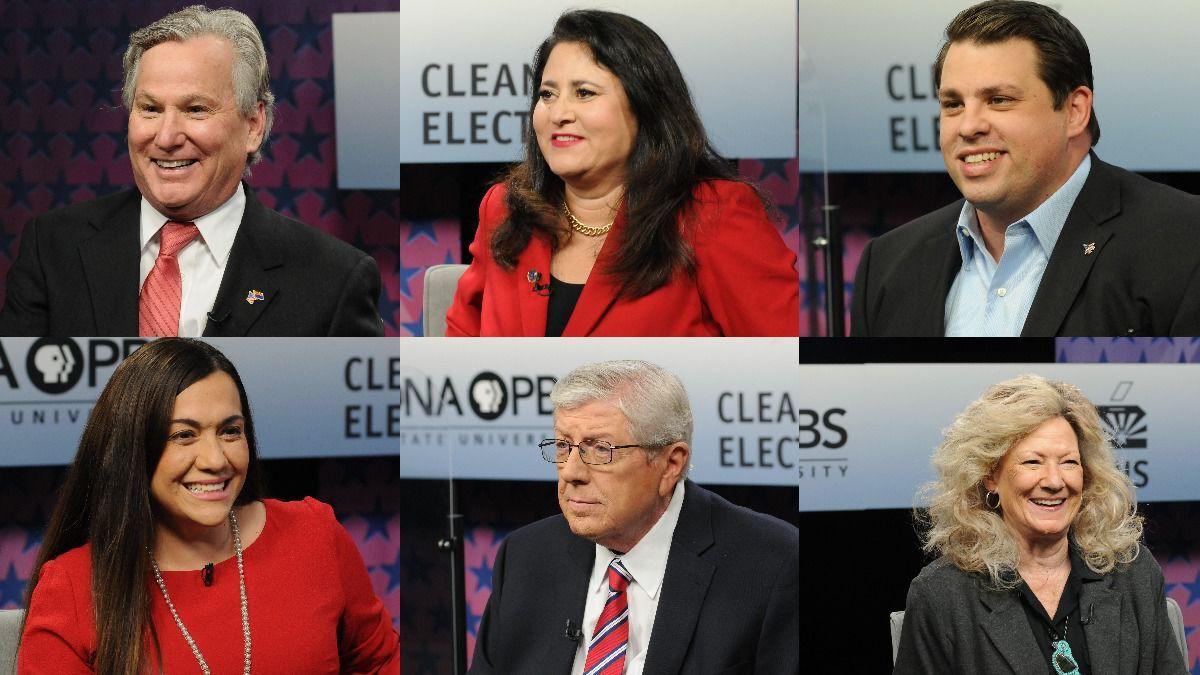 The race for three seats on the five-member Arizona Corporation Commission may shape the state's energy policy for years to come as Arizona moves away from fossil fuels.
The current commission is poised to pass new state rules requiring "carbon-free" energy generation by 2050, but the next commission will have a lot to say about how those rules are applied.
And the next Corporation Commission may once again consider moving Arizona to retail electric competition, allowing customers to choose among power providers.
Republicans have controlled the Corporation Commission since the mid-1990s, and since 2009 only two Democrats have served on the commission.
Besides electric, gas, telecommunications and independent water companies the ACC also regulates corporations, securities sales and railroad and pipeline safety.
THE CANDIDATES
Running as Republicans are incumbent commissioner Lea Marquez Peterson of Tucson, a former small business owner who served as CEO of the Tucson Hispanic Chamber of Commerce from 2009 to 2018; Scottsdale public-relations firm owner Eric Sloan and retired businessman Jim O'Connor of Scottsdale, who made the ticket as a write-in candidate.
The Democratic candidates are Bill Mundell, an attorney and former legislator who served on the Corporation Commission from 1999 to 2008; Tolleson mayor Anna Tovar; and Shea Stanfield, a retired teacher and former Cave Creek Town Council member.
All six candidates are participating in Arizona's clean-elections funding process, which offers a set amount of public funding for candidates who collect a prescribed number of individual $5 donations. Each Corporation Commission candidate is getting $174,024 to spend on their general-election campaigns.
The three top vote-getters in the race will join Republican Justin Olson and Democrat Sandra Kennedy on the new commission.
The new commissioners will fill seats of two Republican commissioners whose terms are expiring: Chairman Bob Burns, who is term-limited after serving since 2013; and Commissioner Boyd Dunn.
The other seat up for grabs is held by Marquez Peterson, who was appointed to the ACC by Gov. Doug Ducey in May 2019 to replace Andy Tobin after he was named to head the Arizona Department of Administration.
Dunn initially filed to run for reelection, but a judge removed him from the primary ballot in May after a large number of his nominating signatures were invalidated.
That could have guaranteed Democrats a new seat on the commission, but Republicans mounted a massive signature drive to get O'Connor — who lost his bid for a seat on the commission in the 2018 Republican primary — on the ballot as a write-in.
We asked the six Corporation Commission candidates for their views on key issues:
THE FUTURE OF CLEAN ENERGY STANDARDS
After several stops and starts, the Corporation Commission is expected to bring new clean energy standards to a vote at its next open meeting on Oct. 13.
Commission members appear to have enough votes to adopt a proposal requiring state-regulated utilities to sell 100% carbon-free clean energy sources — including nuclear as well as renewable sources like solar and wind — by the end of 2050.
Other measures would require that at least 50% of the power sold by the utilities come from renewables by 2035, with at least 10% coming from customer-owned or leased energy storage systems charged by renewables by 2030.
Rules passed by the commission in 2006 require that regulated electric utilities must generate 15% of their energy from renewable resources by 2025.
The proposed standards also would increase state-mandated energy savings, requiring the utilities to meet 35% of their demand with energy-efficiency measures, up from a current goal of 20% by 2020.
Marquez Peterson said clean air and water are among her top priorities, and she supports a 100% clean-energy mix by 2050 to help ensure that.
She said that's an attainable goal for both Arizona Public Service Co. and Tucson Electric Power, while assuring affordability for customers amid the changes that must occur to reach the goal.
"This goal also sends a message to businesses across the nation that Arizona promotes sustainability and will encourage economic development," Marquez Peterson said.
The two other Republican candidates say that while they support a move to cleaner energy, they oppose any government mandate to do so.
"I'm not in favor of mandates, or subsidies," Sloan said. "But we need to be focused on carbon-free energy here in Arizona, and a big reason for that is we have a tremendous asset here in Palo Verde (Nuclear Generating Station), and the market has driven down solar and even natural gas to be some of the cheapest forms of energy available."
Sloan said he is committed to making energy more affordable but cited an estimate by regulators that Arizona ratepayers have paid $1.2 billion in added costs for renewable-energy subsidies including now-discontinued incentives for rooftop solar.
O'Connor, a longtime GOP party activist who spent 42 years in the securities industry, said he's been busy studying issues before the commission and isn't ready to comment specifically on the proposed energy rules.
"As a general rule, I would like to see business done in this sector without mandates and without subsidies," O'Connor said, contending that all ratepayers have essentially subsidized rooftop solar. "It's a lot cleaner from my perspective to just let the free market operate."
Running as "Team Solar 2020," the three Democratic candidates are all in for renewable energy, saying it is critical to halt global warming and climate change.
Mundell, who as a Republican Corporation Commission member in 2006 helped pass the state's first and current renewable-energy standards, said Arizona was once a leader in solar development but has now fallen behind other states and estimates the renewables rules have resulted in $2 billion in savings for customers.
He said he supports a proposal by Kennedy — his campaign manager — to require 50% renewable energy, not including nuclear power, by 2028.
Stanfield says she supports increasing the state's renewable energy 50% by 2030 and 100% carbon-free energy by 2045, as advocated by a stakeholder group of solar supporters.
Tovar says the state's current renewable-energy standard must be increased with "ambitious, yet realistic goals."
She sees a move to renewable and carbon-free energy as an economic opportunity that can create jobs and build economic output while also combating climate change.
RETAIL ELECTRIC COMPETITION
In 2018, the Corporation Commission reopened discussions on retail electric competition, which would allow customers to choose the generator of their power and rely on local utilities for delivery.
The Corporation Commission adopted rules to make retail power markets competitive in 1999 but dropped the effort after a state appellate court found the rules unconstitutional in 2004.
Thirteen states and the District of Columbia have some form of retail choice. While competition has held down rates in some states, reviews are mixed and residential ratepayers have complained of confusing pricing offers and in some cases, bait-and-switch sales tactics.
In Arizona, retail electric competition has been pushed mainly by prospective competitive power suppliers and large power users, including Asarco, Intel, Honeywell, Freeport McMoRan and Walmart.
Consumer advocates have argued that the risks, including rate volatility and misleading marketing, outweigh the potential for lower bills.
Commissioner Olson has pushed for the commission to reexamine electric competition and won support from Burns and Dunn to take up the issue.
But it's unclear if a new commission would support such a move with Burns and Dunn gone.
Among the Republican candidates, Marquez Peterson said she supports free-market competition generally and has an "open mind" on electric competition, but she remains skeptical of the benefits to ratepayers.
"The only reason to do this would be to save money for ratepayers, and I haven't seen that," she said, adding that any move to retail choice would have to be vetted to completely restructure the state's energy market.
Sloan says he also is waiting for proof that retail electric competition will lower costs for consumers.
"My No. 1 issue is whether it will make utilities more affordable … I need to see definitive proof," he said.
O'Connor, meanwhile, says he doesn't have enough information to form a position on electric competition but he is a strong supporter of free markets overall.
Among the Democratic candidates, Mundell said his priority is ensuring that customers get the lowest rates and cleanest energy possible, whether electricity is provided by monopoly utilities or competitive providers.
In any case, Mundell said, the Corporation Commission must vigorously oversee power providers to ensure consumers are protected from confusing service offers, bait-and-switch pricing and other misleading sales tactics.
Stanfield declined to state a position on a potential move to retail electric competition, citing a potential conflict of interest in commenting on a matter she may have to decide if elected.
Tovar said she's open to any discussion that could lead to lower prices and advance clean energy sources, but regulators must move with caution to ensure customers aren't harmed.
CODE OF ETHICS FOR COMMISSIONERS
Political influence at the Corporation Commission became a hot issue since APS was criticized for contributing millions of dollars to political candidates through "dark money" groups in the 2014 and 2016 elections and millions more in 2018 to help defeat a clean-energy ballot proposition.
In 2018, the commission passed a new code of ethics that fell short of barring regulated companies from donating to ACC candidates.
The Democratic candidates said the rules must be strengthened to prohibit any political spending by regulated utilities.
But commission officials at the time said any stronger prohibition may have run afoul of federal law established by the Citizens United case, which ruled that independent political expenditures by corporations and unions are protected under the First Amendment.
Stanfield said the Citizens United case must be overturned but until that happens, states must act as they can to limit dark-money influence.
Tovar said she would push to ban all gifts for commissioners or candidates and prohibit commissioners or their family members from working for regulated companies during or after a commissioner's tenure on the ACC.
Marquez Peterson said she voted for the ethics code but had supported stronger rules, such as a prohibition on commissioners accepting meals and other freebies and required disclosure of lobbyist ties.
O'Connor said he has committed to not accept a meal, a movie ticket, a trip or any other financial benefit from any entity doing business before the commission, and he urged all commissioners to do the same.
During a televised debate last week, Sloan took criticism from his opponents for his firm's role in running a group financed by APS that pushed for election of Republicans in 2016.
Sloan said it was a "get-out-the-vote" effort and noted that he has publicly said he will not approve a rate increase request filed by APS last fall, citing the raging COVID-19 pandemic.
GOING BEYOND ELECTRIC UTILITY REGULATION
While electric utility regulation has long held center stage at the commission, several of the candidates said they plan to specifically focus on other regulatory areas.
After holding various securities licenses during more than 40 years in the industry, O'Connor said he plans to make cracking down on fraudulent schemes a priority and push for stiff fines and license revocations.
Mundell said he plans to pay special attention to railroad safety in the wake of a recent rail bridge fire and collapse in Tempe and lobby for funding for additional inspectors. He noted that the Legislature — which controls the ACC's funding — has turned down a budget request for two new inspectors
He also wants to push the more than 300 water and sewer utilities regulated by the ACC to conserve water and push for more rural broadband services.
Marquez Peterson said she will continue to push for more railroad safety inspectors while continuing to examine how small water companies can finance upgrades to their systems.
Photos: 2020 Primary Election in Pima and Maricopa counties
Primary Election in Pima County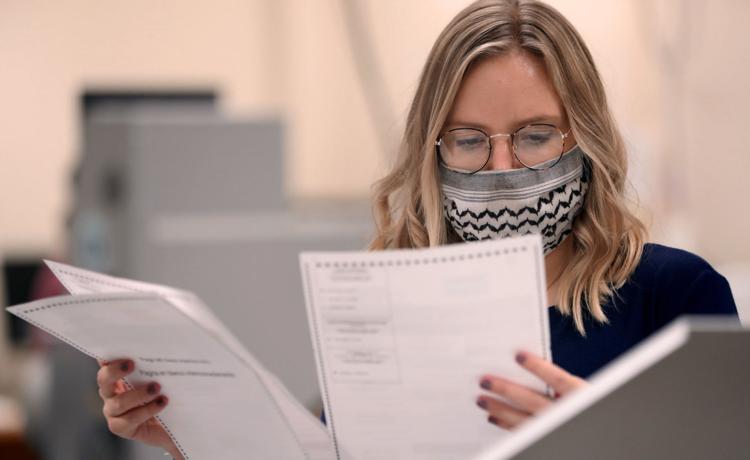 Primary Election in Pima County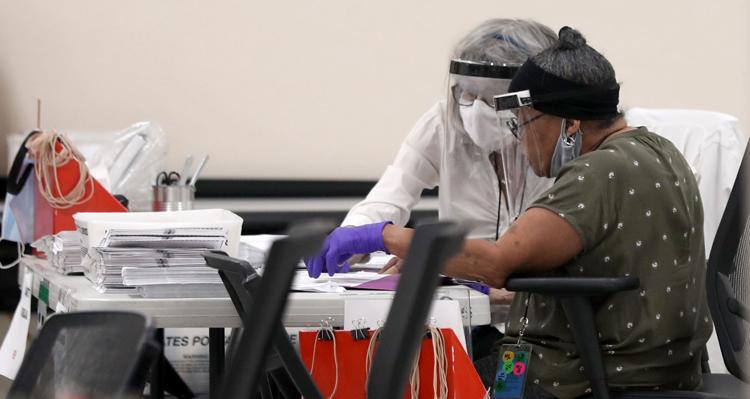 Primary Election in Pima County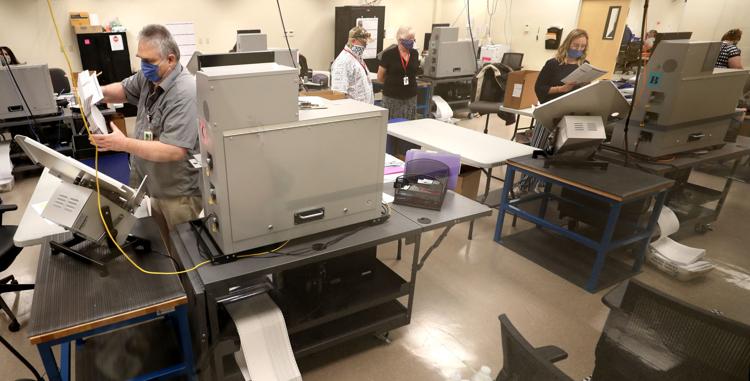 Primary Election in Pima County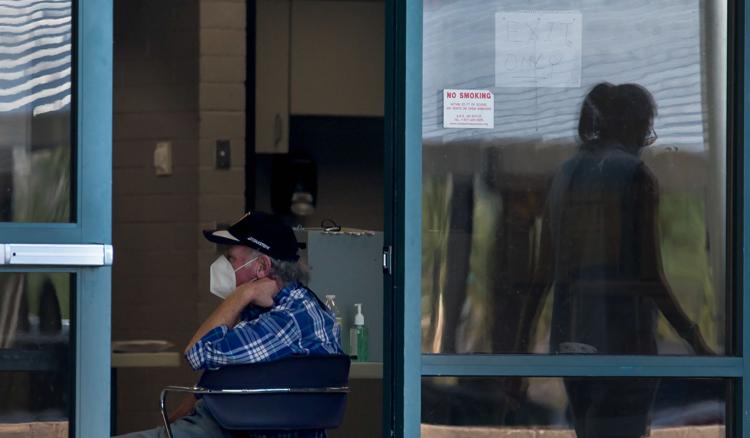 Primary Election in Pima County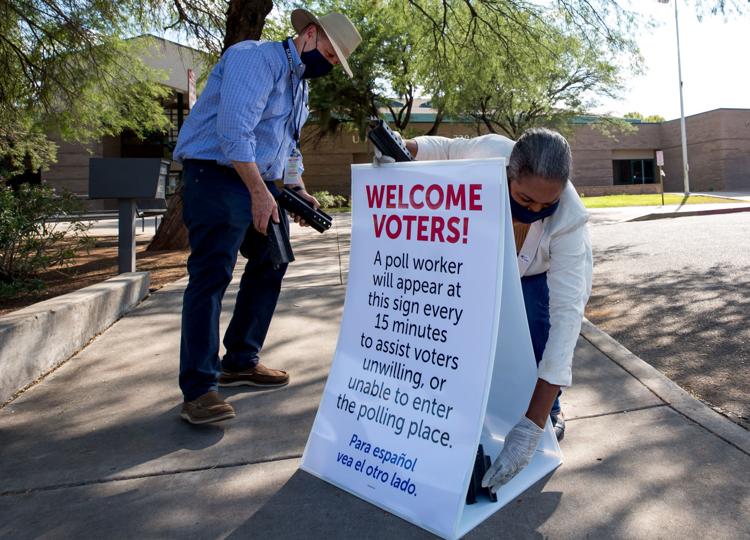 Primary Election in Pima County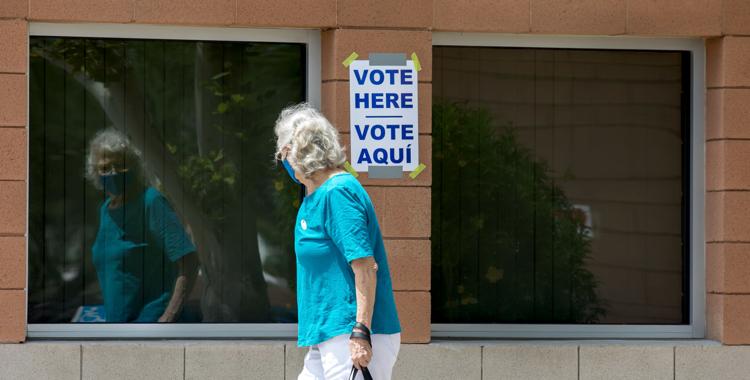 Primary Election in Pima County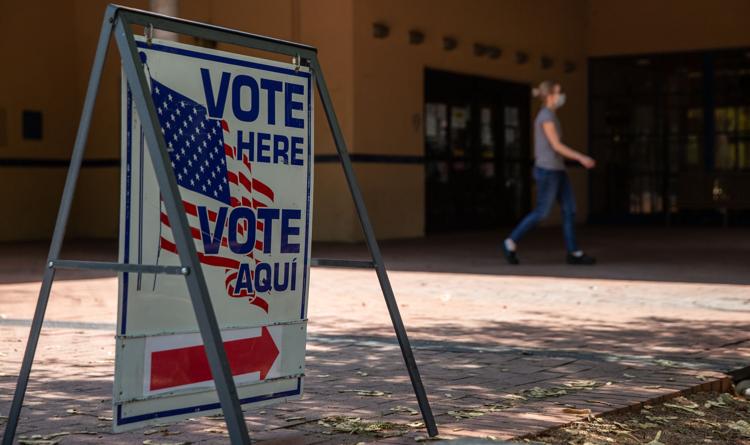 Primary Election in Pima County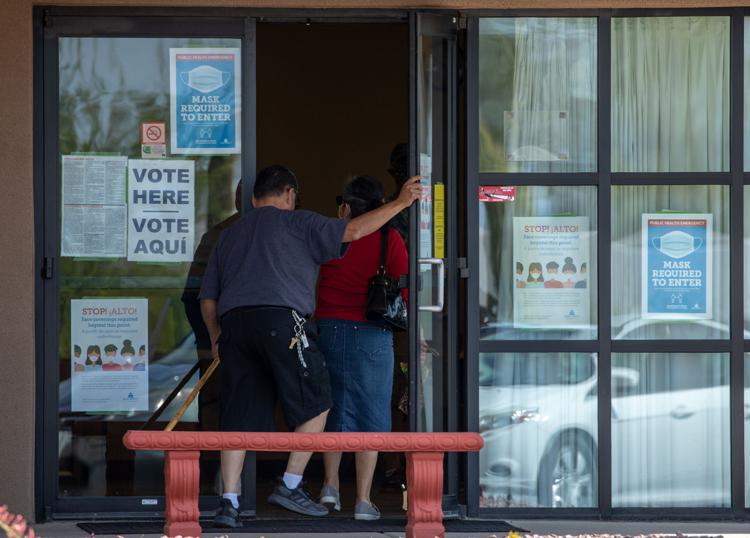 Primary Election in Pima County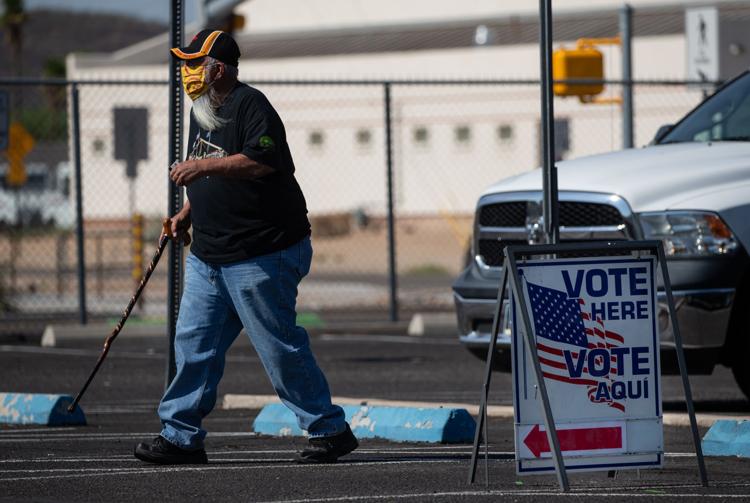 Primary Election in Pima County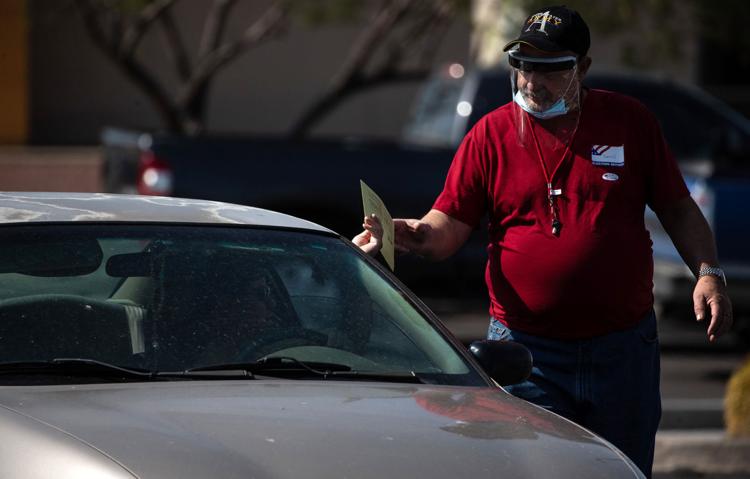 Primary Election in Pima County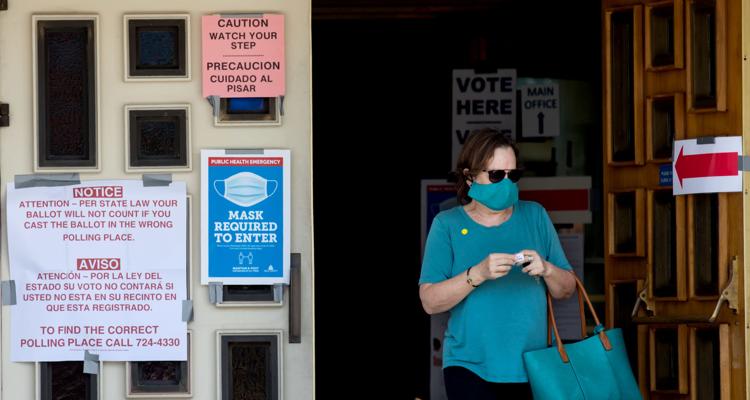 Primary Election in Pima County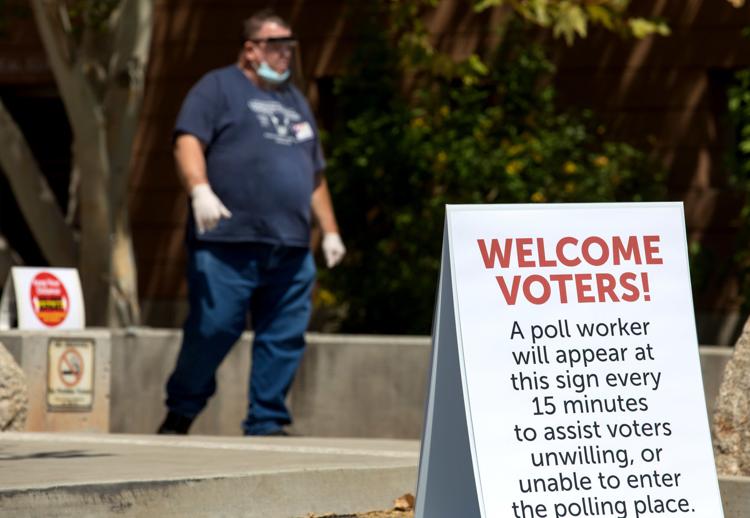 Primary Election in Pima County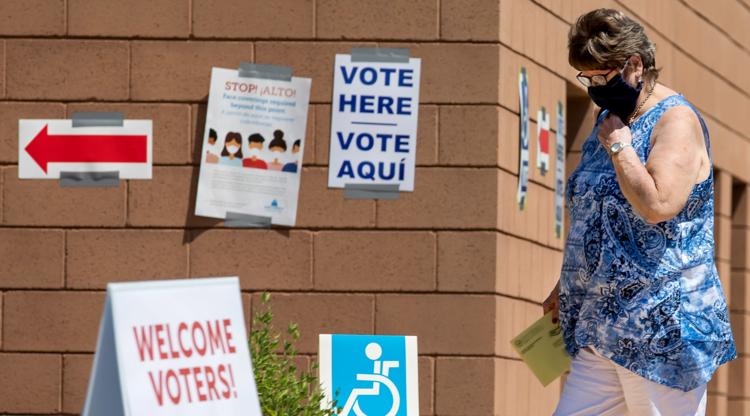 Primary Election in Pima County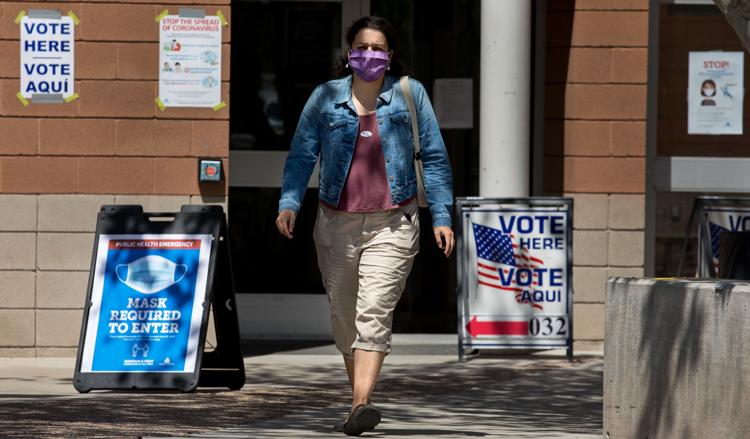 Primary Election in Maricopa County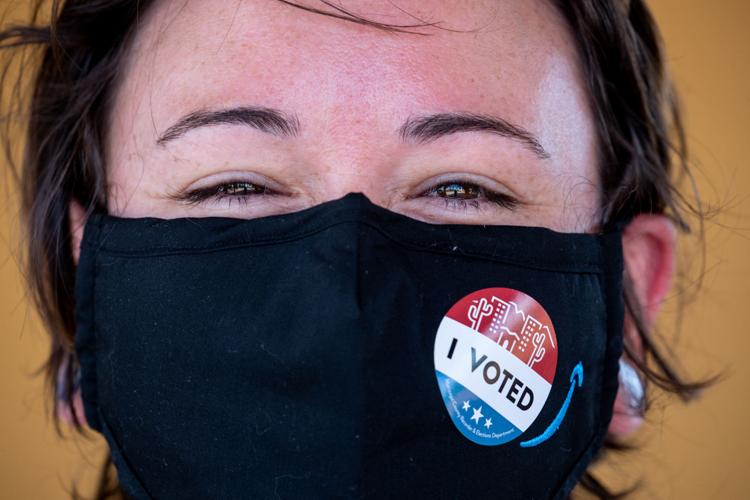 Primary Election in Maricopa County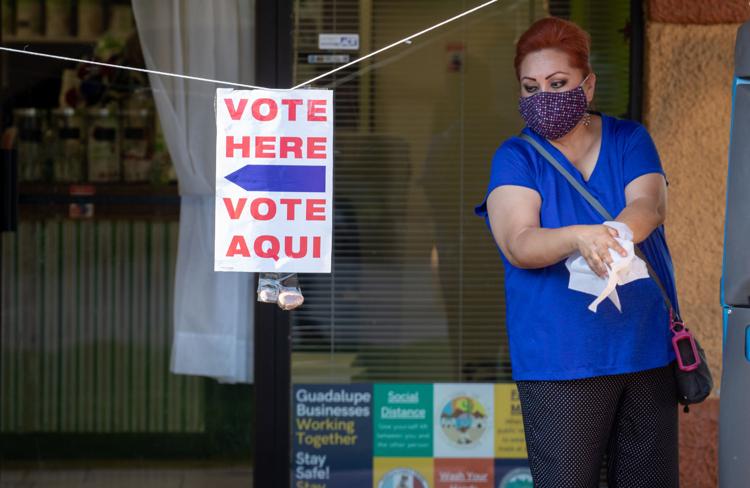 Primary Election in Maricopa County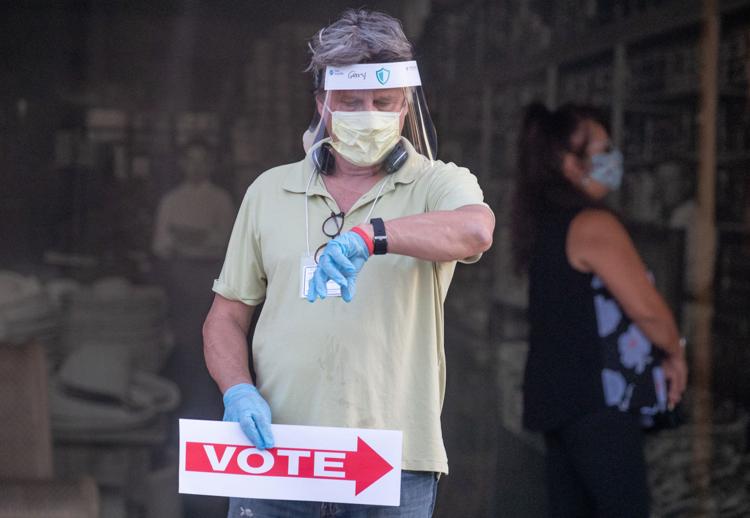 Primary Election in Maricopa County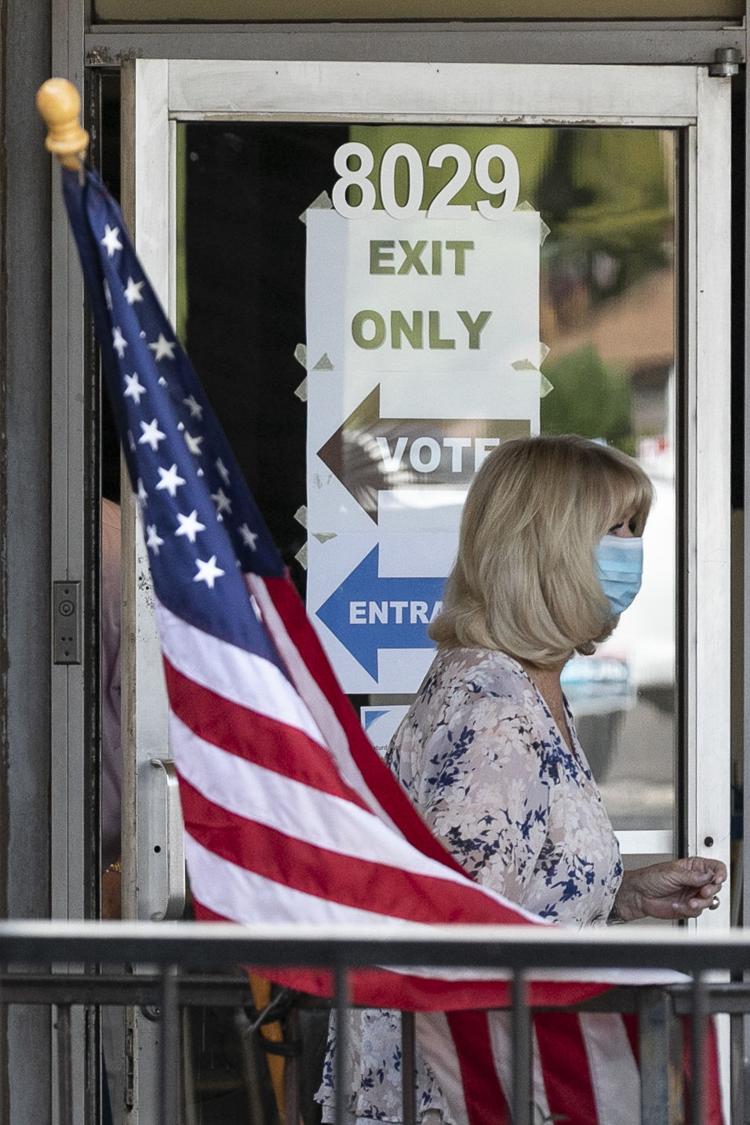 Primary Election in Maricopa County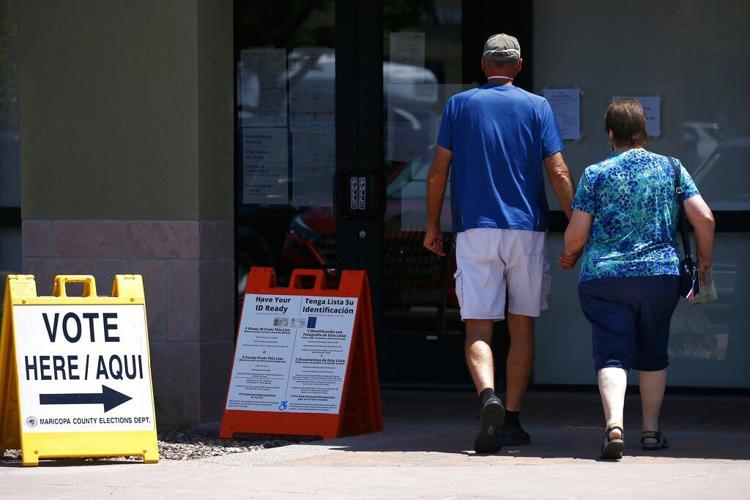 Primary Election in Maricopa County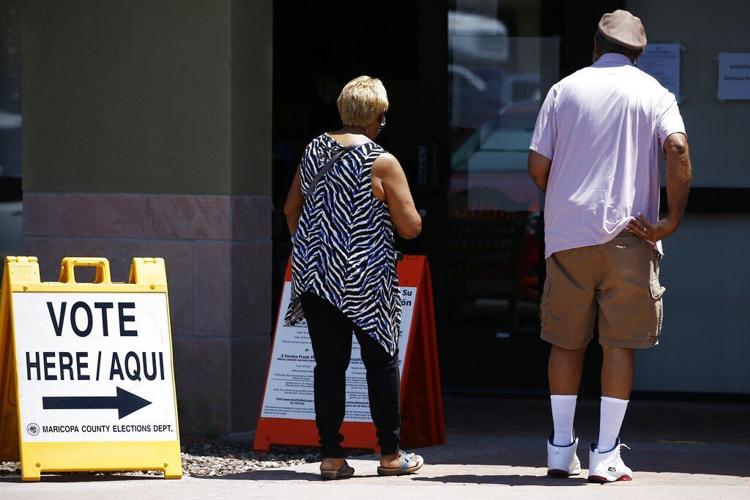 Primary Election in Maricopa County