A new embroidery and screen-printing business has set up shop in central Tucson.
Direct Embroidery leased 1,203 square feet at 3601 E. 44th St. and is open for business.
Max Fisher and Rob Glaser, with Picor, negotiated the lease on behalf of the owner and landlord, Presson Corp.
Opened about two months, owner Carmen Gallego decided to start her own business after working for an embroidery shop for three years.
"I used to work at least 65 hours a week, so I figured I might as well work for myself," she said.
Aside from customized embroidery work, the business does vinyl and screen printing.
Anyone interested in how the business works is welcome to visit, Gallego said.
"I do love to show people what I do," she said. "No appointment is necessary."
The store hours are Monday through Thursday from 8 a.m. to 4 p.m. and Fridays from 8 a.m. to 2 p.m.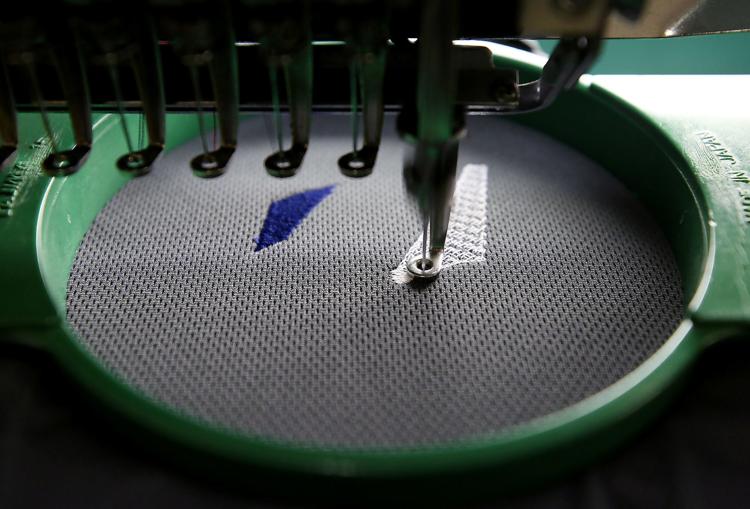 Other recent commercial transactions include:
CRE Strategic Investments LLC bought a 25,000-square-foot property at 3662-3692 S. 16th Ave. from SAFCO Capital for $2.4 million. Craig Finfrock, of Commercial Retail Advisors LLC, represented the seller.
Flores Concepts, doing business as CharroVida, leased 3,743 square feet at Casas Adobes Plaza Shopping Center on the southwest corner of Oracle and Ina roads. Paul Schloss, with NAI Horizon, represented the tenant.
Mamas Amore LLC leased 3,511 square feet at 12130 N. Dove Mountain Blvd. Jayme Fabe, with NAI Horizon, represented the tenant.
The McCallister Co. leased 2,220 square feet at Plaza Palomino, 2920 N. Swan Road. Ben Craney, Andrew Sternberg and Phil Skillings, with NAI Horizon, represented both parties.
Spencer Discount Sales LLC leased 2,119 square feet at 3955 E. Speedway from Central Point Business Plaza LP. Rob Tomlinson and Greg Furrier, with Picor, represented the landlord, and Jon O'Shea, with Vast Commercial Real Estate, represented the tenant.
Santa Fe Leather Repair & Retail Inc. leased 1,184 square feet at Rancho Vistoso Shopping Center, 12925 N. Oracle Road. Dave Dutson and Ben Craney, with NAI Horizon, represented the landlord.
Subway Real Estate Corp. LLC leased 900 square feet at 4768 E. Sunrise Drive from Sunrise Village Investors LLC. Dave Hammack, with Picor, represented the landlord in the transaction.