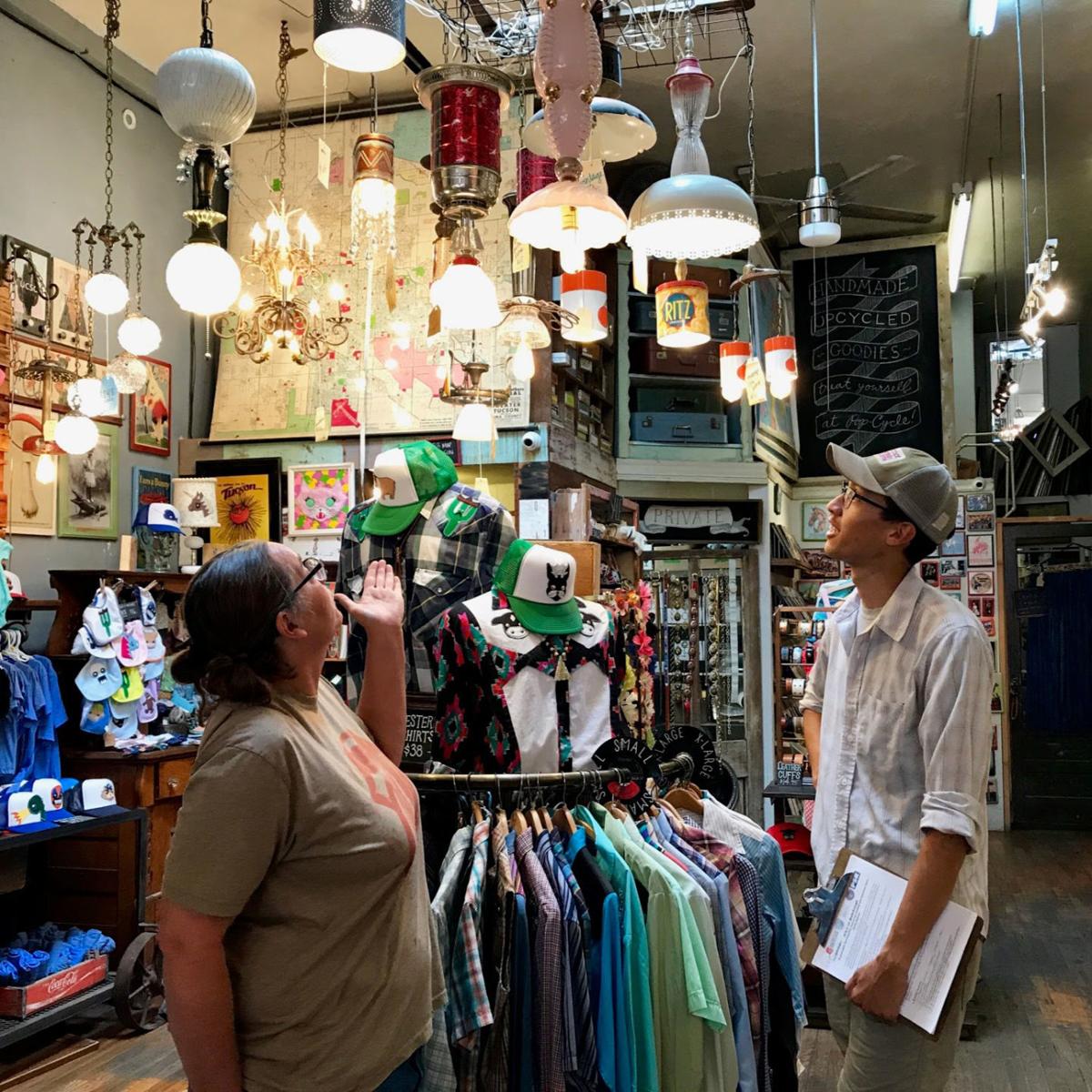 The Green Business Leaders Program, launched by the newly formed Southern Arizona Green Business Alliance, will certify and promote businesses that adopt cost-saving sustainability practices in the categories of energy, transportation, water, waste, food, environmental justice and community engagement.
The program, which is open to businesses in Pima, Santa Cruz, Cochise and Yuma counties, seeks to drive sustainability practices that help mitigate the impacts of climate change.
For a sliding fee starting at $89 for companies with up to 10 employees, participants in Green Business Leaders will get an initial consultation and a 65-point checklist of environmental sustainability practices and follow-up consultations to help achieve their goals.
Participants are required to complete a baseline review of their energy, water, waste and transportation needs and check off items like making plans to cut peak electric and water usage; using local vendors for food and events; promoting telecommuting; serving and supporting lower-income and minority communities; and investing in local credit unions and community banks.
After a final review, participants are certified at different levels — gold, silver or bronze — based on the number of checklist items they have completed, and their successes will be promoted in the community.
Mike Peel, statewide sustainability director for Local First Arizona, said the alliance's aim is to make it easier for local businesses to reduce their environmental impact while lowering operational costs and attracting customers.
The Green Business Leaders program grew from experiences with SCALE UP (Sustainable Communities Accessing Lending and Expertise Upon Performance), a pilot business sustainability program Local First Arizona spearheaded last year with the help of a $50,000 grant from the state of Arizona. The SCALE UP pilot was a success in helping 11 local business significantly cut their energy bills and environmental impact, said Peel, who is based in Tucson.
The Tucson 2030 District — part of a national public-private network of 22 districts aiming to reduce building energy consumption, water use and transportation emissions by 50% by 2030 — offers more intensive consultation and resources to help businesses reach those challenging goals.
But organizers concluded that a basic, more introductory program was needed to help local businesses starting out on their journey toward sustainability, Peel said.
"We found there was the need for a third piece, a third pillar to that effort," he said. "What was missing was funding to pursue a more introductory, foundational program."
"We're ready for hopefully high demand — we'd like to see at least 100 businesses here this year," he said of the Green Business Leaders Program.
Ideally, Peel said, a company would go through Green Business Leaders to help identify their sustainability needs and goals, and then move on to the SCALE UP program or the Tucson 2030 District program for more customized consulting and resources.
Local First and its partners plan to launch a new SCALE UP program this fall, with the application process starting in the summer, Peel said.
Organizers are planning to run the new SCALE UP program quarterly with cohorts of up to 15 businesses, he said.
RESILIENCY
Starting a new program in the middle of a pandemic can be tricky, and Green Business Leaders and the other programs must rely on phone and videoconferencing for the foreseeable future, Peel said.
But in the bigger picture, the pandemic has only heightened the need for sustainable business practices that can make companies more financially resilient as well, Peel said, noting that the Green Business Alliance had already been in the works when the pandemic hit.
"We recognized we needed to be about resiliency as well," Peel said, citing Local First Arizona's mission to support "triage, recovery, and resiliency" efforts for businesses during and after the COVID-19 crisis.
"It's so apparent that we need to rethink how we go about our business and the economy, so we're able to withstand shocks better in the local community, ensure more local procurement, with more support for sustainability over time," Peel said.
Efforts through the alliance will also focus on a "regenerative economy," emphasizing the efficient flow of capital and other resources through the economy while prioritizing people and the environment, he said.
Partners of the alliance include the Community Investment Corporation, the state of Arizona, Tucson Electric Power, the Pima Association of Governments and the city of Tucson. The city is partnering on the Southern Arizona Green Business Alliance through Tucson Water and its Environmental Services and Transportation departments. Other partners include Visit Tucson and Mrs. Green's World, a local media firm focused on climate change and sustainability.
Tucson Mayor Regina Romero said in prepared remarks that green business practices benefit the local economy and environment, while highlighting Southern Arizona as "a world-class destination to live, work and thrive."
"This program shows that we can continue to grow our local economy while at the same time protecting our greatest assets and attractions, which are our unique desert lands," Romero said.