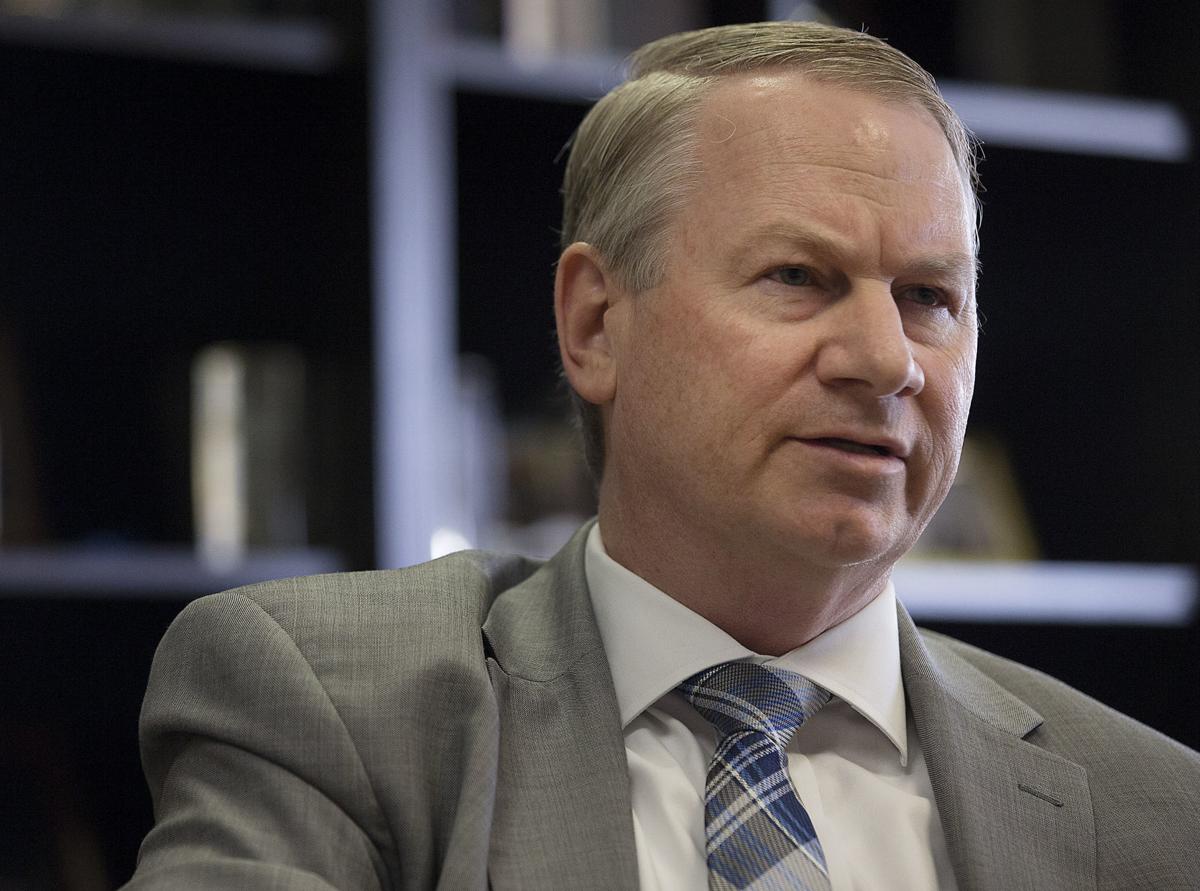 Much has changed at Raytheon Missile Systems — and in Tucson — since Wes Kremer left the local operation in 2015 to head up Raytheon's defense radar and electronics business in Massachusetts.
One thing that hasn't changed is the need for the world's biggest missile maker to keep up with emerging global threats.
It's a challenge Kremer is ready to take on, as he returns to take the helm at Missile Systems.
Kremer became president of Raytheon Missile Systems on March 30, replacing the retiring Taylor Lawrence.
It was a homecoming of sorts for Kremer, 54, an electrical engineer and former Air Force weapons officer who joined Raytheon in Tucson in 2003 as director of missile system programs.
In 2006, he joined Raytheon Space and Airborne Systems as general manager of the advanced products center in Dallas, before returning to Missile Systems in Tucson in 2008 as director of systems engineering.
Kremer was named director of Raytheon's Standard Missile-3 program in 2010 and in 2011 became a vice president for air and missile defense. He was promoted to president of the radar unit, Raytheon Integrated Defense Systems in Tewksbury, Massachusetts, in June 2015.
The Star caught up with Kremer recently for his first local media interview.
"It's an incredible honor to be selected as the president of a business, and now to have the opportunity to be president of two businesses," Kremer said. "Both of these are critical aspects of Raytheon, and I'm super excited to be back here in Tucson."
It's a homecoming for Kremer's family as well.
"Both of my kids graduated from high school here, they call Tucson home, and my daughter graduated from the University of Arizona a year ago, so Tucson definitely holds a special place for us," he said.
Though Kremer collaborated closely with Lawrence and Missile Systems during his time in Tewksbury, he was impressed when he got here amid a hiring and building boom.
Raytheon announced in 2016 that it would significantly expand its main campus at Tucson International Airport and add at least 1,900 jobs over a decade, enabled partly by a series of land swaps with the airport to create additional buffer zones around the airport plant.
"I feel incredibly fortunate to come back here to such a strong and thriving organization, and it's amazing to see the amount of change that's happened in the last four years," Kremer said, adding the company is well on its way toward adding 2,000 employees and has opened five new buildings in the last 18 months.
Raytheon Missile Systems has about 12,500 employees at several locations in Tucson and another 4,500 at sites including the Navajo Nation, Texas and Kentucky.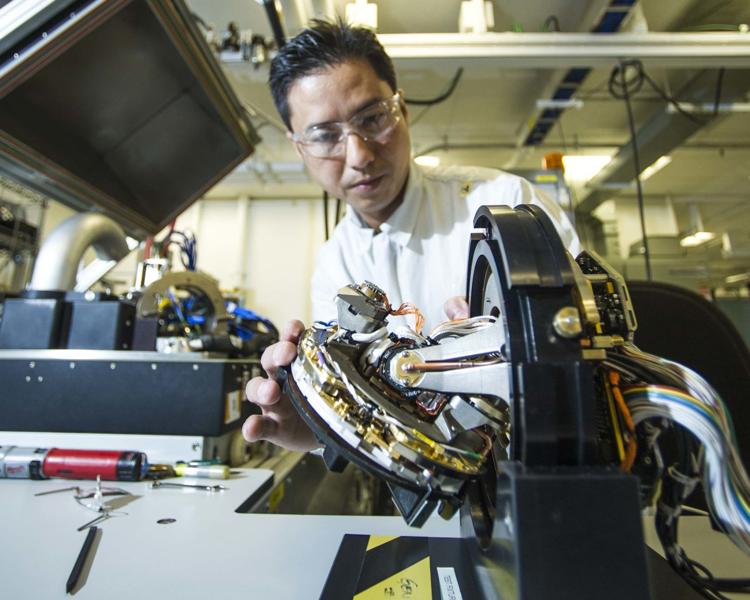 USING RAYTHEON MISSILES
Kremer grew up near Yellowstone National Park in Montana and got a degree in electrical engineering in 1988 through the Air Force Reserve Officers Training Corps program at Montana State University.
After graduation, he qualified as a weapon systems officer on the F-111 Aardvark, a two-seat fighter-bomber, and served 11 years in the Air Force as a weapon systems officer, flying the F-111 and F-15 in more than 90 combat sorties in Iraq and Bosnia.
"I'm somebody who actually got to use Raytheon products," Kremer said.
Raytheon makes many of the front-line weapons used by the Air Force, including Sidewinder air-combat missiles and Paveway guided-bomb kits.
Based in the United Kingdom during his combat duty, Kremer returned to Langley Air Force Base in Virginia to work in the Air Combat Command's program requirements section. He left the service in 1999.
Kremer, who earned an MBA in technology management from the City University of Seattle while in the Air Force, spent about three years as vice president of a software company serving the pharmaceutical industry before being hired by Raytheon.
As head of Raytheon's Standard Missile-3 programs, Kremer helped develop new and more capable versions of the ballistic missile interceptor, which was spun off from the decades-old Standard Missile-2 ship-defense system.
The operational versions of the SM-3 are already deployed on ships and a land site in Romania as part of a missile-defense shield for Europe.
The Pentagon has been pouring money into development of more capable missile-defense systems, as North Korea and Iran test long-range ballistic missiles and Russia and China develop hypersonic missiles that are extremely difficult to intercept.
"Not only are we a technology driven company, but at the end of the day, a lot of our programs are threat-driven," Kremer said. "You see that ballistic missiles and hypersonic threats, you see those proliferating, and with that, it brings the demand for more capable systems."
Case in point: The newest version of the SM-3, the SM-3 Block IIA, which recently finished testing and is awaiting a decision to begin production.
"It's a significantly upgraded version of SM-3, co-developed and co-produced with Japan, and it significantly increases the range and velocity and allows it to take on longer-range and more advanced threats," Kremer said.
Asked about skeptics who say missile-defense systems won't work against real, sophisticated threats, Kremer said he's confident though much work remains to be done.
"Absolutely. The threat is real, and I think we do have very realistic testing of our products," he said. "I feel very confident that the products we have today are capable of defending the threats we have today, and we are developing future capabilities to continue to match the evolution of the threat."
HYPERSONICS AND LASERS
Meanwhile, Raytheon is demonstrating hypersonic missile concepts. In March, the company was awarded a $63.3 million contract by the Defense Advanced Research Projects Agency to develop a "tactical boost glide" system that uses a rocket to reach hypersonic speeds of Mach 5-plus and separates to glide to its target.
Another new system is the Naval Strike Missile, an air-defense weapon developed by Norway-based Kongsberg Defence and adapted for new missions in a joint effort with Raytheon, Kremer noted.
That missile is planned to be mounted on the Navy's new Littoral Combat Ships, and a version called the Joint Strike Missile is being fitted on the F-35 Joint Strike Fighter.
For the Army, Raytheon has been testing laser and high-powered microwave weapons for ground-based air defense against drones, along with a new, long-range tactical missile.
Raytheon Missile Systems also continues to update its legacy weapon systems and produce them for the U.S. and its allies.
Raytheon last year began a multiyear effort to re-certify and upgrade the Navy's Tomahawk cruise missile, which also has been adapted to hit moving naval targets.
Raytheon got into the small military drone business in 2015 with its acquisition of Tucson-based Sensintel Inc., which makes a small drone called the Coyote that is used by the Army.
Together with higher sales, those new and expanding programs are driving the $500 million building boom at Missile Systems' airport plant.
The new programs require up-front investment or further development of technology, Kremer said.
"So much of this lab space and data center is for high-powered computing, it's where we do a lot of advanced modeling of the concepts," Kremer said.
Kremer said he plans to continue to work closely with the University of Arizona — which is finalizing installation of a new hypersonic wind tunnel — both for research and to tap into top engineering talent.
Kremer said he plans to meet with UA President Robert Robbins and engage government leaders to advocate for increased support for education.
"We try and promote science, technology, engineering and math – the STEM curricula – so we'll continue and I'll continue to work with Gov. Ducey and other leaders in the state to push for education," he said. "We think that's an important part of the future here, to put a focus on education and also infrastructure."
Kremer said Downtown Tucson's revival and things like The Loop bike path have helped Raytheon's employee recruitment and retention.
"We're very happy, we've been able to attract very good talent, not only from what we get from the UA and Arizona State University, but from all across the country we've been able to get very qualified individuals to move to Tucson," he said.
Kremer said his overarching goal is to make sure Raytheon can answer a call from the Pentagon for more rapid development and fielding of new weapon systems.
"My vision is to take the innovative technologies and leverage the existing programs and focus on going faster, being more efficient, so we can deliver capabilities not only to the United States but to our allies around the world faster," he said.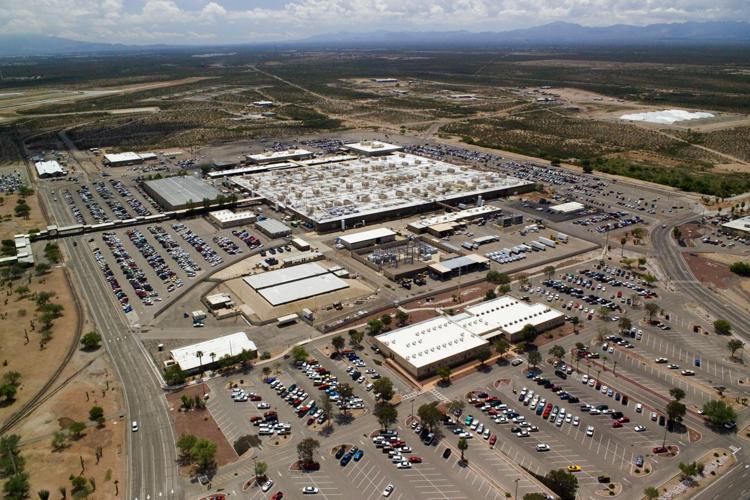 The business news you need
With a weekly newsletter looking back at local history.