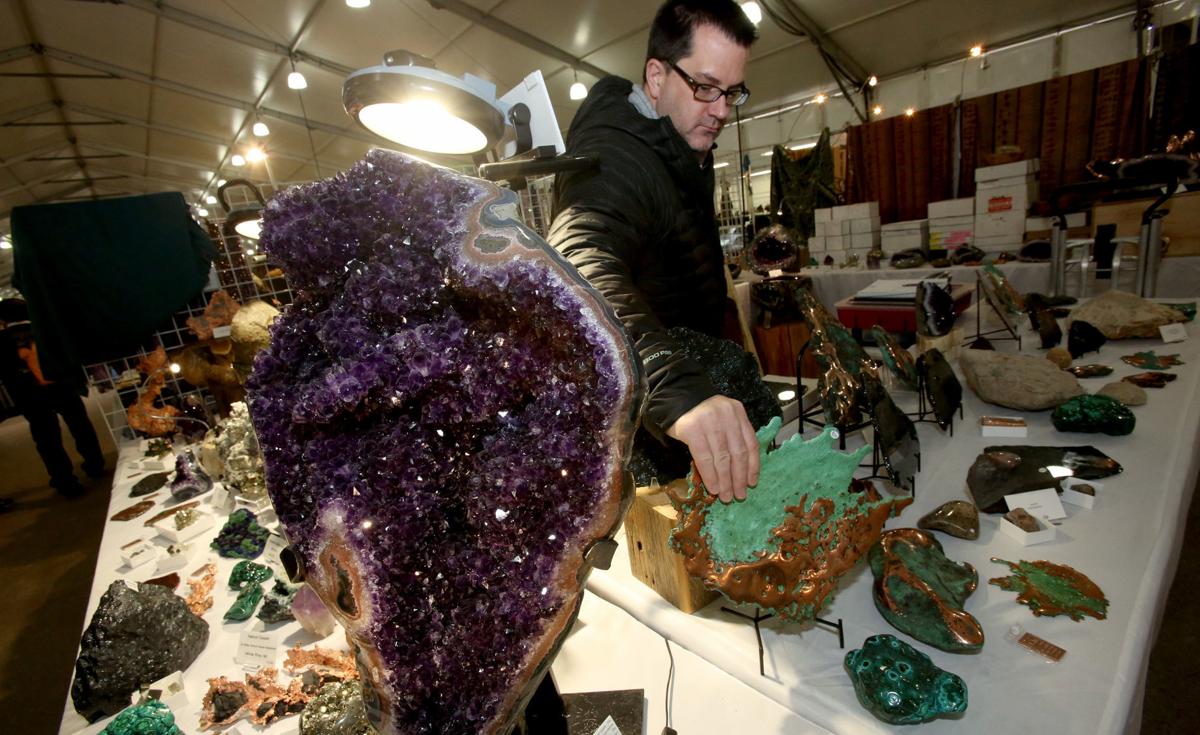 Visitors to one of Tucson's biggest gem show venues will have extra parking, free Wi-Fi and new bathrooms next year.
Lowell Carhart, one of the owners of the 22nd Street Show at 600 W. 22nd St., bought 2.5 acres of vacant land for $550,000 to add 300 parking spaces for his customers just west of Interstate 10 and 22nd Street.
The west-side show draws about 50,000 visitors each year during its 18-day run. The 2020 schedule is Jan. 30 through Feb. 16.
Crews will be bringing in stone gravel and putting down some strips in the coming weeks to prepare the parking lot, which will cost $5 per day.
"I want to monetize the lot throughout the year," Carhart said. "But, I don't have anything yet in mind."
His main tent hosts about 300 dealers during the gem show and nearly 90% are repeat customers, he said.
Along with the new parking, the 22nd Street show will feature 17 food trucks and added Wi-Fi next year with capacity for up to 12,000 people to be connected. Carhart also bought a $70,000 restroom trailer with 12 stalls.
"We try to improve it every year," he said.
Broker Randy Emerson, of GRE Partners, represented Carhart and said the new site isn't currently zoned for a gem show building, but they are working on that, he said.
"One of the critical elements to a permanent venue of his site is parking," Emerson said. "This, hopefully, gets him closer to building his permanent venue — hopefully within three years."
The 22nd Street show carries everything from gems, jewelry and meteorites to dinosaur skeletons.