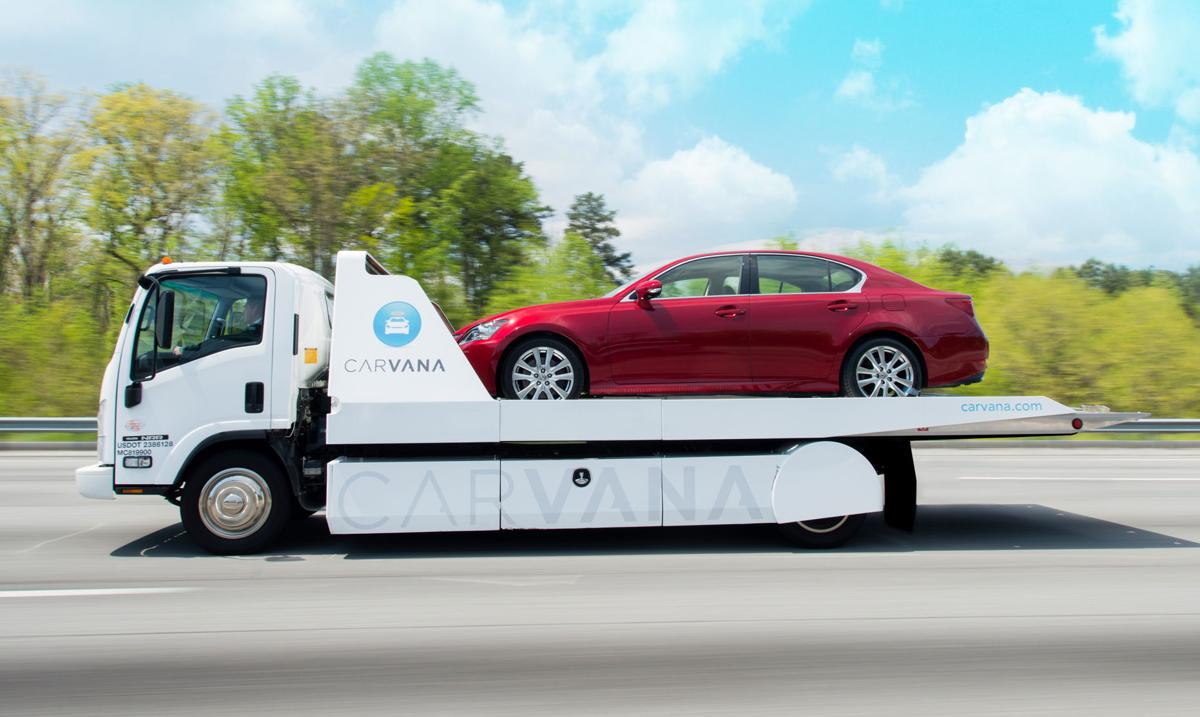 Instead of kicking the tires and jiggling the door handles when shopping for a used car, Tucson buyers can now zoom in on a vehicle's details from their couch.
A Tempe-based online used-car service has entered the Tucson market.
Carvana.com features about 8,000 vehicles, offers financing and free next-day-delivery in some cases.
Carvana has gained publicity by allowing customers to pick up their cars from multistory car "vending machines" in seven cities, though Tucson doesn't have one.
The company also offers to reimburse customers for up to $200 in one-way airfare to pick up their purchases at one of its vending machines, which are located in Atlanta; Nashville; Houston; San Antonio; San Francisco; Austin, Texas; Raleigh, North Carolina; and Jacksonville, Florida.
Carvana is planning to install a car vending machine in Tempe, where it recently moved its corporate headquarters from Phoenix.
"The automotive industry really hasn't innovated in 75 years," said Ryan Keeton, Carvana co-founder and chief brand officer. "You spend hours going through a transaction and, at the end of the day, driving away with a vehicle."
He said the company buys the cars and inspects them at one of their centers.
The test drive is done after purchase through a seven-day trial, with a money-back guarantee.
"What is a test drive? Fifteen minutes with four right-hand turns," Keeton said. "With us you have seven days to see if it fits your life. We call every customer on the sixth day."
Because the company does not operate a traditional dealership, the average car sells at $1,430 below Kelly Blue Book, he said.
"Arizona is my home state, along with many Carvana employees, so we're proud to give even more Arizonans a new way to buy a car," said Ernie Garcia, Carvana founder and CEO. "We hope Tucson customers enjoy the flexibility Carvana offers, while saving some valuable time and money."
Carvana has delivered vehicles to customers in 48 states. Tucson is its second Arizona market. The company was founded in 2012.
Keeton said he doesn't believe this platform will ultimately replace used-car lots.
"The industry is so large, we're not trying to replace the traditional sale," he said. "There's a lot of opportunity to innovate. It's not to say the other experience is bad and we're not looking to replace them."
Trade-in vehicles can also be sold through the site with Carvana going to the customer's home to haul away the car.
Carvana.com features multiple ways to search for a car, by model, style or payment amount and offers third-party financing.