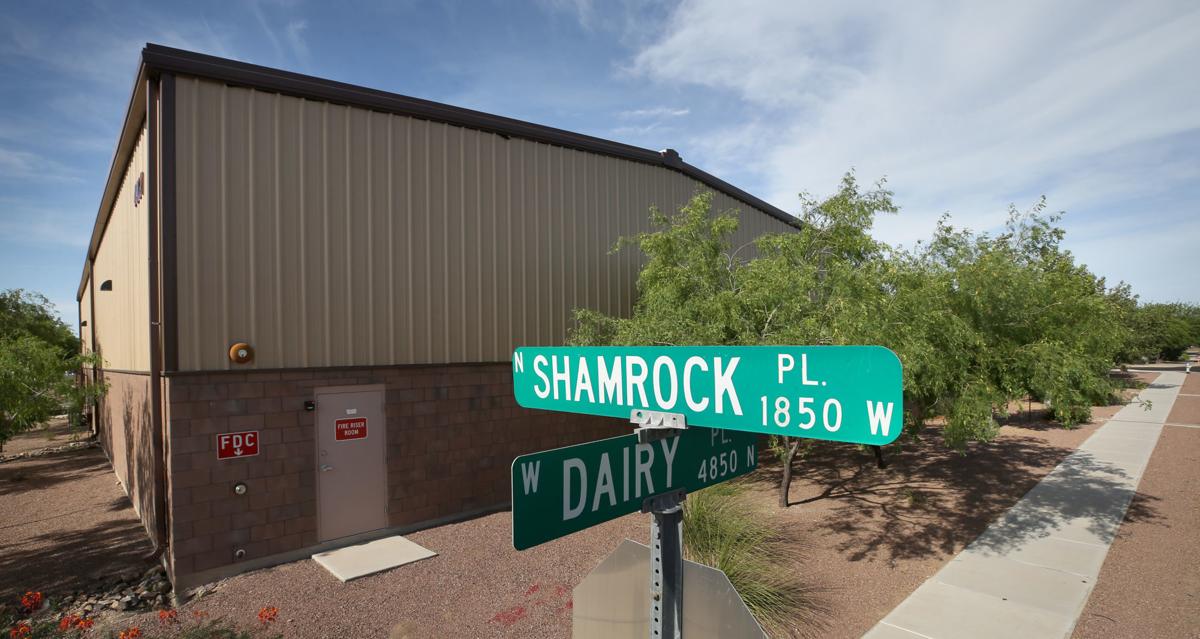 More warehousing, logistics and distribution companies may be making their way to Pima County thanks to a zoning change allowing such properties to be three times taller than previously allowed.
Earlier this month, the Pima County Board of Supervisors voted to raise height limits in industrial zones, giving companies the vertical room they seek without having to go through the often lengthy process of public hearings.
"We have noticed an increasing demand for greater allowable building heights from economic development prospects," said Carla Blackwell, the county's director of development services. "It is usually a qualifier for site selectors since companies do not want to go through a public hearing for a variance."
The change allows for building heights of up to 80 feet in multiple-use zones and up to 90 feet in light industrial/warehousing and general industrial zones. Those allowable heights were previously 34, 39 and 34 feet, respectively.
In the multiple-use zone, where residential development is nearby, setbacks will have to be twice as wide as the building is tall, said Tom Drzazgowski, the county's chief zoning inspector.
For example, a 75-foot building will require a 150-foot setback from single-family detached residences.
The height allows companies to utilize technologies such as merchandise-sorting robots indoors, maximizes outdoor space for parking and minimizes landscaping needs, Drzazgowski said.
Site selectors tasked with identifying a site for a company move or expansion have been discouraged by height restrictions in recent years. The code had not been updated since 1985.
"Site selectors are on a quick timeframe and looking for things that are entitled," Drzazgowski said. "Having to get a waiver on height potentially takes us out of the running."
Many companies desire to be near the interstates and there is much interest in properties near Ruthrauff Road, north toward Shannon Road.
"Businesses want certainty when dealing with codes, and applying for a variance was a risk and additional time commitment," said Joe Snell, president and CEO of Sun Corridor Inc., the region's economic development agency, which works with site selectors and commercial brokers to lure businesses to the Tucson area.
"This code change helps make us more marketable for a new business looking at industrial areas of our region," he said. "For our clients, the certainty of knowing they can build a building to a height they need is a plus in a very competitive process."
The Tucson industrial market has been on a hot streak in recent years, with vacancies at historic lows.
In December, Oregon-based Harsch Investment Properties broke ground on the first speculative industrial project built here since 2009.
The business news you need
With a weekly newsletter looking back at local history.