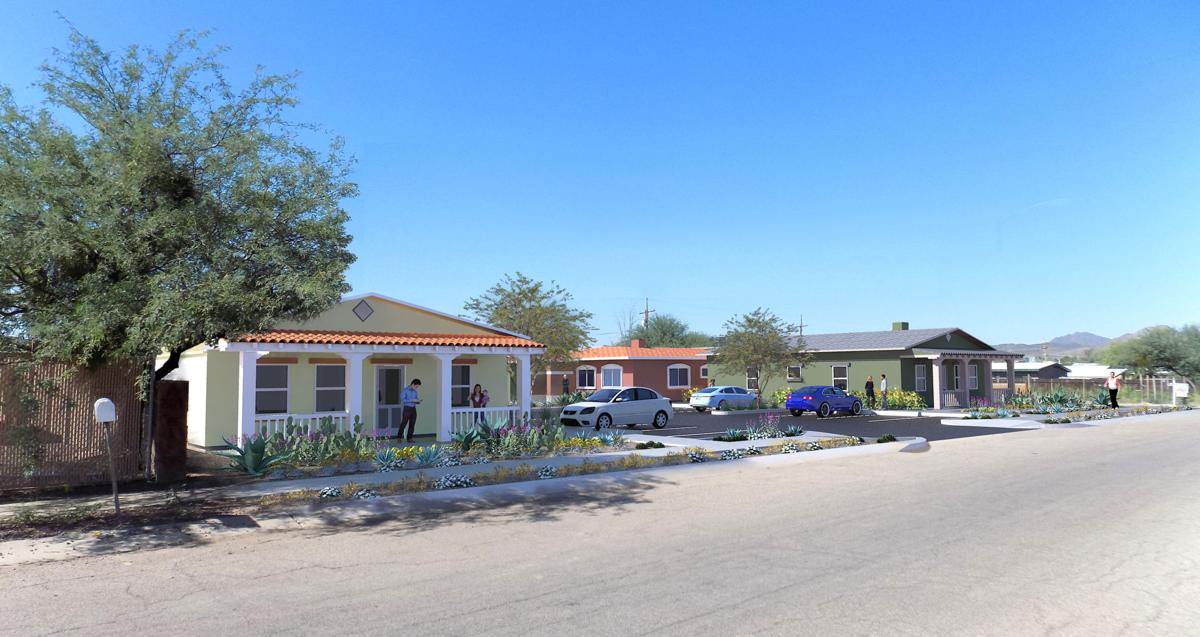 As rents continue to rise in Tucson, especially near downtown, old barrios are becoming unaffordable and gentrified.
The Pima County Community Land Trust, formed to help homeowners get into a house, is now branching out into the rental market as a way of preparing people for homeownership.
"Over several years of program delivery, PCCLT became aware that many individuals who desired to become homeowners were simply not ready," said Gigi Aldridge, resource development officer for the Trust.
"Following a strategic decision to target program delivery in specific neighborhoods vulnerable to gentrification and diminished affordability, PCCLT purchased a vacant lot in the Barrio Hollywood neighborhood, adjacent to downtown Tucson."
The lot in Barrio Hollywood had been vacant for years and had become overcome by weeds and trash, she said.
PCCLT plans to build six, 3-bedroom, 2-bath homes on the site known as the Ontario Project. The neighborhood is bordered by Speedway and St. Mary's Road, west of Interstate 10 to Silverbell Road.
"These homes are designed for energy efficiency and are aesthetically consistent with the surrounding neighborhood," Aldridge said.
Homes at the Ontario Project will be rentals for families interested in homeownership but who need time for credit repair while saving for a down payment or closing costs, she said.
The land trust was incorporated in 2010 and bought foreclosed homes with the help of a federal grant awarded to the city of Tucson.
This past year, the 89th home was sold through the program, said Maggie Amado-Tellez, the executive director.
The trust works by rehabbing the foreclosures then selling them to lower-income buyers with good credit. PCCLT retains title to the land under the house to keep mortgage payments low.
If the homeowner sells, it must be to another lower-income buyer, and the property remains in the trust. Homeowners only get 25 percent of the equity. The rest remains with the property.
Buyers can qualify if they make between 50 and 80 percent of the median income for the area.
A family of four, for example, would need to have a gross household income ranging from $29,650 to $47,450 to purchase a PCCLT home.
Land trusts have existed in the U.S. since the 1970s, according to the National Community Land Trust Network, but only for the past seven years in Tucson.
Now the program is beginning to see people moving on and wanting to sell.
Since the homes must be sold to another qualifying family, the Land Trust will hold a homeownership information session Aug. 9 from 6 to 7 p.m. at 801 W. Congress St.
The business news you need
With a weekly newsletter looking back at local history.