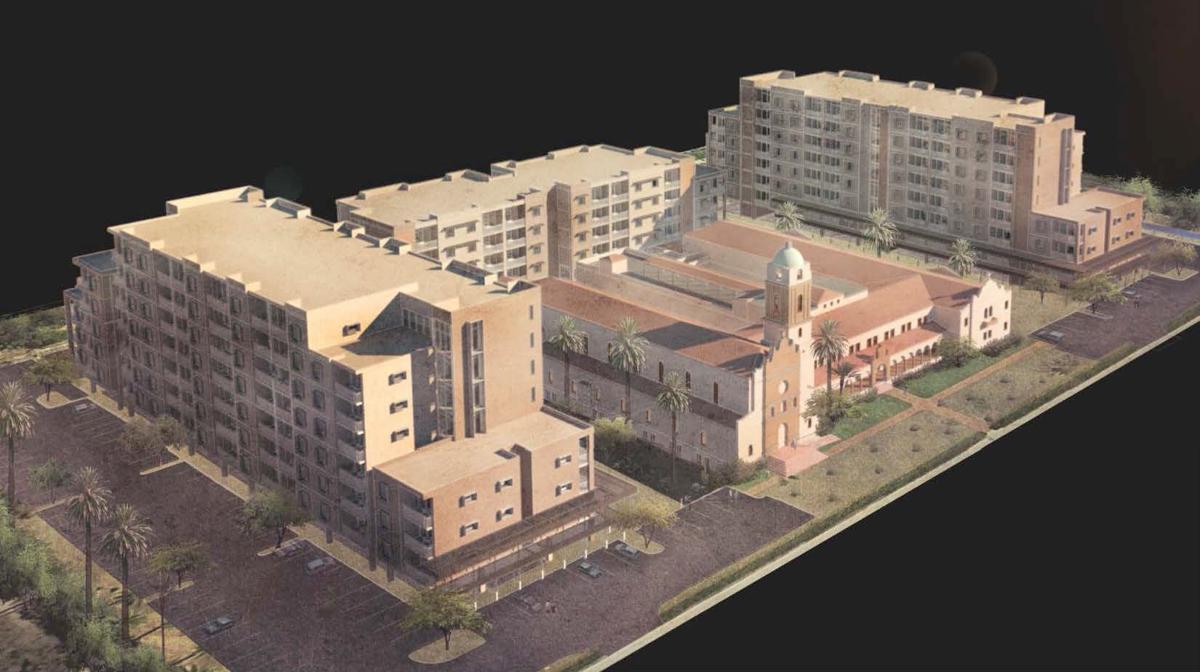 Residents in two historic neighborhoods got the first glimpse of a proposed development at the site of a beloved monastery in central Tucson.
More than 200 residents turned out to hear the developer and architect present possible plans for the Benedictine Monastery, 800 N. Country Club Road, which include a boutique hotel, restaurant, community spa or coffee house.
Local developer Ross Rulney is proposing two seven-story apartment complexes north and south of the monastery with a smaller structure on the east. All parking would be under the structures with access only from Country Club Road.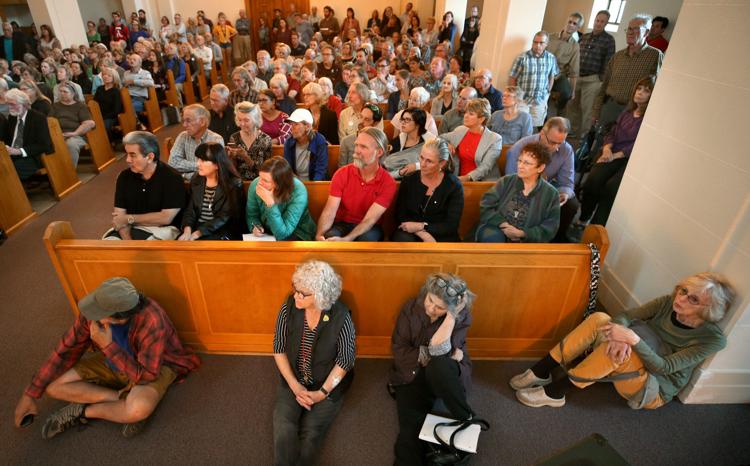 Under the existing zoning, there is no historic protection for the monastery, and group dwelling (student housing) is an allowable use, and no neighborhood participation or design review is required. Up to 222 units are allowed regardless of unit size or bedroom count with up to 40 feet maximum height.
The proposal from Rulney and architect Corky Poster would seek landmark historic protection for the monastery, which would remain in place should Rulney sell the property in the future. The proposal would prohibit group dwelling and include full neighborhood review with three formal public hearings.
The developers are asking for 300 units but fewer people and flexibility for monastery use.
Uses for the monastery include turning it into a boutique hotel, restaurant, coffee house or community spa.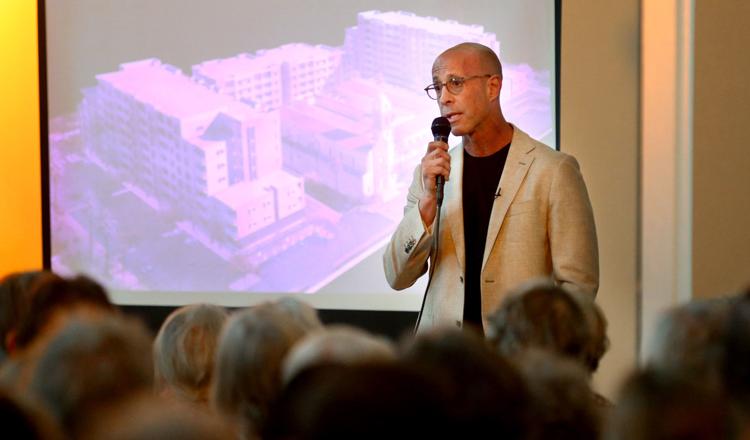 Questions from neighbors included traffic concerns and several questions on whether the height was negotiable.
"I don't want to mince words, I don't want you to think there's a chance," he said. "If I'm the developer, it will be a seven-story project."
Asked if he would be willing to consider a single-family housing development, he said the 6.5 acres doesn't allow the density needed to make it economically viable.
The nearly 80-year-old monastery is not protected from demolition by historic listing because having it listed would have reduced its sale value, said City Councilman Steve Kozachik, who represents the neighborhoods where the building sits. If Rulney lists it, the building would be protected should there be an ownership change in the future.
When he bought the property for $5.9 million, Rulney planned to build student housing units within the current neighborhood restriction of four stories high. Instead, after feedback from the surrounding neighborhoods, Rulney decided to pursue a project with 300 high-end luxury rental units.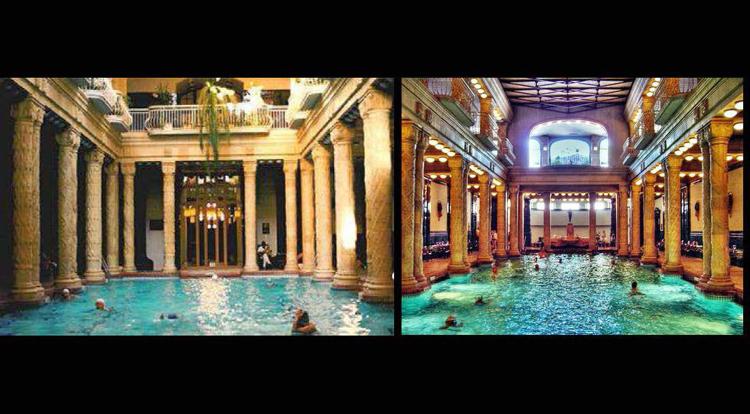 Rulney addressed neighbors and said he wants to work with them to create something the neighborhood supports, but if the communities refuse to amend their neighborhood plans to allow for the seven-story height, he may have to consider selling it to developers without Tucson ties.
"We can discuss and negotiate and agree on what we don't want to have here, student housing, a strip club, a gas station," Rulney said. "If I sell the property, the interested players are not local, and I will be removed from the process, and they will do what they want with it. If they decide (the monastery) doesn't have economic value, that's their choice."
Benedictine Sisters of Perpetual Adoration, who occupied the monastery, announced its closure in September 2016. They tried to find another religious buyer but could not.