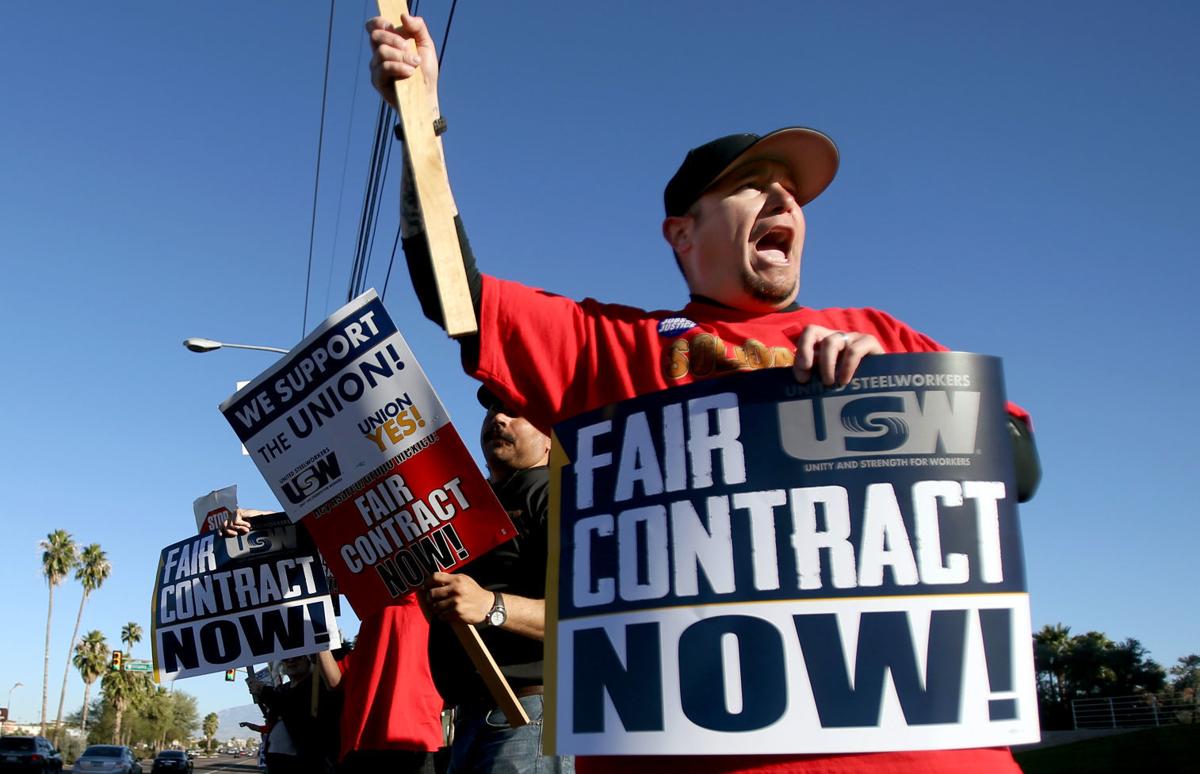 Union employees of Tucson-based copper producer Asarco LLC may vote to strike this week, after working without a new contract since November.
Members of the United Steelworkers and other unions representing Asarco's production and maintenance workers are considering a final contract offer from the company in meetings this week, a union official said.
The United Steelworkers and several other unions represent more than 2,000 hourly workers at five Asarco mining and smelting locations in Arizona and Texas.
Manny Armenta, subdistrict director for the Steelworkers, said the union is holding informational member meetings for employees at different Asarco sites this week to gauge support for the company's "last, best, final offer," which the union's negotiating committee is recommending against.
Asarco didn't respond to requests for comment.
In December, union members authorized their bargaining committee to call a strike if talks broke down, though the unions are required to give Asarco 48 hours' notice before walking off the job.
The unions have called Asarco's contract offers "insulting" and "deeply concessionary," with no wage increases and "unnecessary cuts to our health insurance and other benefits."
Owned by Mexico-based mining giant Grupo Mexico, Asarco operates the Mission Mine in Sahuarita, the Silver Bell Mine in Marana and the Ray Mine and Hayden smelter in Central Arizona.
Asarco filed for bankruptcy protection in 2005 amid a strike and more than $1 billion of asbestos and environmental claims.
Grupo Mexico, which had acquired Asarco in 1999, regained control of the company in 2009 after outbidding a rival for its assets in federal bankruptcy court.
After subsequent contracts covering Asarco workers in Arizona and Texas expired, the unions agreed to a 14-month contract in September 2017.