Developers are proposing a new housing project on Tucson's southwest side along the banks of the Enchanted Hills Wash.
Near Hank Oyama Elementary School on 36th Street and La Cholla, the development could have up to 204 houses if modification requests are approved by the city.
The developer, Forestar Group Inc., is a majority-owned subsidiary of national homebuilder D.R. Horton Inc.
The company primarily acquires real estate and develops in into finished residential lots for sale to homebuilders.
According to paperwork filed with the city, the project would leave about 44% of the currently vacant 60-acre lot as open space.
The modification the company seeks is to reduce the current lot size restriction of 36,000 square feet to between 4,500 and 5,000 square feet to accommodate the number of homes and maximize open space, said Keri Silvyn, an attorney representing the developers.
"The approach is get the density in a cluster so you can preserve open space," she said.
She said developers aim to build homes in a to-be-determined price range that appeals to first-time and step-up home buyers.
But some residents don't want that sort of density in the largely rural neighborhood.
Concerns include traffic along the two main arteries, which are both narrow roads, said Abreeza Zegeer, president of the Westside Development Neighborhood Association.
"High density is the worst case scenario," she said. "If you have to travel La Cholla during rush hour, traffic backs up between Starr Pass and Ajo Way."(
The neighborhood is next to Tucson Mountain Park. "There are also environmental concerns about displacing wildlife," Zegeer said.
"This is more of a rural area with horses, chickens and goats."
Neighbors have been working with officials from the city's Ward 1 office, which has not taken a position on the proposed development, Zegeer said.
A traditional public hearing has not been possible because of the concerns over public gatherings, but a virtual hearing that was scheduled for last week had to be postponed due to technical glitches that prevented neighbors from logging into the session.
Another public hearing will be scheduled for July.
Photos: Vigil for Carlos Adrian Ingram Lopez, who died in police custody
Carlos "Adrian" Ingram Lopez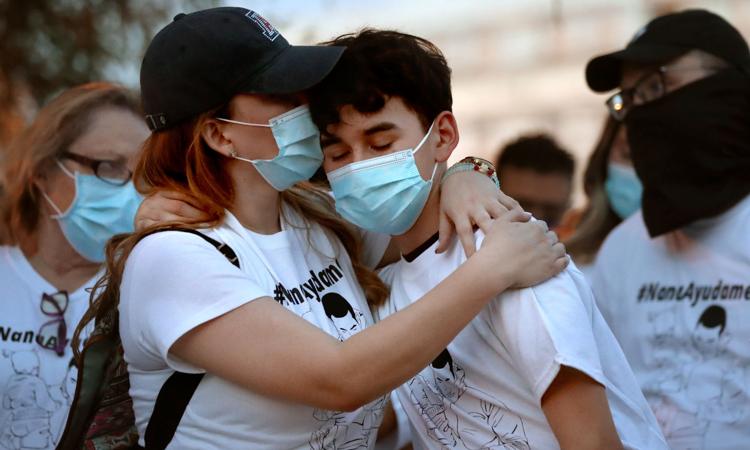 Carlos "Adrian" Ingram Lopez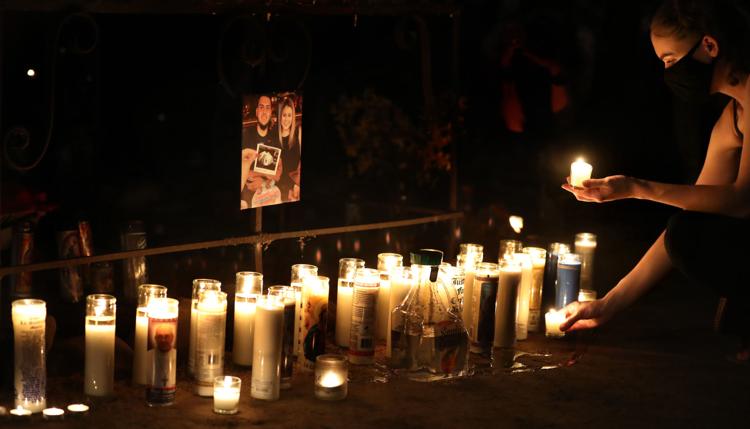 Carlos "Adrian" Ingram Lopez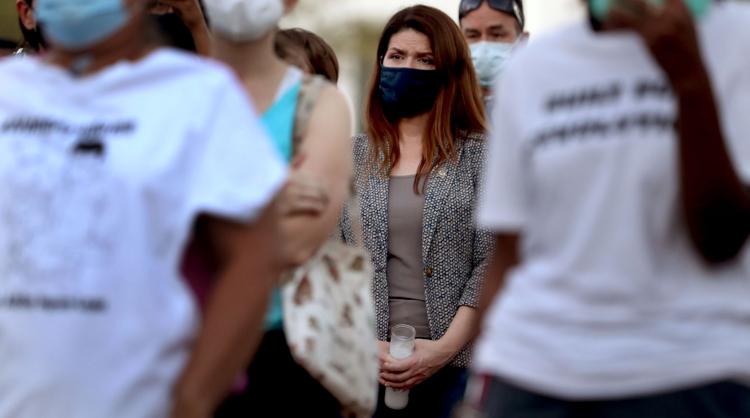 Carlos "Adrian" Ingram Lopez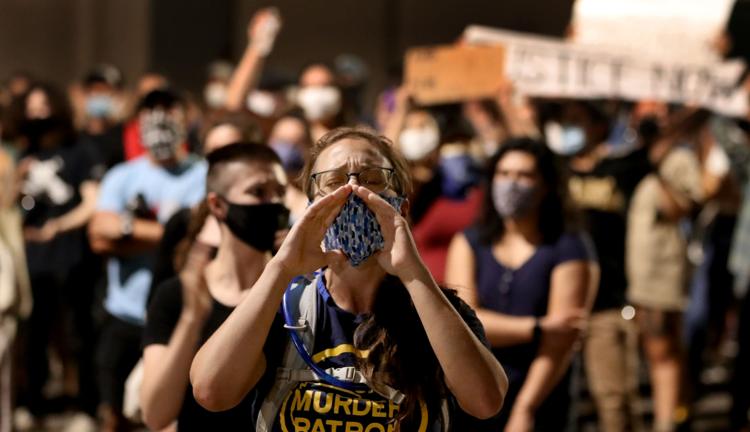 Carlos "Adrian" Ingram Lopez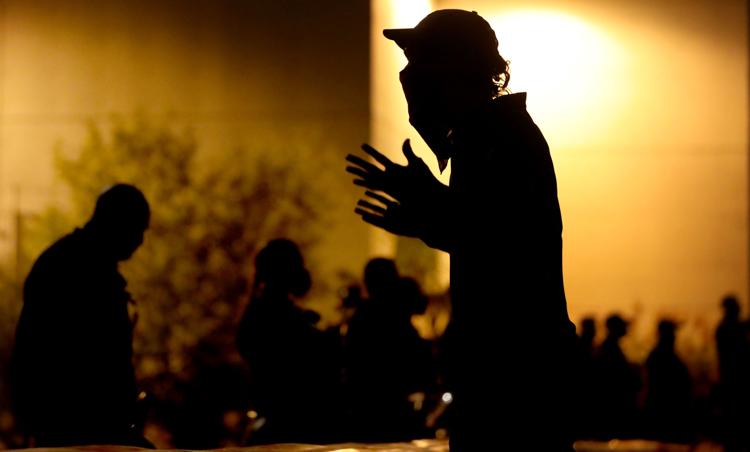 Carlos "Adrian" Ingram Lopez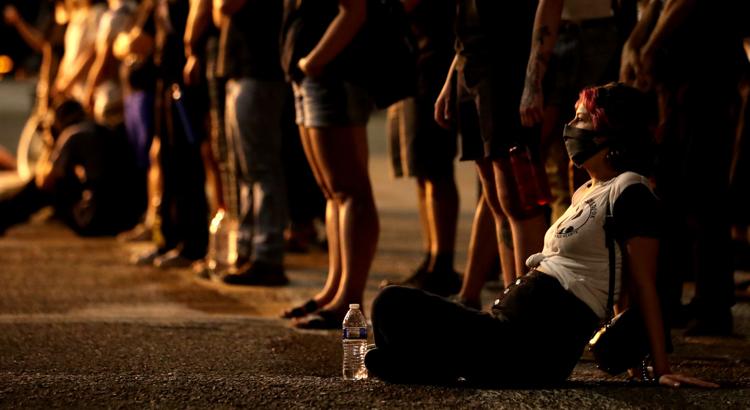 Carlos "Adrian" Ingram Lopez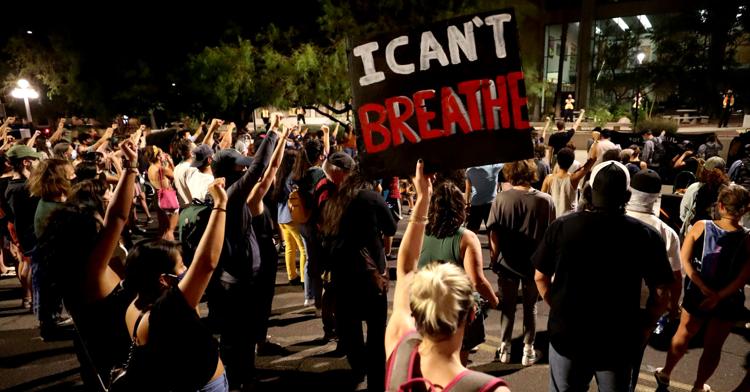 Carlos "Adrian" Ingram Lopez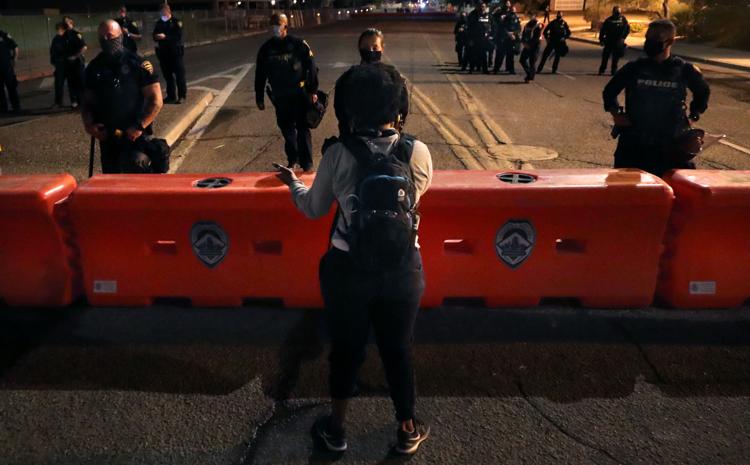 Carlos "Adrian" Ingram Lopez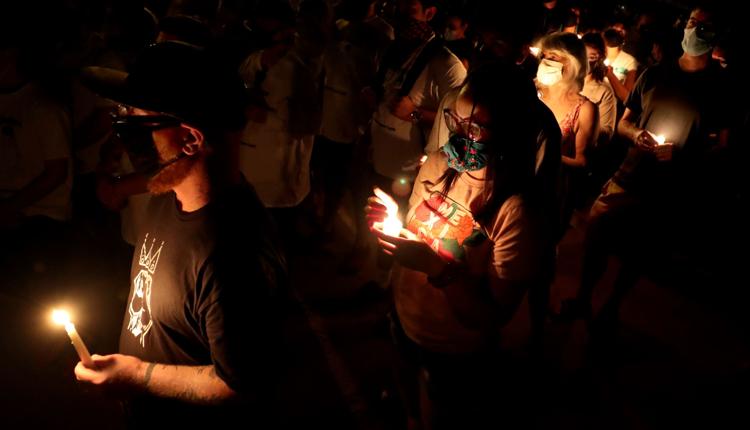 Carlos "Adrian" Ingram Lopez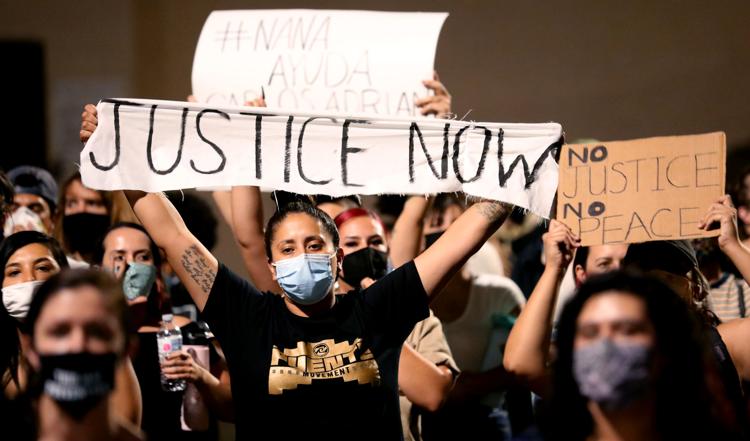 Mayor, chief seek to reel in city board often at odds with Tucson cops' discipline
Tucson Mayor Regina Romero is pushing for a review of the city charter and for immediate training for members of a civilian board that handles appeals by police officers who've been disciplined or fired after several "unacceptable" decisions the board has made to rehire officers that were terminated for excessive force or domestic violence.
The five-member Civil Service Commission is operated under the city charter. They are each appointed by the mayor and council to six-year terms and must be appointed based on their political affiliation. Currently, there are only four members. The primary duty is to review appeals of discipline by city employees, including police officers, and decide if the punishment meted out by city leaders is appropriate.
In September, the commission reinstated Officer Alfred Anaya, who was terminated in 2019 after he fired six rounds into a car though he could not clearly see inside because of its deeply tinted windows. During the department's internal probe, he told investigators he did not believe the suspect in the car posed an immediate lethal threat after the car crashed and came to a stop until he saw someone moving inside. Anaya admitted to investigators that he had no idea if the backseat of the car was occupied.
After a nearly two-hour executive session at the end of Anaya's four day-hearing, the commission spent 21 minutes deliberating before voting to reinstate Anaya to the force with full back pay.
After the decision, Tucson Police Chief Chris Magnus issued a statement saying he believed the decision undermined his duty to hold officers accountable for violating department policies.
Anaya's reinstatement is the most recent in a series of decisions by the commission, including ordering five other officers to be rehired who had been fired for matters like domestic violence, excessive force and dishonesty.
"They're going based off emotion"
Magnus has said multiple times that he will not be putting officers who are dishonest or commit crimes back on patrol because they pose an unacceptable risk to the community when it comes to handling complaints or investigations.
Magnus says he thinks the commission members are well-intentioned. But, he says, their job is not to substitute their own judgment when it comes to department rules, regulations and policies.
"It's a problem. I don't think there should be three more chiefs of the Tucson Police Department," Magnus said, referencing the three commission members who must be present during an appeal hearing. "It is not within their scope of responsibility to substitute their judgment about what the rules and regulations and policies of the police department should be."
In the case of Anaya and the other reinstated officers, the commission overruled the department's policy regarding presumptive termination for certain offenses and said that the punishment was too severe.
Magnus and Romero both say this is not the commission's job.
"It's unacceptable to reinstate an employee — it doesn't matter if it's in the Police Department or other departments — that is not following protocol or that has a domestic violence incidence on record," Romero told the Star on Thursday. "These policies are to help the community not have police officers use excessive force, and if someone does, they have to be terminated. That's what we expect."
Romero said Magnus has been working hard over the last five years to make important changes to the department's rules and regulations involving use of force. It's an issue many Tucsonans, like people in communities across the U.S., are concerned about.
"Our Civil Service Commission seems to be disconnected from what the goals and vision that the mayor and council have established in the last year with the (Carlos Adrian) Ingram-Lopez and (Damien) Alvarado cases," Romero said, citing recent in-custody deaths here. "The mayor and council are very clear about not accepting excessive force. We're very clear about being transparent and holding officers accountable for their actions."
Ingram-Lopez, 27, and Alvarado, 29, both died this year while being restrained and in custody of Tucson police.
Romero said that in the months following, she and Magnus have had conversations about how to best align the commission with what it's supposed to be doing, which is determining if there was just cause for the punishment.
There's a list of actions that can lead to discipline and termination, in the city code and civil service rules. Fireable infractions includes infractions such as dishonesty, violation of department rules and regulations and conduct that would cause "the city or the department to question an employee's reliability, judgment and trustworthiness in carrying out assigned responsibilities."
"They're supposed to be looking at facts and seeing if policies, rules or procedures were violated. If they were, they have to take action and agree with the department decision," Romero said. "They can only ratify the decision made by the department based upon the facts. Unfortunately, that's not happening. They're going based off emotion and non-facts."
Because the commission was created by the city charter, a list of ordinances and codes for the city would have to be changed to alter the commission's role, which Romero said has been done before. But it is not easy.
"For now, we put together a task force or committee to review the charter. I think there's some good government changes that need to pass," Romero said. "I believe that one of conversations we've had as a community and mayor and council is that we revamp and reimagine our committees that oversee our police department and the city of Tucson."
Magnus and Romero have both suggested the use of an administrative law judge to conduct judicial reviews of police disciplinary appeals based solely on the facts.
But the process to change the charter is slow. Romero says interim steps will be taken to make sure the commission does not continue to run astray of its duties.
"Part of that revamping ... is either training or retraining the current commissioners that are there and making sure that they're aware of implicit bias and excessive use of force and these things that could potentially help them while we find a longer term solution," Romero said.
What that training will look like for commission members is unclear.
Public safety "hangs in the balance"
A 135-page document relating to appeal hearings that contains information about the city charter, law enforcement discipline statutes, procedures and duties on appeals and more is provided to help guide commission members, according to documents obtained by the Star through a public-records request. There's also a 69-page rules and regulations document that's available online. It's unclear if commissioners receive any formal training beyond being asked to read these documents.
In addition to the guides, commissioners also have access to their own legal counsel, which is hired and paid by the city. "They need outside counsel, and they can't be represented by someone within the City Attorney's Office," said Donna Aversa, the commission's legal counsel. "The city provides me as a resource to give them legal advice. Under open-meeting law, they have to say why they are going into executive session and for the commission, it's always legal advice."
Aversa said she was unable to speak further on the issue.
Over the past 15 years, there have been 19 members of the commission, with most serving only one six-year term, according to a list provided by a city. Several members were approved for a second term but resigned before it was over.
The Star also requested the résumés and other application material for current commission members Thomas Palomares, Paul Fimbres, Rebecca Montaño and Carol West.
The city provided materials for Palomares, Fimbres and Montaño. They city said it was unable to locate materials for West's 2014 appointment, as they'd been destroyed per the City Clerk's Office documentation schedule. The city's list shows that West, a former city councilwoman, was appointed in March 2019.
Palomares, the commission chair, was recommended for appointment in October 2018 by former Councilwoman Shirley Scott, to fill a vacant Republican seat. The commission is meant to be made up of two Republicans, two Democrats and one member of a third party, but Palomares is currently the commission's only Republican member. He works as a strategic manager specializing in client engagement, relationship management and business development, according to his résumé. He has a bachelor's degree in political science and criminal justice and a master's in business administration. He has served on the commission since December 2018.
Fimbres, one of two Democrats on the commission, was recommended for the position in June 2017 by former chairman Max Parks, who served from 2014 to 2019. Fimbres was appointed a month later, with Parks' recommendation letter saying that Fimbres "has a deep understanding of policy and administrative directives and their application." The former Raytheon employee said that with the knowledge he gained from being a 34-year member of the defense industry, he believes he "can contribute an understanding to the questions that arise and are brought to the Civil Service Commission," according to his application.
Montaño, a Democrat who has served since March 2017, applied to the commission the month before and was recommended for the appointment by Romero. Montaño spent 35 years working as an educator, climbing the ranks from teacher up to deputy superintendent at the Tucson Unified School District. Montaño's application said her résumé listed a "variety of skills" she'd be able to utilize on the commission, and that she has previously served on boards that involve employment issues. Montaño said she also had experiences at the national and state level that involved development, implementation and accountability.
Magnus said that one of his biggest responsibilities as chief is to create policy for the department, which includes rules, regulations, expectations and training. Because of that and other factors, the vetting process to become chief is extremely extensive.
He said he doesn't believe commission members have undergone the necessary training or vetting process to be making their own judgments on policy issues, which has happened multiple times over the past several years.
"I don't think it's really an overstatement to say that when we're talking about this, public safety literally hangs in the balance here," Magnus said. "To have the Civil Service Commission members, regardless of their intentionality, substituting their judgment for the expectations we have associated with public safety is a recipe for disaster."
"Problematic and concerning"
Commission members should undergo new training before they hear any more appeals, Magnus said.
"The public has some pretty significant concerns about how cops use force and make decisions on a range of things. What kind of chaos are we creating when this kind of confusion is sowed over what's allowed?" he said. "These folks need to understand that just because information is presented to them by an advocate representing an employee, it does not mean it's either relevant or even deserves any kind of consideration whatsoever."
The rules for hearings are much different than a criminal case, with no objections and no rules about what can and cannot be presented in the case. Many times, attorneys for officers accused of excessive force will point to the county attorney's decision to not file criminal charges as a reason why the punishment is too severe.
The justification statute to file criminal charges is based on a completely different standard and has nothing to do with if an officer violated a department policy, Magnus said.
Still, the comparison continues to come up in hearings and even more problematic, in the letters the County Attorney's Office issues when they decline to file charges, Magnus said.
On Dec. 1, David Berkman, the chief criminal deputy county attorney, said in a second review of a use-of-force allegation against Officer Colin Klingler that the "justification statutes and TPD's use-of-force and justification policies are basically the same."
"This is patently false," said Assistant Chief Mike Silva, the city's former legal adviser for TPD who worked as a prosecutor and in private practice before joining TPD.
Klingler's case will be appearing before the commission sometime in 2021, having been rescheduled twice already. Klingler was fired earlier this year for a February incident in which he was accused of using excessive force, failing to render medical aid, "callous disregard for an injured person" and "deliberate indifference" toward the injured man's personal property.
On Feb. 13, Officer Crystal Martinez, who resigned during the investigation, conducted a traffic stop after observing a man on a bicycle make a traffic violation, according to the Police Department's executive review of the incident.
The man, who had two outstanding felony warrants, fled but was detained a short distance away, after which Klingler arrived to assist in the arrest.
The man was not complying with Martinez's commands to give her his hands and rolled onto his stomach, pulling his hands under his chest. Klingler approached the man over his right shoulder and delivered four to five elbow strikes to the man's head and face.
Klingler told the man to put his hands behind his back before delivering four more strikes to the man's head. The man screamed, then Klingler struck him three more times. The man stopped talking and screaming and his "body stops moving and his breathing is labored," the review said.
At that point, the man appeared to be unconscious with his body "completely limp," but Klingler moved to the other side of his body and delivered a knee strike to the head, several more elbow strikes and then transitioned to "hammer fist strikes" to the man's head and face, while Martinez put him in handcuffs.
The man remained limp as officers shined a flashlight in his face to see if he was conscious, the review said.
"He might need meds; I rocked him," said Klingler before he was seen in body camera footage smiling and laughing.
Paramedics arrived, but the man, who had regained consciousness, refused treatment and was taken to jail. When he arrived, he was medically rejected for booking and was sent to a hospital. An exam revealed fractures to his face and head, some of which required surgery to repair, the review said.
The review noted that Klingler and Martinez lived together and were involved in a romantic relationship at the time of the incident. During his interview with investigators, Klingler had no recollection of how many times he hit the man. The review found that while some of the initial strikes were proportional to the suspect's actions, the final seven were not and that Klingler's "lack of recollection and inability to articulate his justification ... is problematic and concerning."
The review found that Klingler's actions fell into the "serious misconduct" category of the department's discipline guide, for which the corresponding discipline is presumptive termination.
"Substituting their judgment for mine"
In the case of Anaya, one commission member said that because the suspect whom he fired upon was "a very dangerous person," the use of force was justified. Magnus says he is concerned similar logic will be applied in Klingler's hearing before the commission.
In June, Daniel Oates, a former police chief, wrote an opinion piece for the New York Times about why it's so hard to fire cops who break the rules.
"The arguments are always the same: The chief's investigation was shoddy; the chief had a vendetta against this particular cop; other cops did this before and weren't fired; the alleged misconduct really wasn't that bad," Oates wrote. "Too often, (decision-makers) feel the pressure to 'split the baby' in their decisions. Perhaps the cop is docked pay or promoted; otherwise he's back on patrol."
Oates' words echo a situation that has played out in Tucson a half-dozen times in recent years.
"These are dedicated, conscientious people who haven't been given training on the scope of their job," Magnus said, adding that the solution isn't clear-cut.
Magnus says the commission needs to undergo training, be held to a greater standard of accountability and have a process for transparency where a summary of hearings and their decisions are presented to the mayor and council, similar to other city boards.
Magnus also said he'd like to see a selection process with greater scrutiny, but he wonders if the commission will ever attract diverse members representative of the community when hearings are held on weekdays during business hours, eliminating most people who have a full-time job.
"They're really dealing with critical issues particular as they relate to public safety" Magnus said. "It seems very unfair that as a department, and frankly me specifically as the chief, I am held responsible for the idea that when you have a bad police officer, they shouldn't be working here. I don't have control over that. I have a commission substituting their judgment for mine."