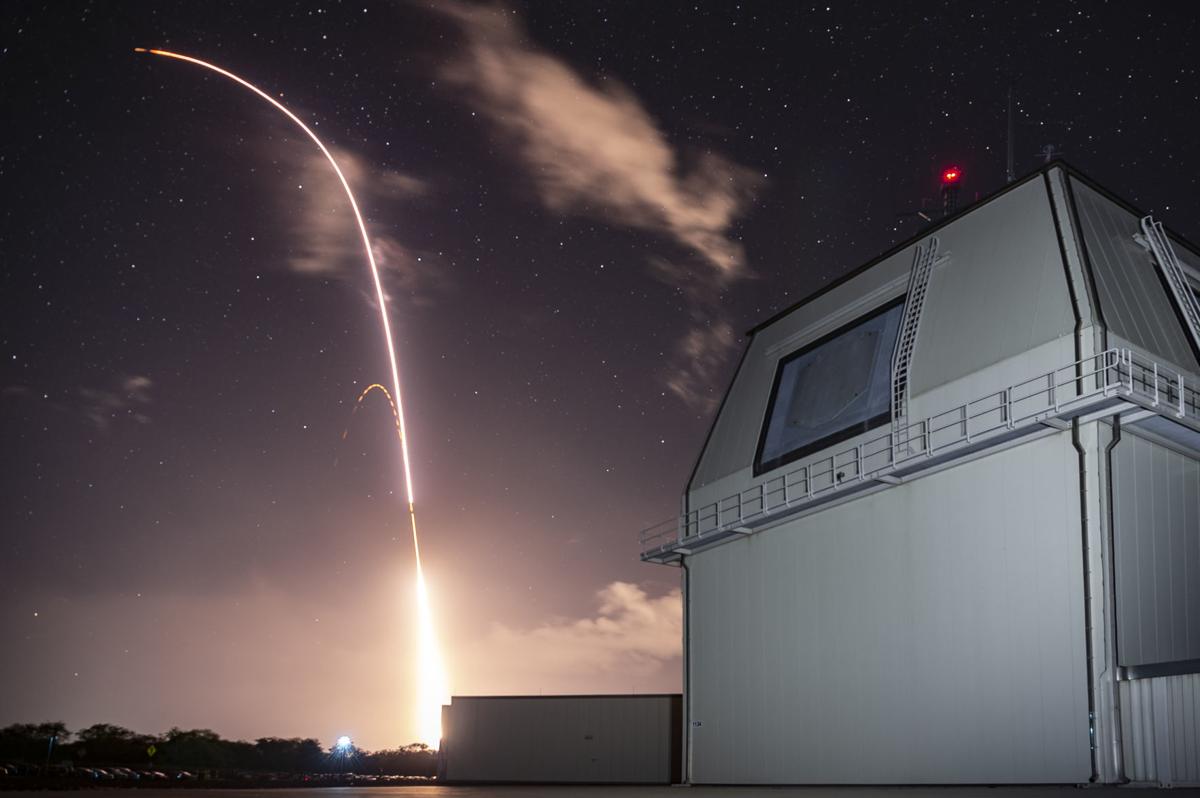 The U.S. State Department has approved a possible sale to Japan of more than $3 billion worth of advanced missile interceptors made by Tucson-based Raytheon Missile Systems.
The proposed sale involves up to 73 Standard Missile-3 Block IIA interceptors, which were co-developed with Japan, at an estimated cost of $3.3 billion, says a notification to Congress by the U.S. Defense Security Cooperation Agency.
The notice of a potential sale is required by law but doesn't mean the sale has been finalized, the agency noted.
The SM-3 is the interceptor used with Lockheed Martin's Aegis Weapon System for the mainly ship-based Aegis Ballistic Missile Defense system.
The SM-3 Block IIA is bigger, faster and more maneuverable than the SM-3 IB model currently deployed on several U.S. and Japanese warships, as well as at a land-launch "Aegis Ashore" site in Romania.
Besides the missiles, the planned sale to Japan includes canisters and transportation kits made by BAE Systems, along with up to 10 special military airlift deliveries and various technical, engineering and logistical support services.
"This proposed sale will support the foreign policy and national security of the United States by improving the security of a major ally that is a force for political stability and economic progress in the Asia-Pacific region," the notice says. "It is vital to U.S. national interests to assist Japan in developing and maintaining a strong and effective self-defense capability."
The SM-3 Block IIA, which has been in co-development with Japan since 2006, passed key flight tests in October and December following two test failures.
The last test in December marked the Block IIA's first land-based launch, its first intercept of an intermediate-range ballistic missile target and the first to use tracking data from remote sensors, known as "engage on remote," Raytheon and the U.S. Missile Defense Agency said.
In January, the State Department approved the possible sale of two Aegis Ashore systems to Japan for $2 billion.
In 2017, Raytheon was awarded a $614.5 million contract in 2017 to produce 17 SM-3 Block IIAs for the U.S. Missile Defense Agency by March 2020.
Raytheon Missile Systems is Southern Arizona's biggest employer, with more than 12,000 employees at several sites around Tucson.
Separately, the State Department also approved a proposed sale to Hungary of 180 Raytheon AIM-120C-7 Advanced Medium Range Air-to-Air Missiles (AMRAAM) at an estimated cost of $500 million.