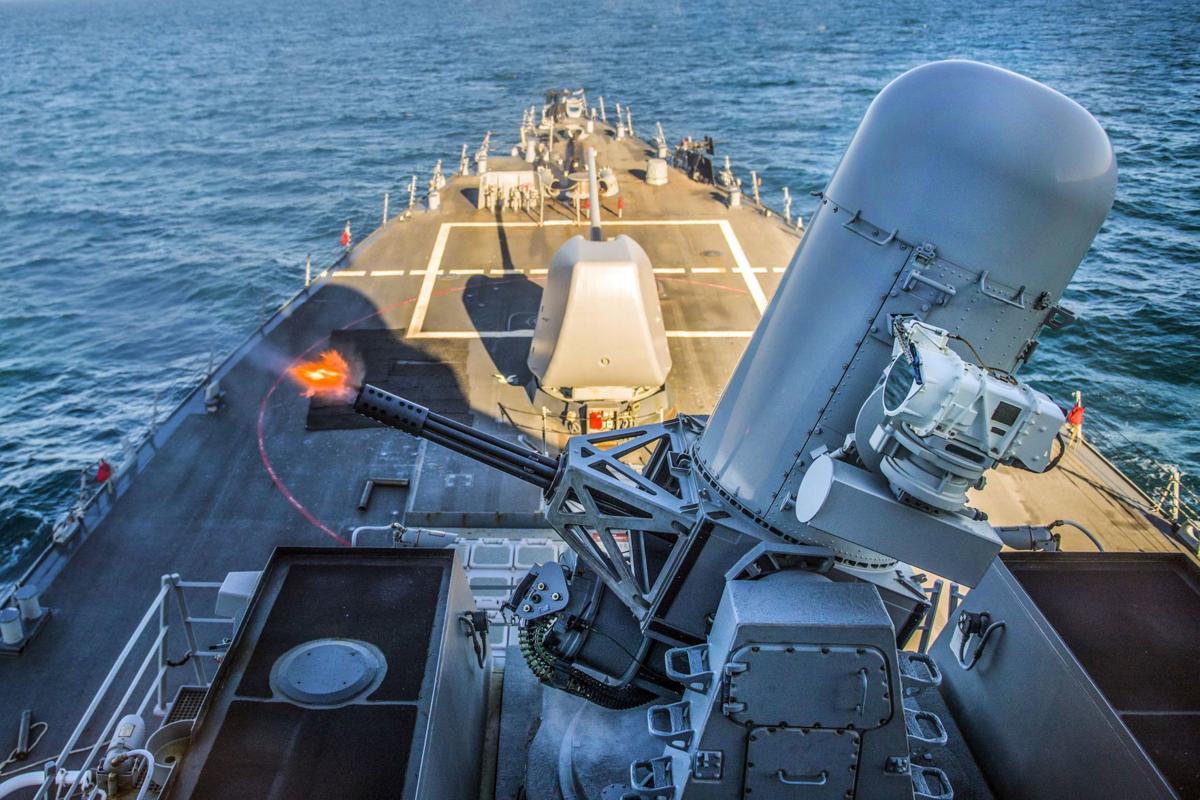 Raytheon shares surged nearly 5% on Thursday as the defense contractor reported second-quarter earnings that handily beat Wall Street expectations.
The company, which has a pending agreement to merge with United Technologies Corp., posted second-quarter operating income of $817 million, or $2.92 per share, up from $2.78 in second-quarter 2018.
That beat analysts' consensus estimated earnings of $2.61 per share, according to Zacks Investment Service.
Second-quarter net sales were $7.2 billion, up 8.1 percent from a year ago and also topping analyst estimates.
Raytheon stock closed Thursday at $192.63, up $8.44, or about 4.6%, in trading on the New York Stock Exchange.
Net sales at Tucson-based Raytheon Missile Systems, one of five Raytheon units that report individual operating results, were $2.2 billion, up 8 percent from second-quarter 2018, while operating income rose 10 percent to $253 million.
The sales increase was mainly due to higher net sales on classified programs, the High-speed Anti-radiation Missile program, and the Phalanx ship-defense gun system, the company said.
Raytheon Missile Systems is Tucson's largest private employer, with more than 12,000 workers here.
The increase in second-quarter earnings at the parent company was mainly driven by operational improvements and pension-related items, partially offset by a favorable tax-related impact of 33 cents per share last year related to a discretionary pension plan contribution.
Raytheon Chairman and CEO Thomas Kennedy said the results exceeded the company's expectations and said the proposed merger with United Technologies is still on track to close in the first half of 2020.
"We begin the second half with continued confidence in our growth outlook given our innovative technologies, breadth of franchises, and record backlog," Kennedy said. "Integration planning for the merger with United Technologies is progressing well, with the integration team developing detailed execution plans to capture revenue and cost synergies rapidly and ensure seamless operations post close."
In early June, Raytheon agreed to merge with United Technologies Corp. to create a new aerospace and defense giant worth about $121 billion. The deal still must win approval from shareholders and federal regulators.