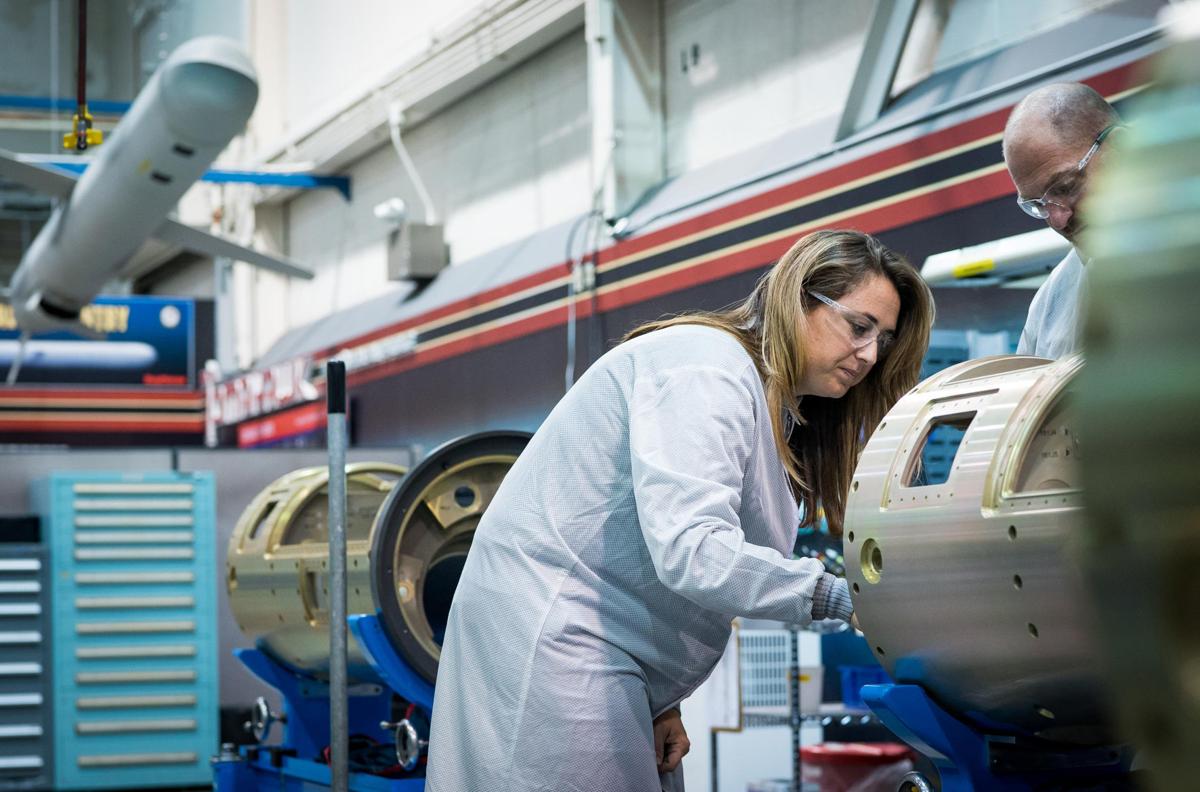 Shares in defense contractor Raytheon Co. surged Thursday after the company posted third-quarter results that topped Wall Street expectations and raised its guidance for the year.
The parent of Tucson-based Raytheon Missile Systems reported third-quarter revenue of $7.45 billion, up 9.4% from the same quarter in 2018.
Raytheon, which will merge with United Technologies Corp. next year pending regulatory approvals, posted quarterly net income from continuing operations of $861 million, or earnings per share of $3.08.
That was up from earnings per share of $2.25 in third-quarter 2018, when the company recorded a pension transaction that cut earnings by 80 cents per share.
Wall Street analysts surveyed by Zacks Investment Research had estimated earnings of $2.85 per share on revenue of $7.26 billion.
Raytheon shares closed Thursday at $211.39 per share, up $7.84 or about 4%, in trading on the New York Stock Exchange.
Among Raytheon's five business units, Missile Systems reported third-quarter net sales of $2.17 billion, up 4% from third-quarter 2018, on higher booked sales on classified programs, its Phalanx ship-defense gun system, Tomahawk cruise missile, Evolved SeaSparrow missile and Paveway guided bomb kits.
But Missile Systems reported a 15% drop in operating income, to $219 million, "primarily due to lower program efficiencies," Raytheon said.
The company's Integrated Defense Systems unit posted third-quarter net sales of $1.76 billion, up 18% from third-quarter 2018, mainly driven by international sales of air and missile defense systems, while operating income rose 17% to $282 million.
Raytheon also upped its expectations for 2019, projecting full-year earnings from $11.70 to $11.80 per share, with revenue in the range of $29.1 billion to $29.4 billion.