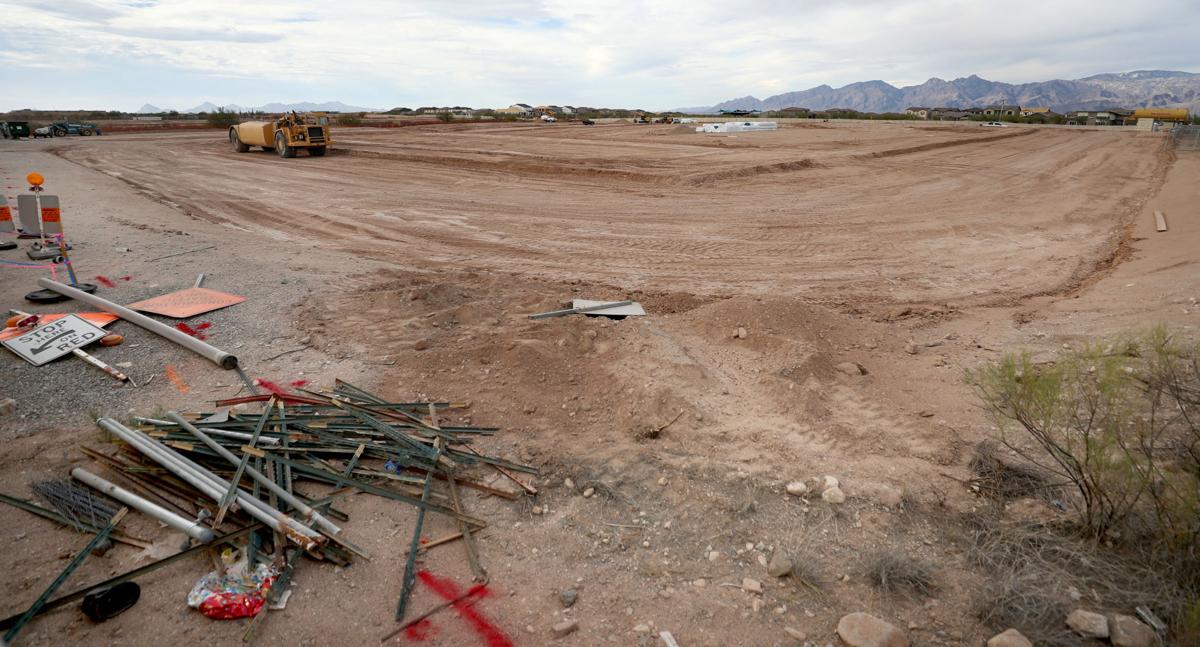 The Tucson market saw one of the highest increases in rental prices in the state last year due to growing demand and limited supply.
In February 2020, the vacancy rate for rental units was 5.8% and has now dropped to 3.6%.
Meanwhile, getting new projects underway has been hampered by construction delays and objections from neighborhoods that don't want density and congestion.
Still, thousands of apartment units are under construction or in the planning stages.
Local rents have jumped 7.1% from last year, compared to 5.2% for Arizona as a whole. The national average dropped 1.2%, according to Apartment List data.
The median monthly rent for a one-bedroom apartment in the Tucson area is $825 and $1,103 for a two-bedroom.
The two-bedroom price is slightly higher than the national average of $1,092.
Tucson has seen eight straight months of rental increases, although prices are seen as affordable by the COVID-19 relocaters from places such as the San Francisco area where the median monthly rent for a two-bedroom unit is $2,294.
"The national rent decline is composed of a handful of expensive cities where rents are falling rapidly (e.g., San Francisco, New York, Seattle), offset by many smaller, more-affordable cities that have actually gotten pricier over the course of the pandemic (e.g., Boise, Fresno, Tucson)," said Rob Warnock, a research associate at Apartment List.
The San Francisco, New York and Seattle markets all had average rents drop about 20% in 2020.
"In expensive cities, vacancies are on the rise because 1) some renters are leaving and 2) others are choosing not to come," he said. "While a full-blown 'urban exodus' seems unlikely, the pandemic has certainly shifted many renters' housing preferences — some are becoming homeowners, while others relocate to more affordable cities as the pandemic shuts down urban amenities and encourages living space."
Warnock predicts that widespread vaccinations could revitalize urban areas.
"But until then, expect price convergence to continue — pricey cities will get cheaper while once-affordable cities continue getting more expensive," he said.
Meanwhile, the inventory of rental units in the Tucson market is expected to get a boost this year from various complexes under construction.
There are around 1,400 units under construction at nine sites around Pima County.
Another 1,600 are in the planning stages.
Local developers HSL Properties has a few complexes going up.
HSL recently completed the 304-unit Encantada at Continental Reserve, 6101 W. Arizona Pavilions Drive, and expect to finish The Flin, a 245-unit complex at 110 S. Church Ave., this spring.
Encantada Rita Ranch, at Valencia and Nexus roads, is a 312-unit complex in 16 buildings that is expected to open this summer.
And, HSL recently broke ground on Encantada Saguaro National at Houghton and Drexel roads. The 312-unit complex will have 15 buildings.
The southeast side of town has seen explosive growth with employers such as Amazon, Tucson Medical Center, Northwest Hospital and the UA Tech Park, said Omar Mireles, president of HSL.