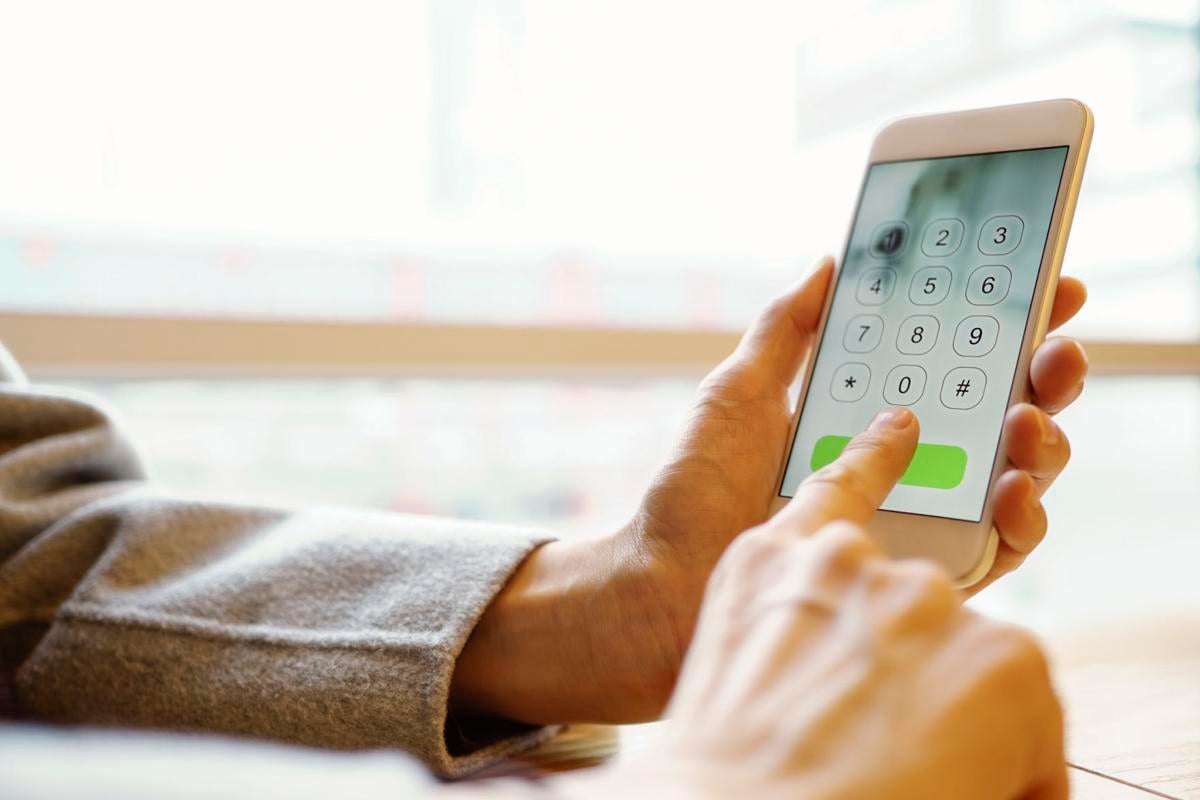 Tucson residents are among millions of Arizonans who will have to start dialing the area code along with the local seven-digit number when making phone calls this Sunday.
The change — made to accommodate a new national mental-health crisis hotline — will affect millions of phone users in area codes 520, which covers Tucson and Southern Arizona, as well as in area codes 480 in the East Valley of the Phoenix area and 928, which includes Flagstaff and much of Northern Arizona.
Phone users in the 602 area code in central Phoenix and the 623 code in the West Valley will be unaffected by the change.
All phones affected
The new dialing procedure applies to all calls, regardless of whether they are being made on a cellphone, landline, digital cable phone or a voice-over internet protocol (Voice over IP or VoIP) system.
Based on U.S. census data, the change will affect more than 2 million Arizonans, or nearly a third of the state's population. Nationally, the change will affect 90 area codes in 35 states, plus the U.S. territory Guam.
While 10-digit dialing will be a big change for affected Arizonans, phone users in New York, Los Angeles and many major U.S. cities already are required to dial 10 digits to reach local numbers, because of overlay plans that have multiple area codes in the same geographic areas.
New hotline prompts change
The move to 10-digit dialing for local calls is being required by the Federal Communications Commission to accommodate the addition of a new three-digit emergency hotline number, 988, for mental-health and suicide-prevention assistance.
Because the first three digits of some local phone numbers include 988, those area codes will be required to switch to 10-digit dialing for local numbers.
The dialing change is being made well ahead of the rollout of the new National Suicide Prevention Lifeline number, which isn't expected to be in service until mid-July 2022.
Phone carriers prepare
Meanwhile, phone carriers including local landline carrier Lumen Technologies — formerly CenturyLink — have been urging customers to begin using 10-digit dialing for local numbers since April 24, six months before the change.
Local calls made to seven-digit numbers will still go through until the final changeover on Sunday, Oct. 24, Lumen noted in mailers sent to phone customers.
On and after Sunday, you'll need to dial the area code, or you'll get a message that your call "cannot be completed as dialed," Lumen says.
Lumen doesn't expect any issues with its part in the 10-digit dialing transition, spokesman Mark Molzen said.
Updating phone systems
Beyond the inconvenience of dialing an extra three digits, phone users may also have to reprogram their wireless contact lists, call forwarding, voicemail and similar services, Lumen noted.
The move to 10-digit local dialing will also require the reprogramming of commercial phone equipment now programmed to complete calls to seven-digit local numbers, such as medical-monitoring devices, multiline business systems, fax machines and alarm systems.
Businesses also are advised to change any phone number listed on their websites, advertising or stationery to add the area code.