The crazy ex still sending you texts? Your millennials have yet to leave the nest? Mother-in-law planning an extended visit?
A new business opening in Tucson this week offers a safe space where you can smash and crash your frustrations away.
The Breaking Point, 2006 E. 14th St., lets customers throw breakables against the wall and pound furniture with a bat as a way of relieving stress, or just for fun.
"It's not so much the breaking, it is a cathartic experience," said Ian Park, who co-owns the business with his brother, Connor Franulovich.
"After the first few things you break, you let go a little bit."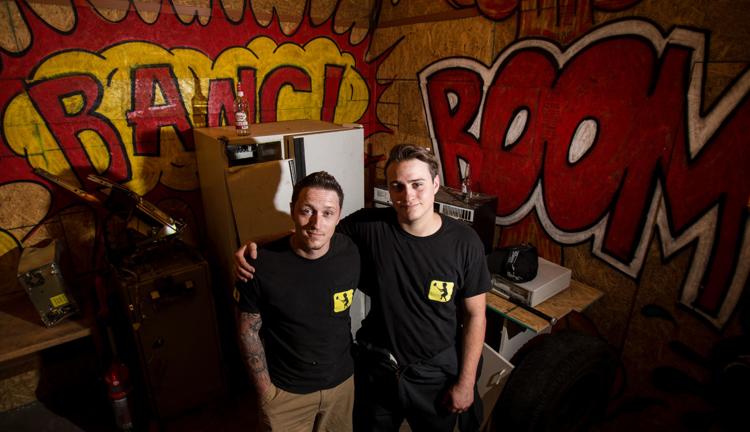 More than 100 people have tested the smashing rooms, which will open for business Friday, May 18, at noon.
The Breaking Point has two rooms and various objects for smashing, including bottles, ceramics, appliances and office furniture.
Park recommends reservations, but walk-ins will be accommodated as time allows.
This form of entertainment has grown in popularity in the past few years with rage rooms and wrecking clubs popping up around the country.
The brothers got the idea for their own venue after visiting one in Tempe.
"We thought, 'Why don't we try it in Tucson?'" Park said.
The liability was the biggest hiccup, but a legal team guided them.
Customers must sign a liability release form, wear protective eyewear and a jumpsuit. Anyone intoxicated will be turned away.
Pricing starts at $10 for 10 minutes with three items for smashing and appliances and furniture to bang on.
A $100 package provides 45 breakable items and one hour in the room.
Musical options for the breaking experience range from Beethoven to hard rock.
Several local bars and restaurants have agreed to provide empty liquor and wine bottles to The Breaking Point because all glass will be recycled by Glass King in the Phoenix area.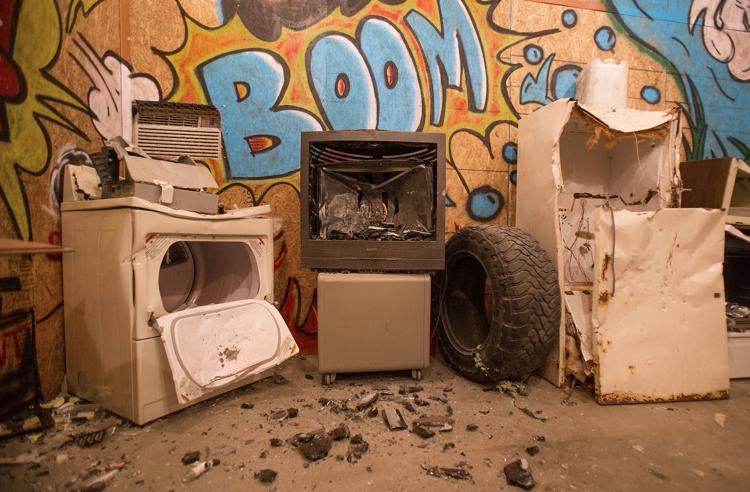 "I love watching customers leave happy and seeing them let themselves go," Park said. "This place is to have fun, and when you're in a dark place, it's good to have fun and get a natural adrenaline high."
He stressed that it's not a substitute for professional counseling.
"If someone is dealing with depression," Park said, "this would not be the place to go."
The Breaking Point's regular hours will be Wednesdays through Sundays from noon to 9 p.m. — until 10 p.m. on Fridays and Saturdays.
Customers must be at least 18 years old. Customers ages 13 to 17 must be accompanied by a parent or guardian.