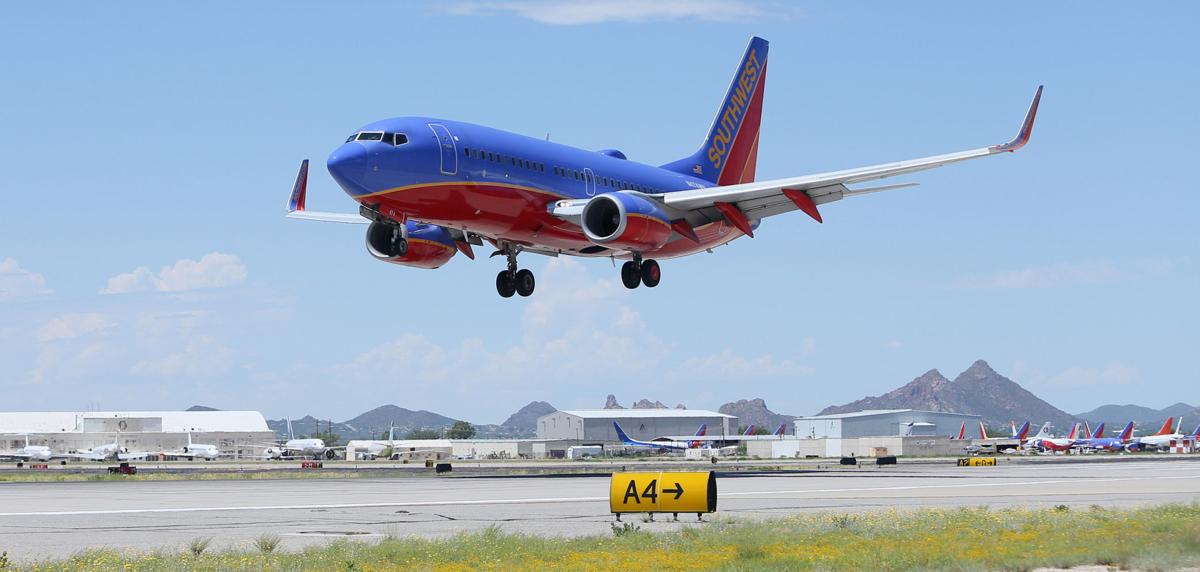 Tucson fliers will have more options to travel nonstop to San Jose, California, and other destinations this fall, as Southwest Airlines beefs up its flight schedule at Tucson International Airport.
Southwest's new nonstop flights between Tucson and San Jose are scheduled to operate Sundays through Fridays starting Nov. 4, with flights departing Tucson at 12:15 p.m. and returning at 4:25. Fares start at $94 one way.
Tucson was without nonstop service to San Jose from 2004 until last year, when Alaska Airlines began daily service to the Silicon Valley city in August.
The new Southwest flight is part of the airline's continued expansion of flights to and from Norman Y. Mineta San Jose International Airport, TIA noted.
By the end of November, the Dallas-based airline says it will have up to 99 departures a day from San Jose to 24 destinations.
Southwest is also is adding another nonstop flight to and from Las Vegas effective Nov. 4, bringing the total to four daily round trips, the airport said.
And Southwest plans to resume weekly nonstops from Tucson to Oakland, California, on Oct. 7.
The new flights were included in the Southwest's latest schedule release, which runs through Jan. 6 and includes the Thanksgiving and year-end holiday seasons.