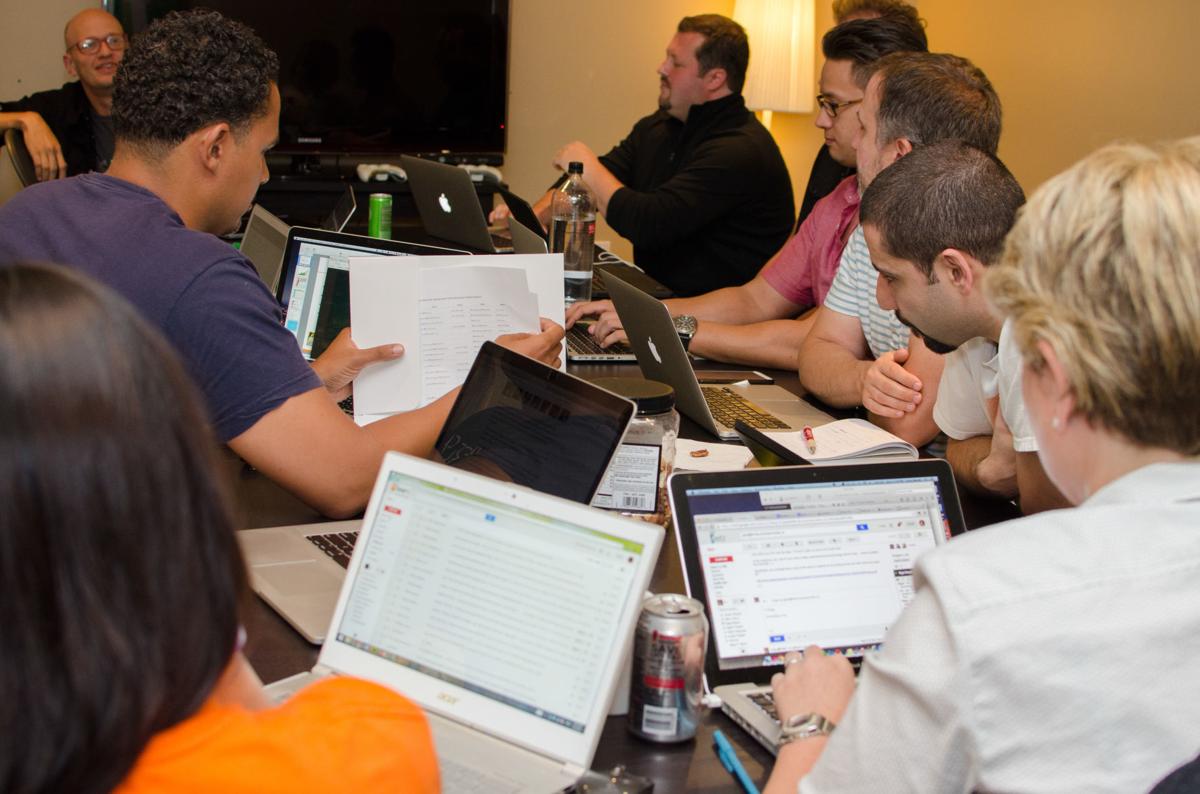 The Founder Institute, a Silicon Valley-based business startup launch program, has set up a new chapter in Tucson.
The local Founder Institute chapter aims to run two of its four-month semesters per year and launch more than 20 "meaningful and enduring" technology companies per year in Tucson, the group said.
Tucson Founder Institute is led by co-directors Justin Williams, founder and former head of Startup Tucson; Tony Ford, a business development and digital business strategist and co-founder and former executive at Artfire.com; Ashley Tsosie-Mahieu, a University of Arizona doctoral student; and local tech entrepreneur Aaron Gopp.
Based in Palo Alto, California, Founder Institute has chapters in more than 180 cities in 60 countries and has helped launch more than 3,300 companies since its inception in 2009. Graduate companies include fast-growing startups Udemy, Realty Mogul, Travelcar, Goplaceit and Appota.
The Founder Institute offers a fee-based, step-by-step program to provide structure, mentor support, and a global network of entrepreneurs needed to start a successful company.
Graduating companies contribute 4 percent of their equity to Founder Institute that is shared when a company is sold or goes public, with proceeds shared among the chapter's graduates, mentors and directors.
The part-time program is open to entrepreneurs while they continue to work other jobs, and the Tucson chapter will offer tracks for both early, idea-stage companies and more advanced company founders.
The Tucson chapter says it has lined up more than a dozen local executives as mentors, including Jane Poynter and Taber MacCallum of World View Enterprises, Ryan George of Simpleview, Larry Mehren of Accelerate Diagnostics and Mara Aspinall, CEO of Health Catalysts and former president of Ventana Medical Systems.
Interested entrepreneurs can apply to the Tucson Founder Institute at tucne.ws/fitucson.
The Tucson chapter also is hosting a series of free startup events for the general public, where attendees can learn how to build a company and learn more about the program. Find a full list of events at fi.co/events.