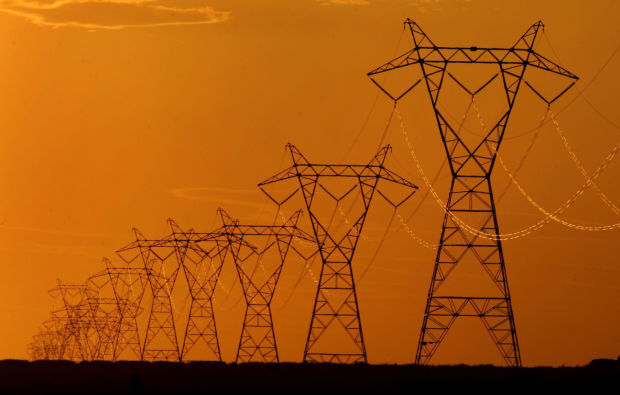 The Arizona Corporation Commission could vote next month on a step toward allowing some electric customers to choose competitive power providers.
At the end of a daylong open meeting on Wednesday, the five-member commission voted unanimously to hold a workshop to discuss a move to retail electric competition on Dec. 3, and to consider and possibly vote on a limited pilot program at its monthly open meeting on Dec. 17.
Seventeen states have some form of retail electric competition, which has been backed by large power users and opposed by some consumer groups because of issues including misleading sales tactics.
The Corporation Commission adopted rules to make retail power markets competitive in 1999 but dropped the effort after a state appellate court found the rules unconstitutional.
In a competitive retail electric market, rates are restructured to separate energy generation and delivery charges, local utilities deliver the power and rates for energy are deregulated.
The commission revisited the issue again in 2013 but backed off after getting legal advice that a constitutional amendment would be needed.
The subject of retail competition was added in August to an ongoing proceeding on the commission's proposed energy-modernization plan, which focuses mainly on further developing renewable energy, at the request of Corporation Commission members Bob Burns, Boyd Dunn and Justin Olson.
On Wednesday, Commission Chairman Tom Forese appointed Burns and Olson to co-chair the competition workshop. He said he'd like to see proposals for a competitive plan similar to a pilot program approved for Arizona Public Service Co.'s rate case in 2012 and extended and revised in its 2017 rate settlement.
That program, known as Alternative Generation X or AGX program, allows APS' largest customers to buy up to a total of 200 megawatts of energy from competitive suppliers via a wholesale "buy-through" mechanism billed through the utility.
"I'd like to see something that would be similar in size but would be open to all of the electric utilities that we regulate in the state, but would specifically be available for smaller users," said Forese, who later clarified that electric cooperatives should be exempt. "I feel like a policy similar to this would allow us to do something sooner, as the actual implementation of electric competition realistically is somewhere down the line."
Retail electric competition has been pushed mainly by competitive power suppliers and large power users, including Asarco, Intel, Honeywell, Freeport McMoRan and Walmart.
Utilities including APS and some consumer advocates have opposed opening up Arizona's retail power markets, arguing that the risks including rate volatility and misleading marketing outweighing the potential for lower bills.
Seventeen states have some form of retail electric competition and 13, plus the District of Columbia, allow or require residential customers to choose their power suppliers, according to the U.S. Department of Energy.
Studies have found that retail electric competition has slowed the growth in electric bills in some states. But it has been more popular with commercial and industrial customers, who stand to reap more cost benefits than residential customers.
A study issued by the Energy Department on Thursday found that the number of customers participating in retail energy-choice programs peaked at 13 percent of total residential customers in 2014 and dropped to 12 percent in 2016 before rising again last year.
The business news you need
With a weekly newsletter looking back at local history.