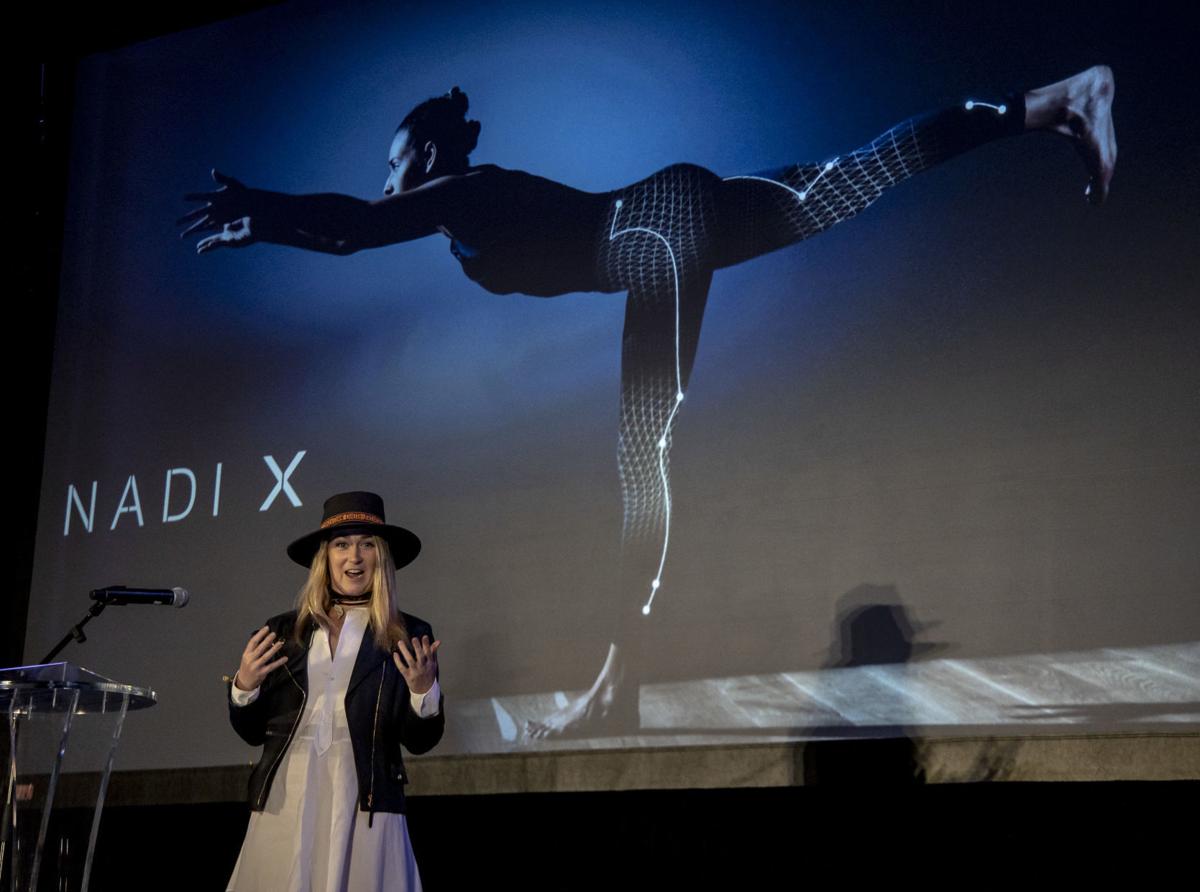 Major retailers will keep shuttering brick-and-mortar stores as they strive to balance online and in-store sales, former Macy's CEO Terry Lundgren said Thursday at the University of Arizona's annual Global Retailing conference.
The store closures, including recent cuts at Macy's, are necessary as the industry "resets" itself and copes with growing e-commerce competition, ongoing digital transformation and changing demographics, said Lundgren, a UA alumnus and namesake of the UA's Center for Retailing.
"It's going to be a long time before we say we don't want any physical stores, but there are too many," said Lundgren, noting that the U.S. has by far the highest square footage of retail space per person than any nation.
Though e-commerce has taken some business away from traditional stores, online sales still are a fraction of overall sales, and many retailers are offering in-store pickup or store delivery.
Lundgren said Macy's is the fourth-largest online retailer, and seven of the top 10 started as brick-and-mortar stores, though altogether they have a fraction of top-ranked Amazon's market share.
"The large, large, large majority of what we buy is still located in a physical store," Lundgren told a conference crowd of about 300.
Lundgren compared the current digital sales transformation to historic "disruptions" that challenged retailers in the past, including the bursting of the "dot-com bubble" in the late 1990s and early 2000s, and the social and economic fallout of the Sept. 11 terrorist attacks in 2001 and the financial crisis of 2008-2009.
The last few years have marked an "era of imbalance" in the retail industry as companies have faced supply and demand shifts, as well as changing consumer demographics, he said.
To reboot their business models, Macy's and other major traditional retailers are shedding stores and adopting new, hybrid sales strategies, Lundgren said.
Besides closing stores, retailers are "re-imagining stores" by fine-tuning locations, launching new store concepts, acquiring emerging retailers and developing new online and mobile sales technology, he said.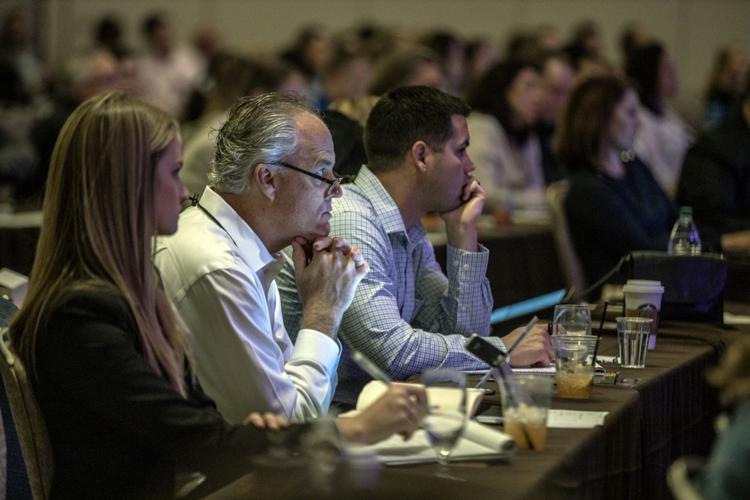 MILLENNIAL MARKET
Much of that has as much to do with attracting the millennial generation — which tends to shop more online, dress less formally and shop at "off-price" retailers.
Lundgren cited Macy's moves to open its Backstage discount outlet stores in its traditional stores and its 2015 acquisition of Bluemercury beauty stores.
Retailers are still trying to understand millennials, who among other things are spending $150 to $300 a month on smartphones and internet streaming services.
"That's a huge part of what they spend that isn't going to buy shirts and ties that my generation bought when we were their age," said Lundgren, who graduated from the UA in 1975.
Millennials also are more apt to bring social consciousness to their buying decisions, often asking retailers what they are doing to help the environment and promote sustainability, he added.
CHANGING DIRECTIONS, TECHNOLOGY
Walmart President and CEO Doug McMillon told conference attendees the retail giant is embracing both e-commerce as well as digital service and productivity technologies to stay on top of a fast-changing marketplace.
McMillon said the company is expanding its e-commerce brand offerings, along with its store pickup service and grocery-delivery services.
The company has even been testing a service in which a Walmart worker will deliver your groceries and stock them in your fridge and pantry when you're not home.
Following the people-focused philosophy of late founder Sam Walton, McMillon said, Walmart has boosted its entry-level wages and opened 200 training academies to teach front-line supervisors and managers employee coaching and retention skills.
The company also is training workers in new store technologies, such as automated loaders that unload and sort stock as it arrives and robotic stock scanners that can communicate with other devices, like automated floor cleaners.
"We need them to learn new tasks, in new ways," he said. "They're pumped because they're no longer doing something they don't enjoy, and now they can do something else."
He also cited Walmart's acquisition last year of Flipkart, India's leading e-commerce platform, which will help it refine its online business while shoring up its global online presence.
McMillon said Walmart's focus on people and its strong position as a neighborhood grocer — with stores within 10 miles of 90 percent of the U.S. population — will help it navigate the digital transformation.
"We've got an advantage as it relates to groceries and people, and we're going to make the most of it."
The UA Global Retailing Conference, which was sold out, continues Friday. Former supermodel and fashion entrepreneur Kathy Ireland is giving the closing keynote address.
Contact senior reporter David Wichner at dwichner@tucson.com or 573-4181. On Twitter: @dwichner
The business news you need
With a weekly newsletter looking back at local history.