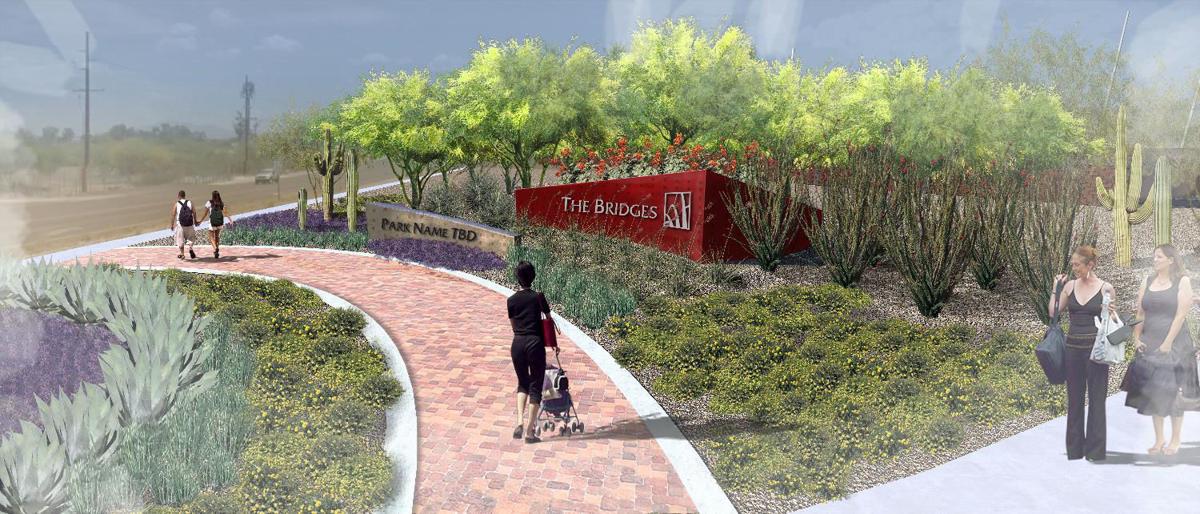 Tucson Electric Power Co. wants to build a new, high-voltage transmission line from its H. Wilson Sundt Generating Station on East Irvington Road to a new substation at the southeast corner of South Kino Parkway and East 36th Street.
The project will boost electric reliability for customers and help meet growing energy needs in the immediate area, which is adjacent to the UA Tech Park at The Bridges, TEP said.
TEP has not yet identified any specific routes for the proposed power line, TEP spokesman Joe Barrios said.
The utility is seeking public comments at a Jan. 24 meeting and plans to file for approval by the Arizona Corporation Commission this spring.
The proposed new, 138-kilovolt power line will extend about 4 miles from the Sundt power plant to the proposed Kino Substation, which would occupy about 3.5 acres at the southeast corner of South Kino Parkway and East 36th Street.
If the plan is approved, TEP would provide Pima County with funding to build and maintain a "passive open space park" on about 10 acres surrounding the substation to the south, according to TEP. A city design review committee has recommended approval of the substation and park.
The project is the first of several system improvements designed to provide additional transmission capacity in central Tucson, TEP said.
The need for system upgrades in the South Kino Parkway area was first identified and added to the utility's 10-year plan in 2007, and TEP says the new equipment is needed by 2021.
The Bridges is largely empty besides a retail cluster at its south end, after an initial plan to create a biotech business park failed.
But local officials recently announced that insurance giant Geico plans to build a 200,000-square-foot building at The Bridges by 2020 as part of a plan to add 700 jobs to its customer-service workforce of more than 2,000 here.
Initial site planning for the substation started in 2016 and an initial study of the powerline route began last fall. Two stakeholder workshops were held last year and an initial public-comment meeting was held in August.
More recently, TEP presented information on the project at a meeting of the South Park Neighborhood Association in early January.
TEP says construction of the new 138-kV substation may allow the utility to retire two or three smaller substations in the area. The area currently is served by 46-kV lines along South Country Club Road and East 36th Street and a 46-kV substation at the northeast corner of those two roads, according to a TEP presentation to stakeholders.
To proceed with the project, TEP must get a certificate of environmental compatibility from the Arizona Power Plant and Transmission Line Siting Committee and win final approval from the Corporation Commission.