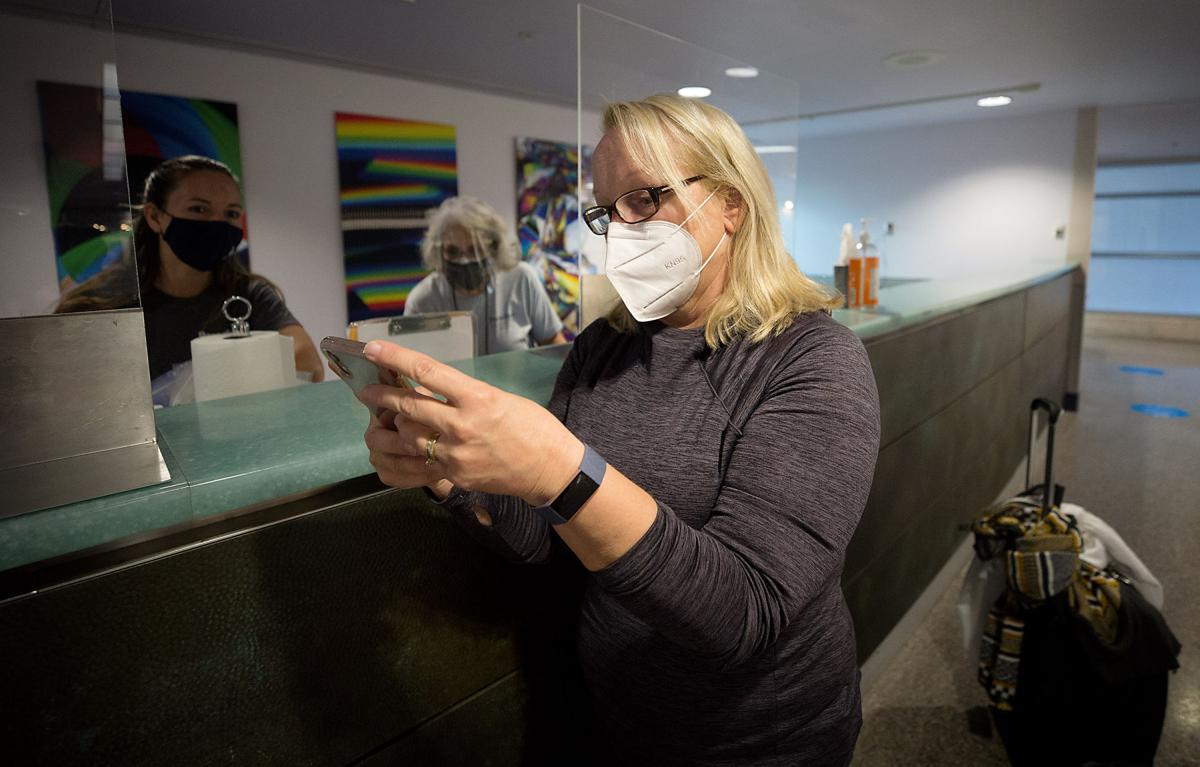 Arizonans who normally drive, fly or hop a bus or train to visit family over the Thanksgiving holiday will be staying home in droves, thanks to the raging COVID-19 pandemic.
Based on forecast models in mid-October, AAA initially projected that, nationwide, travel over the Thanksgiving holiday would fall 10%, to 50 million from 55 million.
But AAA said it expects the number of holiday travelers — people taking trips of 50 miles or more during the holiday period — to be even lower, as Americans respond to the worsening pandemic.
As COVID-19 infections spiked nationwide, the Centers for Disease Control and Prevention this week issued a warning advising Americans to avoid traveling over the Thanksgiving holiday altogether for safety's sake.
Nationally, AAA expects a 47.5% drop in holiday air travelers, a 4.3% decline in auto travelers and a 76.2% drop in train, bus or cruise-ship travelers.
Prior to the CDC warning, AAA projected a 7.8% drop in Arizonans taking trips over the holiday period, to about 995,500 travelers.
The number of Arizonans traveling by air was projected to be down 48%, and bus, train or cruise-ship travelers were expected to be down nearly 76%, but auto travelers were forecast to be up slightly.
Arizonans have taken a wait-and-see approach to holiday travel amid the pandemic and most planned to travel by car to give them more flexibility, AAA Arizona spokesman Aldo Vazquez said.
LESS DRIVING MEANS CHEAP GAS
Those who decide to hit the road for Thanksgiving will find cheaper gas prices, as demand for fuel remains low because of the pandemic.
On average, gas prices nationally are nearly 50 cents cheaper than this time last year, with October averages the lowest in more than 15 years.
At $2.23 per gallon of regular gas on Friday, Arizona's statewide average gas price is down more than 70 cents from last year, according to AAA.
HOLIDAY AIR TRAVEL PLUMMETS
AAA projects that Thanksgiving air travel volume nationwide will be down by nearly half of prior years – to 2.4 million travelers — the largest one-year decrease on record. AAA notes holiday airfares are the lowest in three years.
Tucson International Airport, which like other airports saw many routes suspended due to the pandemic, will see a commensurate drop in traffic.
The Tucson Airport Authority estimates that from Saturday, Nov. 21, through Monday, Nov. 30, 65,500 to 79,500 passengers will go through TIA, which is 40% to 52% of last year's traffic.
On the day before Thanksgiving, typically one of the busiest travel days, TIA has 76 scheduled flights, down about 40% from 112 flights last year, the airport said.
TIA does have one new nonstop route it didn't have last year — Southwest Airlines recently began flying nonstop to Houston's Hobby Airport, Sundays through Fridays.
FREE COVID-19 TESTING AT TIA
On Friday, Nov. 20, TIA began offering free onsite COVID-19 testing in partnership with the Pima County Health Department. Phoenix Sky Harbor International Airport and Phoenix-Mesa Gateway Airport are offering similar testing.
The TIA testing center is located in the baggage claim area near baggage carousel No. 5. Testing is offered from 11 a.m. to 6 p.m. Friday through Monday.
The site is aimed at providing early testing to travelers arriving at the airport. Arriving passengers can schedule appointments at the airport using their mobile devices, with the help of QR codes posted throughout the terminal, or they can schedule before they fly through a link on TIA's website,
.
Some walk-up testing may be available, but travelers are urged to make appointments.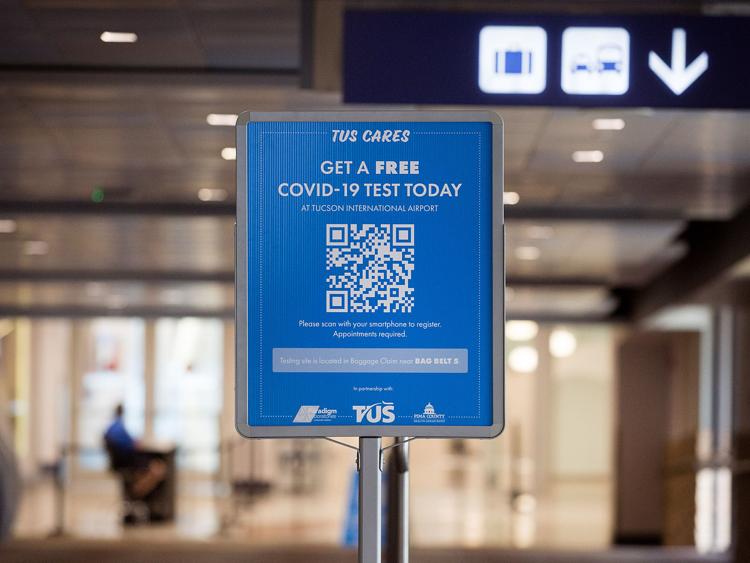 Though the new airport site is free and open to anyone, its main goal is to provide fast and convenient testing to those who travel through and work at TIA, the airport said.
The testing is being conducted by Paradigm Laboratories; results will be available in 72 hours or less and can be accessed through Paradigm's online portal.
MASK UP
Like most airports, TIA is requiring everyone entering the terminal to wear a face covering over their nose and mouth, in addition to social distancing.
All major commercial airlines are requiring passengers to wear masks in airport areas and aboard flights, except to briefly remove them to eat or drink. Most major airlines have eliminated any medical exemptions to the rule, and some are cracking down on the types of face coverings allowed.
KNOW BEFORE YOU GO
Plan ahead. Check with state and local authorities where you are, along your route and at your planned destination to learn about restrictions, and follow public-health guidance on using masks, physically distancing and regular hand washing to lower your risk of contracting COVID-19.
Verify before you go. If you're staying at a hotel, call ahead to ask about protocols and safety requirements.
Check local restrictions. AAA has an interactive online COVID-19 travel restrictions map at tucne.ws/1g4x with the latest state and local travel restrictions.
The business news you need
With a weekly newsletter looking back at local history.