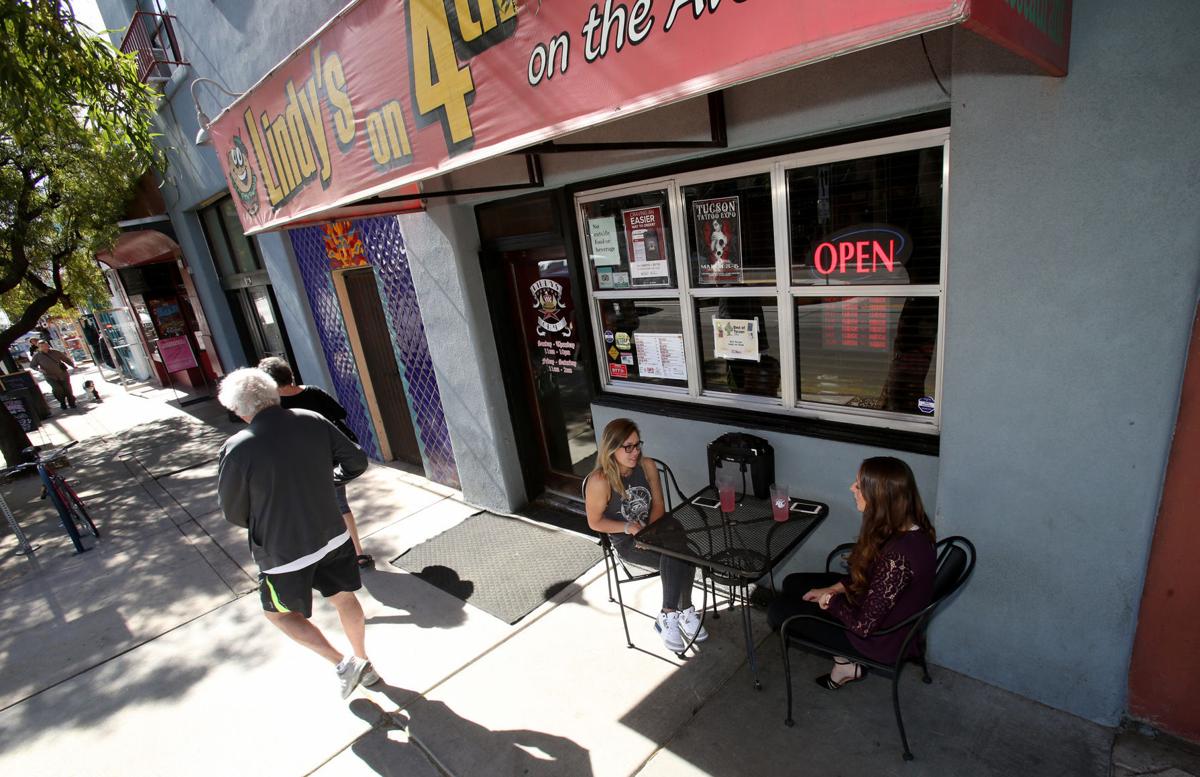 Micah Blatt was being hush-hush Tuesday afternoon about the menu at his North Fourth Avenue restaurant The Drunken Chicken.
He wants to wait until he and partner, Ben Sattler, open the doors at 429 N. Fourth Ave. — former home of Maya Quetzal Guatemalan restaurant — before he'll reveal the menu. But he did give us a few tasty hints: Tucson craft beer, fluffy waffles and fried chicken.
Oh, and one of those fowl choices will wear a beer batter.
That's the inside joke of the name, The Drunken Chicken, said Blatt, who owns Mr. Head's Art Gallery and Bar down the avenue at 513 N. Fourth.
"It's catchy, and with any good business you want a good name," he said.
One thing Blatt was quick to let slip: Everything coming out of the kitchen will be made from scratch and the chicken will be antibiotic-free. The focus of the streamlined menu will be on quality, fresh ingredients, he said.
Barring any last-minute hiccups, Blatt and Sattler plan to open The Drunken Chicken at 10 a.m. on Tuesday, Aug. 8.
Restaurant hours will be 10 a.m. to 10 p.m. Sundays through Thursdays, and 10 a.m. to 2:30 a.m. Fridays and Saturdays.
"We're really trying to do a little more late-night food on Fourth Avenue," said Blatt, vice president of the Fourth Avenue Merchants Association board who said he has spoken with other restaurateurs in the area about creating a late-night dining district.
"We're trying to create a nice little hub for late-night food, a nice little late-night pocket," he said, one that could include Lindy Reilly's new venture at 431 N. Fourth Ave., the original location of Lindy's On Fourth. Lindy's moved across the street to 500 N. Fourth Ave. in the spring.
Reilly on Tuesday said work is underway to spruce up the old location, including painting the building where he fine-tuned his burger-dominated menu for more than a decade. But he has yet to decide on a concept for the space.
No, he's not opening another burger joint, he said. But he wants to follow the ideals of Lindy's on Fourth — comfort food at reasonable prices.
"I love burritos and breakfast and all kinds of things like that, so we may want to do another comfort-food thing," he said. "I really just like mixing and playing with different flavors. I can look at two things and say, why can't they just be on one sandwich instead of two sandwiches?"
Reilly said he hoped to finalize a concept this week and plans to be open for business by month's end.
As the avenue gains two restaurants, it has lost one: US Fries at 340 N. Fourth Ave. closed over the weekend. The poutine restaurant, opened by Tom Jones of Calgary, Alberta, in summer 2014, missed its third anniversary by two weeks.