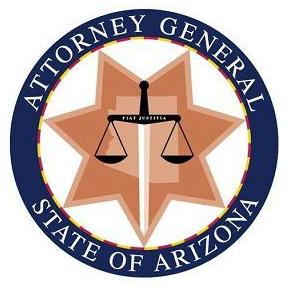 Consumers who bought tickets on Ticketmaster to Arizona live events that were called off due to the COVID-19 pandemic could get more than $71 million in refunds, under a settlement with the state Attorney General's Office.
Ticketmaster has authorized $71,030,000 in consumer refunds for 650 Arizona events that were canceled, postponed or rescheduled because of COVID-19, under a consent agreement Attorney General Mark Brnovich announced.
At this point, every customer who purchased tickets for an Arizona event on Ticketmaster.com should have received an option to obtain a full refund for the event if it was called off due to COVID-19, the attorney general said.
Arizona ticket holders who purchased tickets prior to March 14 and who have not received an email from Ticketmaster offering a refund for a canceled, postponed or rescheduled event in Arizona, are encouraged to file a consumer complaint with the attorney general at www.azag.gov/complaints/consumer.
Consumers may also file complaints by phone, in Tucson at 1-520-628-6648, in Phoenix at 1-602-542-5763, or outside the metro areas at 1-800-352-8431.
The attorney general had alleged that up until March 13, Ticketmaster's online "Frequently Asked Questions" section promised the company would automatically make refunds available for canceled, postponed or rescheduled events within 7 to 10 business days.
But as of March 14, Ticketmaster's website was updated to provide that it would only issue refunds automatically for canceled events and allowed event organizers to set refund limitations on postponed or rescheduled events.
In April, the attorney general sent a letter to Ticketmaster expressing concerns over Ticketmaster's change to the company's refund representations.
Under the consent agreement, which is still subject to court approval, Ticketmaster agrees to clearly and conspicuously disclose its purchase policy and material facts about its refund policies for canceled, postponed or rescheduled events before consumers purchase their tickets.