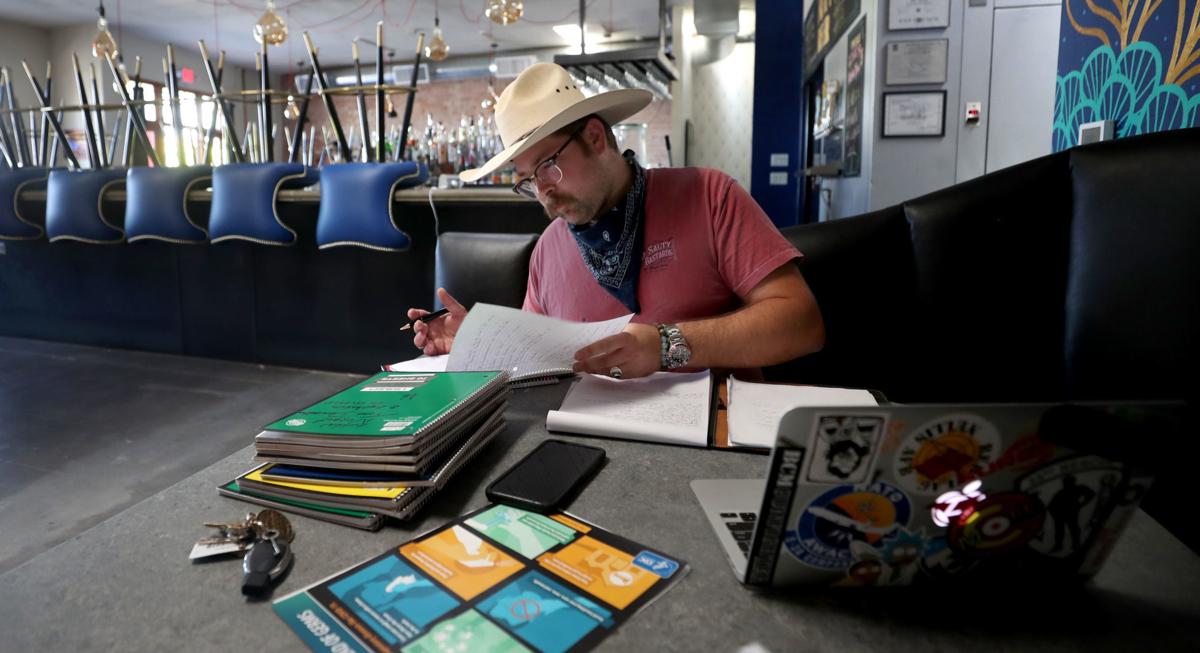 A draft of a county memo outlining safety guidelines for restaurants reopening next week has led to confusion among some bar owners about whether they can also reopen on Monday.
Gov. Doug Ducey also muddied the waters, some say, when he included sports bars that serve food among those eligible to reopen May 11.
"There's so many variables these days, a ton of wrong answers and not many clear 'right' ones," said Sean Humphrey, who owns John Henry's bar at 117 N. Sixth Ave. "Restaurants are our siblings in this world. We want the same choices and opportunities, nothing more or less."
The memo Tuesday from County Administrator Chuck Huckelberry was addressed to members of the county's Restaurant and Bar Subcommittee of the Pima County Back to Business Taskforce, a group of 25 business leaders including restaurant operators. Humphrey, the lone bar owner on the committee, shared the document with fellow bar owners to keep them informed.
Huckelberry in the memo included bars in his introduction, saying that Ducey "is authorizing the reopening of restaurants and bars as of May 11, 2020."
Francisco Garcia, the deputy county administrator and county's chief medical officer, said the memo was not meant as a green light for bars to reopen.
"Just to be clear, we started this process before the governor had said anything," Garcia, who staffed the advisory committee, said on Wednesday.
Huckelberry's memo was meant as a planning tool for the eventual reopening of both restaurants and bars, Garcia said.
"Many bars also serve food, and we thought that the guidance we were providing and developing … was important to share," he said. "It doesn't mean that bars per se will be operating in the same way."
Ducey on Monday announced that restaurants can reopen their dining rooms with some restrictions, including limiting the number of diners. The governor during a press conference in Phoenix made clear that bars were not part of the immediate plan, with the exception of those that also serve food such as sports bars.
Which has led to some of the confusion, Humphrey said.
"This is where we are getting conflicting issues. How can a restaurant with a bar inside it be safer?" he said.
"The issue is bar seating," Garcia said. "There is no way to social distance from the bartender to the customer sitting at the bar. That is specifically why I believe they were not included. The distance between the face of the bartender and the customer at the bar can only be increased so much."
Garcia added that "at some point I do think the governor will lift that restriction, and we want to foster some creative ideas."
The Royal Room at 450 N. Sixth Ave., has a small kitchen and serves a limited menu of sandwiches, pasta salad, chips and snacks. That qualifies the neighborhood bar as a restaurant under Ducey's order.
But owner Ian Stupar said he's in no rush to capitalize on the loophole. He plans to wait and see how other similar bars do before reopening.
"We're kind of hoping for a little more parameters," he said. "I think with all of this, we're already seeing people not wearing masks and not maintaining proper social distancing. … We just kind of want to wait and see what is going to be appropriate and what is going to be the right thing to do."
Ducey's order listed guidelines including limiting parties to no more than 10, reducing dining room occupancies and encouraging restaurant staff members to wear masks.
The county task force takes those recommendations a bit further, requiring servers wear cloth masks, limiting capacity to 50% , eliminating self-serve stations for condiments and food and implementing touchless payment methods.
Humphrey said he has no plans to reopen until "we have a green positive light to start with."
"I am not going to break the law," he said, adding that he wants to see bars have the same consideration as restaurants "so that we are all on the same playing field."
Photos for April 23: Tucson gets by during Coronavirus Pandemic
Tucson, coronavirus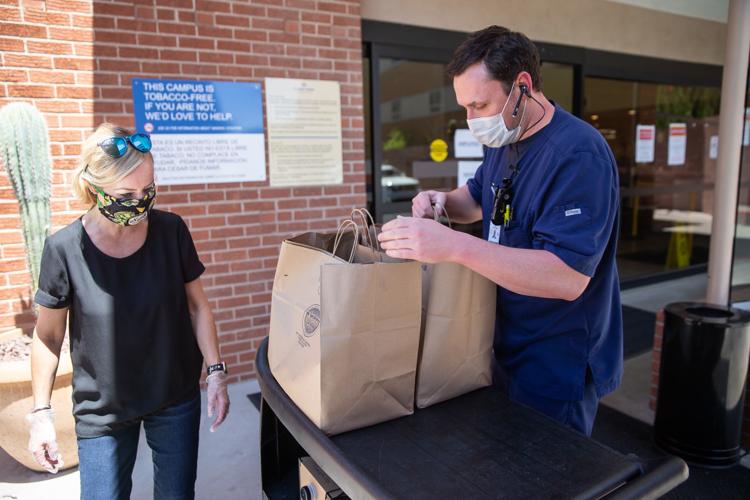 Tucson, coronavirus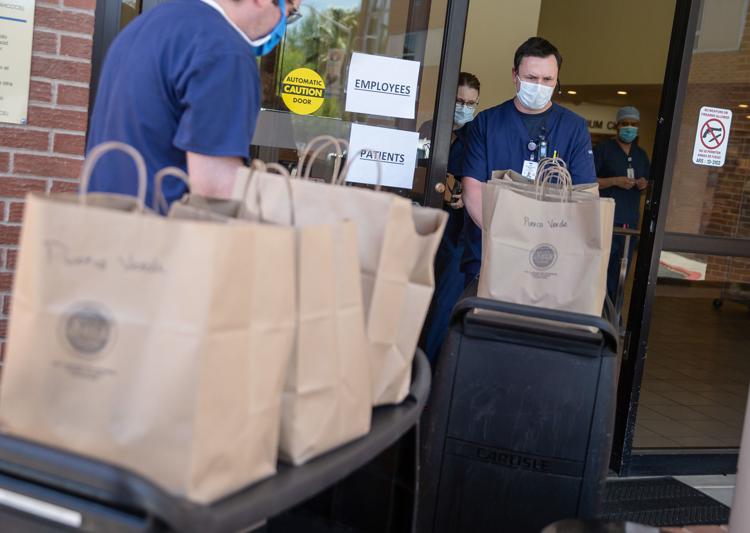 Tucson, coronavirus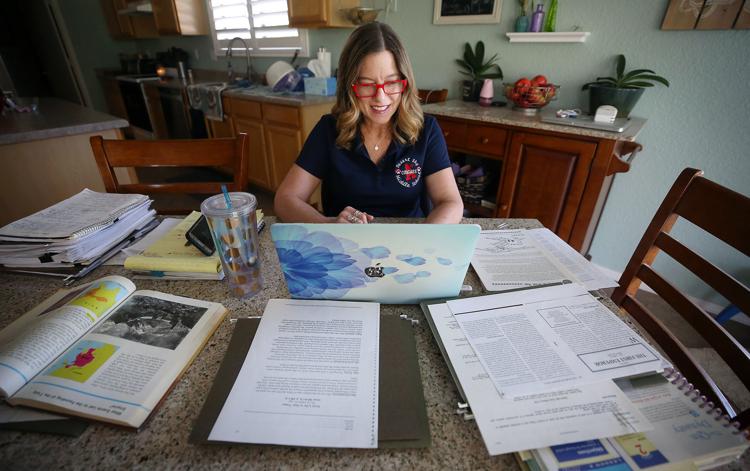 Tucson, coronavirus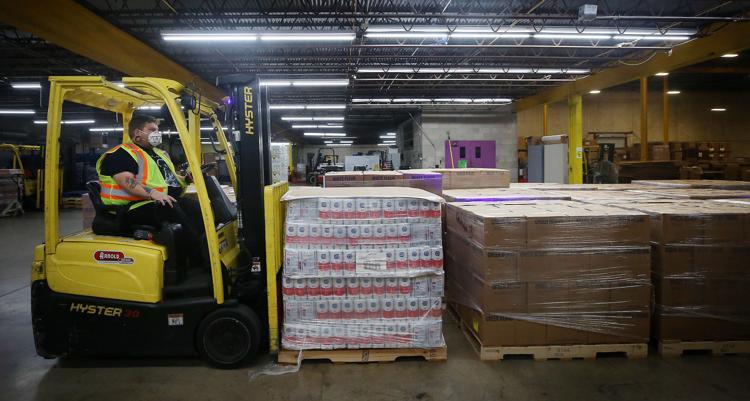 Tucson, coronavirus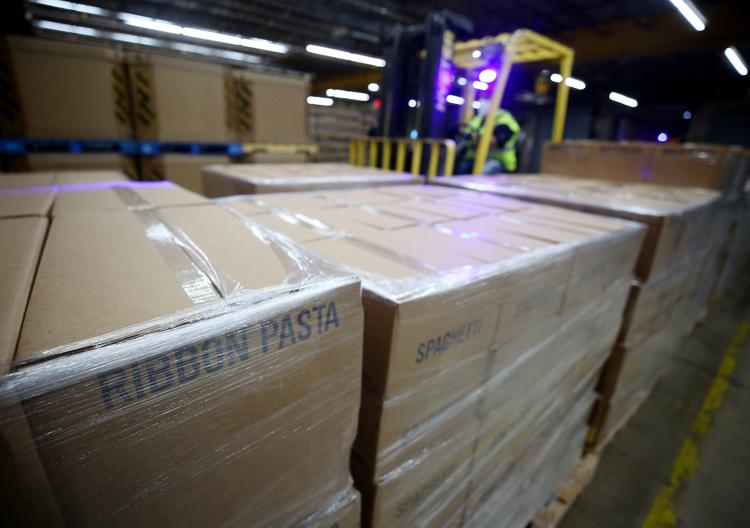 Tucson, coronavirus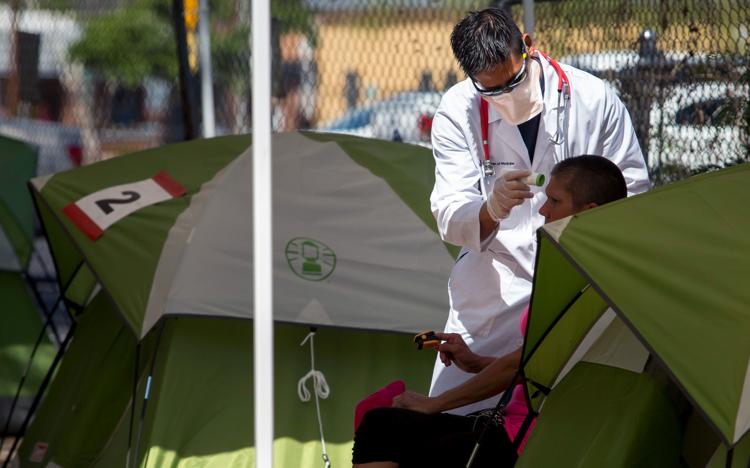 Tucson, coronavirus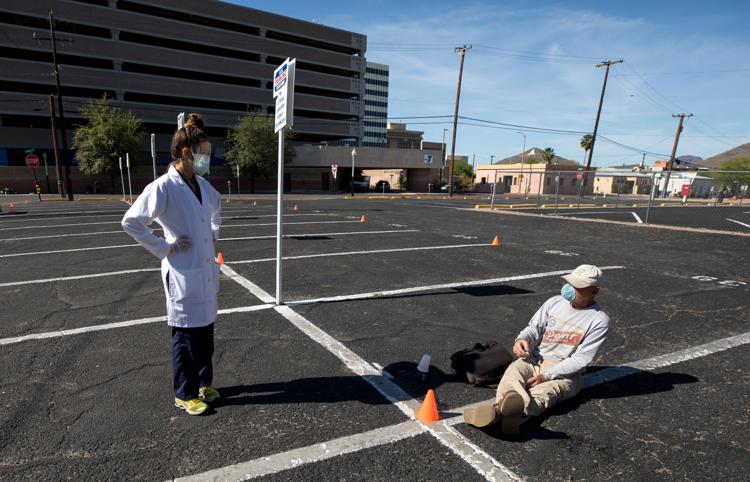 Tucson, coronavirus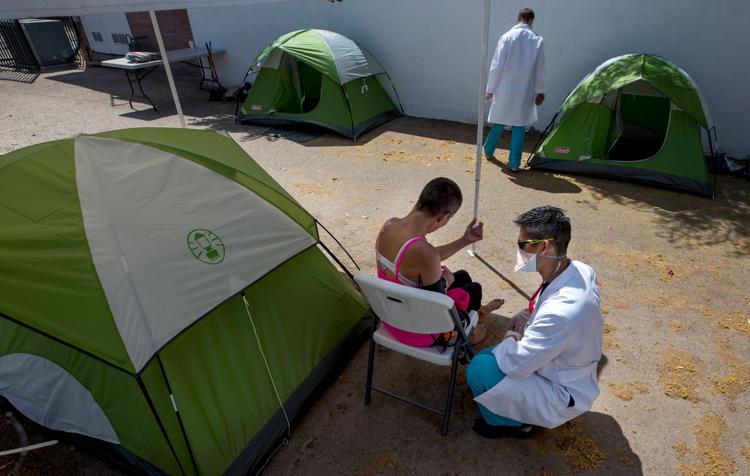 Tucson, coronavirus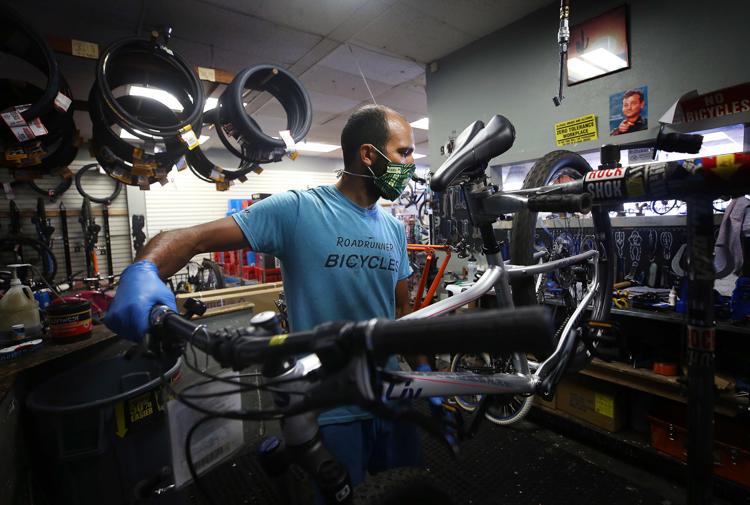 Tucson, coronavirus
Tucson, coronavirus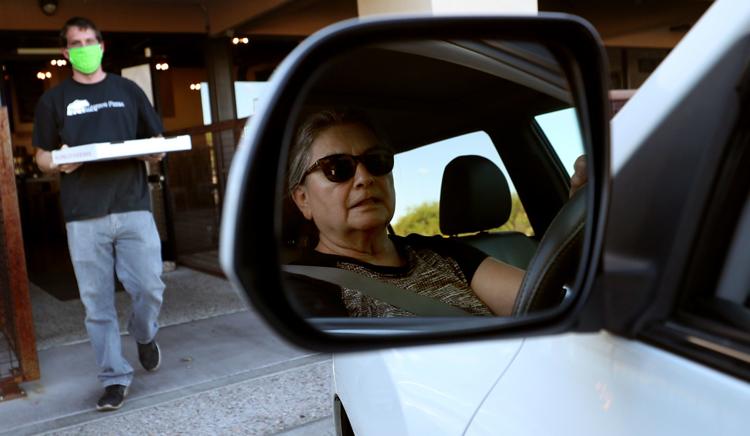 Tucson, coronavirus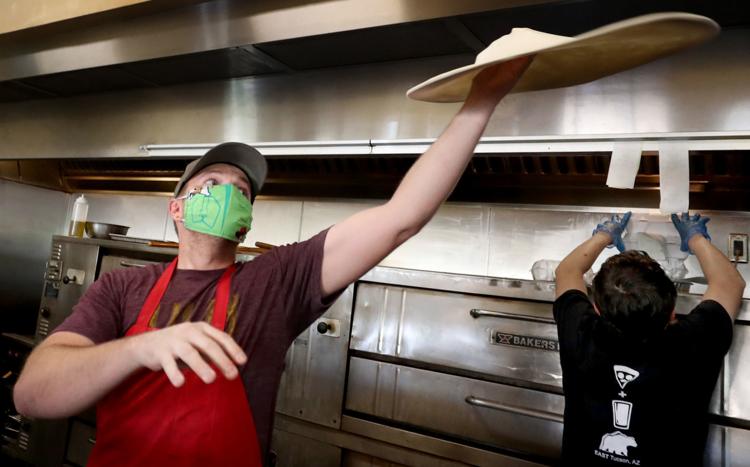 Tucson, coronavirus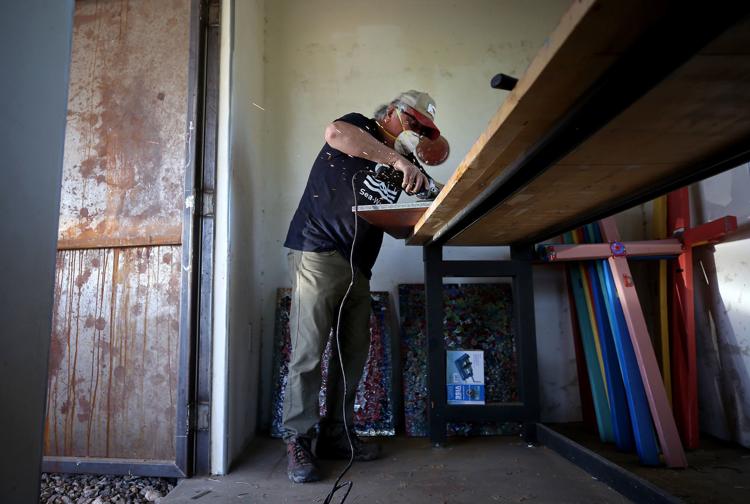 Tucson, coronavirus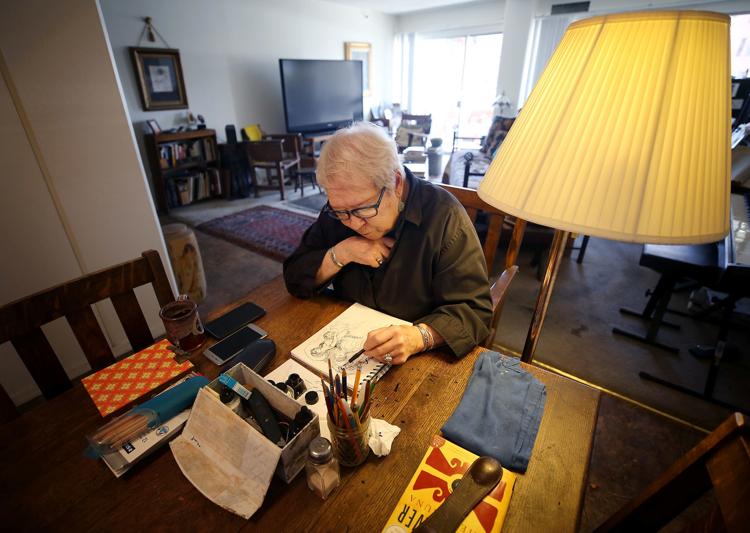 Contact reporter Cathalena E. Burch at cburch@tucson.com or 573-4642. On Twitter @Starburch.