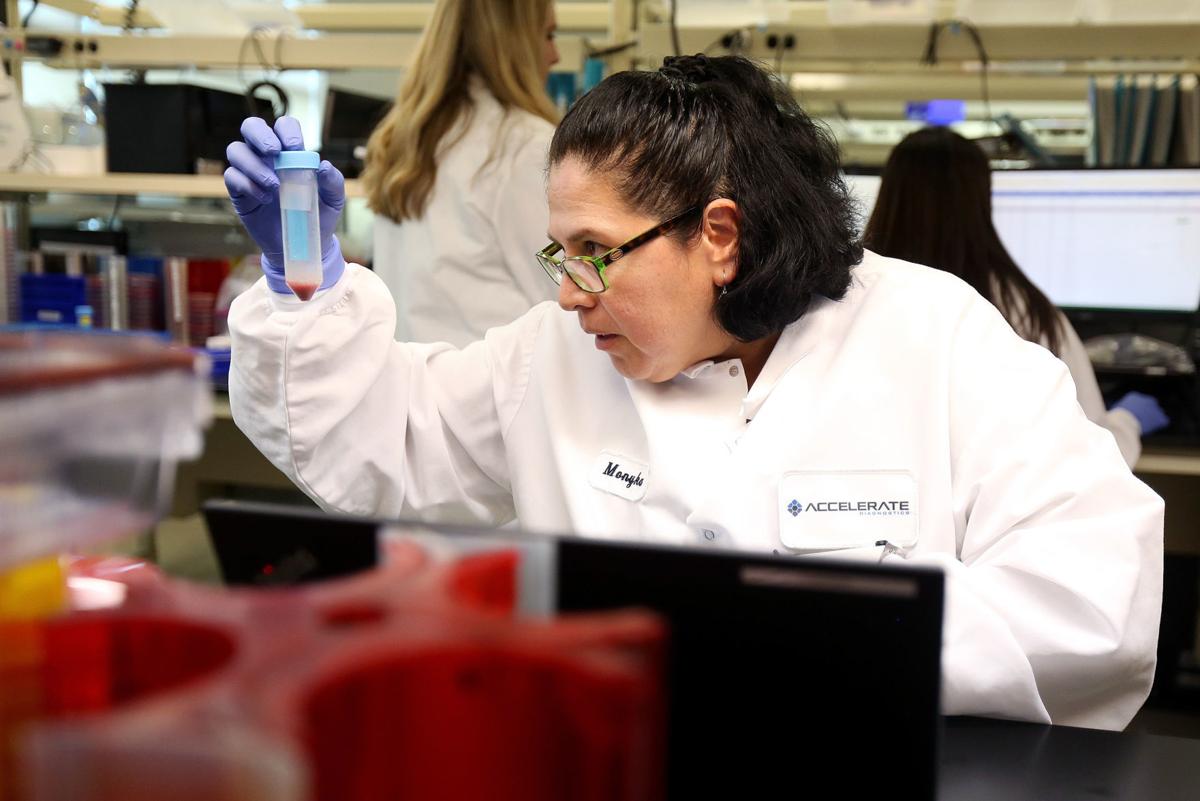 Tucson-based Accelerate Diagnostics Inc. on Thursday posted a smaller first-quarter loss, but its revenue fell below Wall Street expectations.
The company, which makes an automated system to rapidly detect and identify blood-borne pathogens, reported a first-quarter net loss of $21.7 million, or 40 cents per share, including $3.5 million in non-cash compensation expenses.
Net sales revenue rose to $1.8 million from $801,000 in the first quarter of 2018.
The net loss was lower than the average 43-cent loss per share analysts had expected, but revenues fell short of the average $2.1 million forecast by analysts tracked by Zacks Investment Service.
The increase in revenue was driven by sales of consumable test kits for its instruments, and the company contracted to place 75 instruments in the first quarter compared with 11 in first-quarter 2018, the company said.
Before the earnings release Thursday afternoon, Accelerate stock closed at $19.77, down 23 cents or about 1%, in trading on the Nasdaq Stock Market.
The company's shares have traded between a low of $10.23 and a high of $24.75 in the past year and are up about 66% since the beginning of 2019.