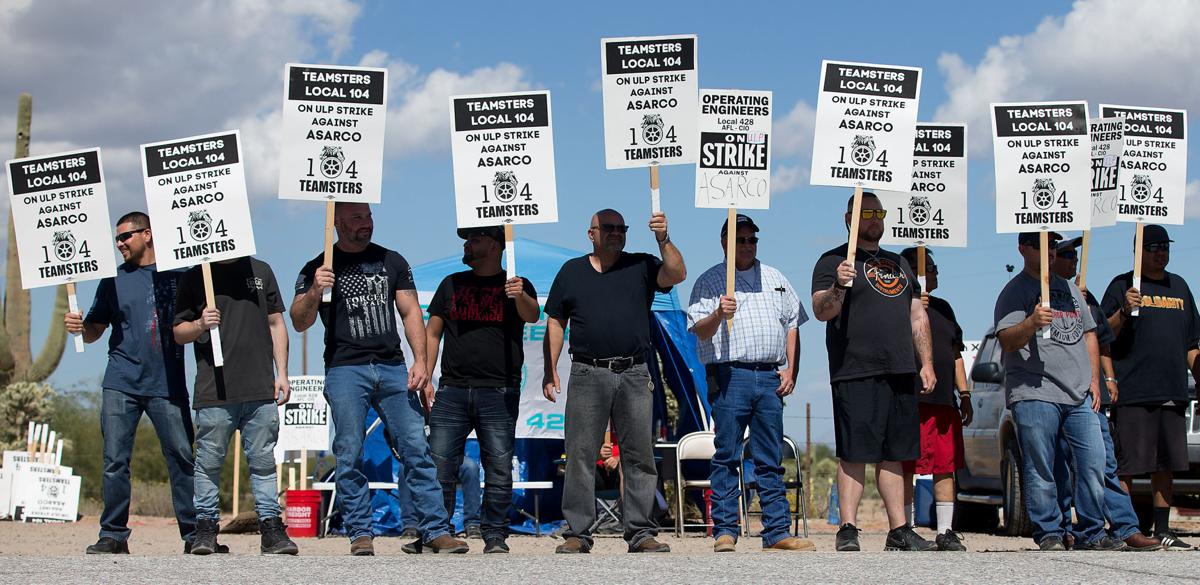 The National Labor Relations Board has added to its complaint against Tucson-based copper producer Asarco LLC and will consider charges filed by the United Steelworkers and other unions at a hearing set for the end of June.
Last week, Region 28 of the NLRB issued a third consolidated complaint against Asarco for multiple allegedly unfair labor practices, including bad-faith bargaining, unilaterally changing working conditions and failing to reinstate workers returning from an "unfair labor practice strike."
The NLRB also set a new hearing date of June 29, after initially planning the hear the case Jan. 20.
The consolidated charges involve various Asarco mines and processing facilities in Arizona and Texas, and the latest complaint includes alleged illegal actions by the company at its Amarillo copper refinery.
The United Steelworkers and six other unions representing about 1,800 Asarco workers in Arizona and Texas went on strike in October 2019, rejecting the company's final offer and accusing the company and its Mexican parent, Grupo Mexico, of bargaining in bad faith.
The unions dropped their picket lines and offered to return to work July 6, a few weeks after the regional director of the NLRB filed a formal complaint against Asarco based on the unions' charges.
The NLRB complaint initially backs the union's charges that Asarco had bargained in bad faith, illegally declared an impasse in contract talks and engaged in various other unfair labor practices under the law.
If the finding of unfair labor practices is upheld after formal NLRB hearings on the matter, striking workers would be entitled to get their jobs back.
If the NLRB rules that the Asarco unions had engaged in an "economic strike" — aimed at gaining higher wages or other economic benefits — then the company would not be required to reinstate the striking workers.
Asarco has said it won't terminate its "permanent replacement" workers, and former strikers would be entitled to their former or similar positions only to the extent they are available.
The company has denied the union's charges and said it is confident that the NLRB probe will result in a finding that the company negotiated in good faith to an impasse.
Besides the Amarillo refinery, Asarco operates the Mission Mine in Sahuarita, the Silver Bell Mine in Marana, the Ray Mine and Hayden smelter in Central Arizona.