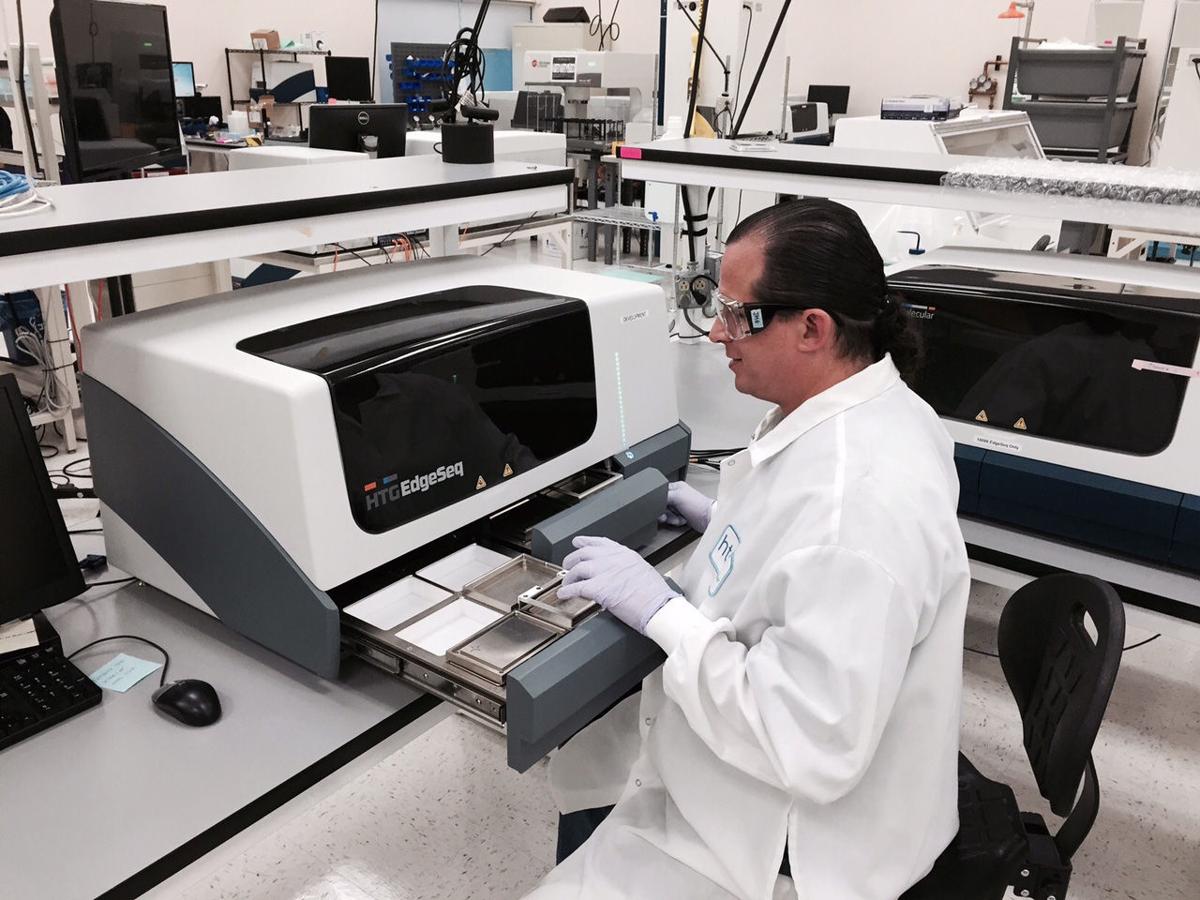 Tucson-based startup HTG Molecular Diagnostics Inc. is issuing new shares of its stock to raise $35 million for working capital and general corporate expenses, as it works to place its molecular-profiling systems in labs.
The underwritten public offering of more than 12 million shares is priced at $2.90 per share and is expected to close on Jan. 23, subject to customary closing conditions, HTG said.
HTG went public on the Nasdaq Capital Market in 2015 at an initial public offering price of $14 per share but has traded between a high of $13.25 and a low of $1.20 per share in the past year.
The shares, which trade under the ticker symbol HTGM, closed Friday at $3.29, down 11 cents.
HTG said it also has granted the underwriters a 30-day option to purchase up to 1,815,000 additional shares of its common stock at the public offering price, minus underwriting discounts and commissions.
Leerink Partners LLC and Cantor Fitzgerald & Co. are acting as joint underwriters for the offering, with H.C. Wainwright & Co., LLC and LifeSci Capital LLC.
Founded in 1997 as High Throughput Genomics, HTG has developed an instrument that automates complex molecular profiling of small samples for next-generation gene sequencing, receiving its first U.S. patent in 2014.
Last year, the company launched a new direct-target sequencing chemistry for DNA analysis offered through the company's own laboratory.