If you've been following the University of Arizona-led OSIRIS-REx mission that was launched to collect a sample of asteroid Bennu, you aren't alone.
They've been following so closely that they're releasing a series of beers in its honor.
It all started when the company's owner Eric Sipe met with Dante Lauretta, who is the mission's principal investigator. Sipe and Lauretta are both on the board of directors for the Boys and Girls Clubs of Tucson.
"He approached me about doing a beer," Sipe says. "They've done a wine before, but he's more of a beer guy and so am I."
Sipe eventually decided to create an imperial stout inspired by Bennu.
"We chose it because the asteroid is one of the darkest in the solar system," Sipe says. "So, we chose one of the darkest beers we could."
But Sipe didn't stop there. He took his research one step further.
He worked with scientists at the University of Arizona to ensure the color of the beer was a perfect match for Bennu's albedo, which is the measure of how much light reflects off it. He says he dropped off three beer samples to the scientists to see which was the best match.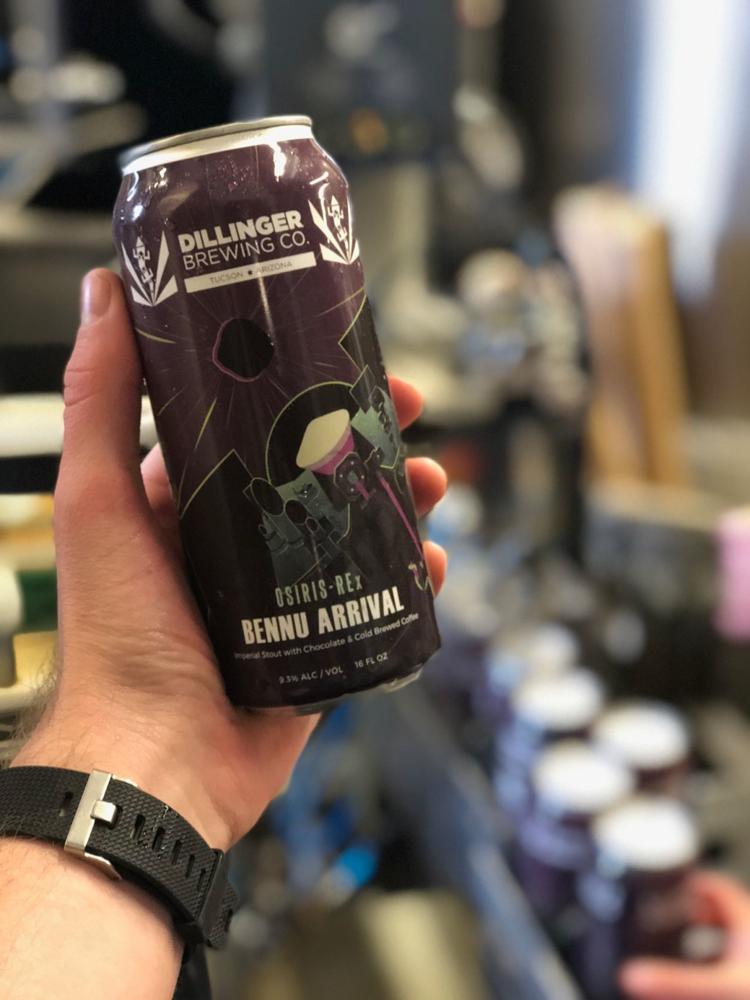 Bennu Arrival is made with a local cold brew coffee and cacao. It's the first — and possibly the only — canned drink in the series.
The first edition was called Bennu Approach and was released a few months ago when Bennu was first noticeable from the spacecraft.
Sipe expects the next edition to come out in March.
Beyond Sipe's run-in with Lauretta, he says he's always been interested in space. His roommate even works for the Kitt Peak National Observatory.
"Astronomy has always been a hobby," Sipe says.
Bennu Arrival is available at the brewery, 3895 N. Oracle Road, while supplies last. A portion of the proceeds will benefit the Boys and Girls Clubs of Tucson.