Accompanying your child to ballet lessons. Taking in the serene sounds of a church choir on a Sunday morning. Indulging in some thoughtless retail therapy.
Things that were once commonplace may no longer be, at least temporarily and not without face masks or hand sanitizer.
As Arizona's economy reopens, many businesses and institutions are welcoming people back with an array of safety assurances.
Without specific direction on how to reopen, retailers, churches and entertainment venues are offering varying rules for getting folks back in the door.
Experts say their success will be on the public's perception of how a business is conducting operations.
A new survey by the International Council of Shopping Centers says consumers rank frequent cleaning and sanitizing as the top measure that would make them comfortable making a visit. Hand sanitizing stations, workers wearing masks and gloves and occupancy limits were also cited as assurances.
Consumer experts say businesses need to have a plan for enforcing mandates like masks should a customer show up barefaced.
Required masks may be comforting to some customers but if other customers aren't wearing them, it could be a turnoff, industry observers say.
On the flip side, if your business will not require customers to wear masks, make it clear on websites and store signage that it's voluntary. It might keep cautious shoppers away but it may also attract others that appreciate the choice, according to consumer groups.
Now that the stay-at-home order has been lifted in Arizona, as you venture out, keep in mind that restrictions aren't intended to be inconvenient. Local business owners say they are just as eager for things to get back to normal.
Here's a sampling of how different businesses are opening or preparing to open again:t)
Kids going stir-crazy?
Indoor playgrounds and entertainment venues face a special challenge, given that their customers are young children who may not fully understand the consequences of breaking social distancing rules.
A spontaneous trip to the trampoline park may be out of the question for now as many entertainment venues will be limiting the number of customers who can enter, with a brief closing between blocks of time to sanitize. Online forms are being set up to reserve play times and children and parents may be required to wear masks and gloves.
Extra workers walking the floors will be monitoring customers, and temperature checks upon entry will be required at some facilities. If your child is showing up for a dance lesson or gymnastics class, parents may be asked to wait outside.
When you're ready to head out with the kiddos, check the website of your entertainment destination for details. Many will require a reservation.()
Running shoes worn out?
DSW shoe stores have added contact-free shopping and sanitation stations at its stores, as well as curbside service.
Employees' temperatures will be monitored when arriving at work, and associates will be at the front door, keeping count of the number of shoppers inside.
Customers will have access to gloves, and when shoes are tried on and not purchased, they will be sprayed with disinfectant and taken off the sales floor for three days.
Floor markers will keep the flow of traffic in aisles one-way.
When you head up to the register, expect to see barriers between yourself and the cashier. Leave your cash at home; payment is limited to debit and credit cards.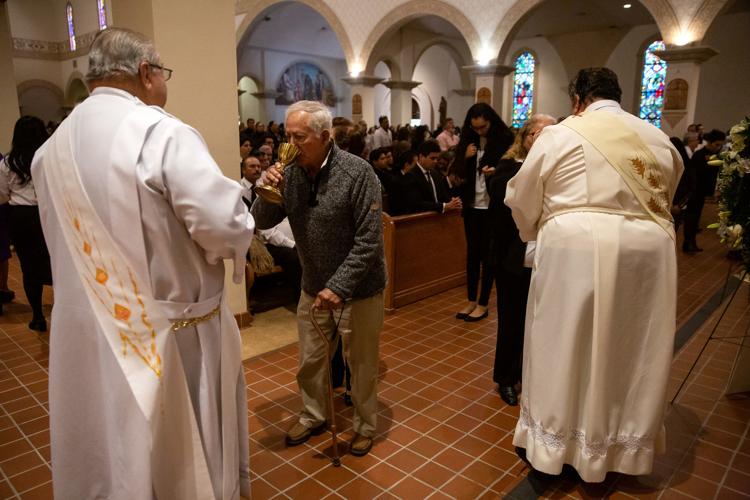 Seeking spiritual connection?
Religious gathering will be as diverse as the various religions themselves.
Many institutions have announced to their congregations that services will be small, with much spacing between people.
Masks may be required and touching will be discouraged, so peace offerings at some churches may be only a wave. Those that offer communion will only offer bread, and choirs may be limited as singing could transmit the virus.
Check with your place of worship for specific rules.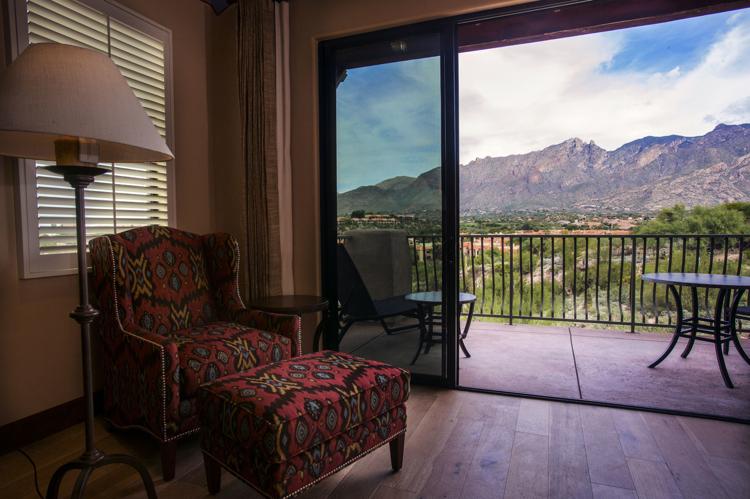 Need A staycation?
Hacienda del Sol is one of the first area resorts to open and is offering special rates for guests and mobile hand sanitizers across the property.
Options for limited or no-touch housekeeping services are available, and guests may use their cellphones to call room service or to message the staff.
Ozone generators designed to clean the air will also be used before guests arrive.
The resort is also offering curbside pickup dinners.
Clean out your closet recently?
Local resale shop Buffalo Exchange is open with reduced hours and clothing drop-off by appointment only.
All employees will wear masks and shoppers are asked to do the same. Dressing rooms will be closed.
Sellers are asked to let their clothing sit for 24 hours, untouched, before dropping it off and it will sit another 24 hours before being placed on the sales floor.
Customers can also request a prepaid shipping bag online to send in clothing and receive no-contact payment.
"Deciding to temporarily close our doors in March and then staying closed for almost two months was one of the toughest things we've ever had to do. In 46 years of business, we've never dealt with so much uncertainty," says Buffalo Exchange Vice President Rebecca Block. "But having the chance to come out on the other side and start to reopen makes us hopeful. We've received a lot of support from the community during this time and are very grateful for that."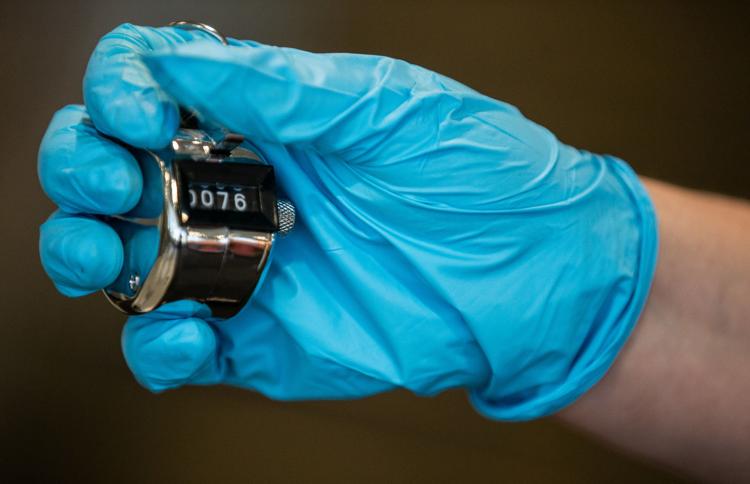 Too much screen time?
Alvernon Optical is ready to check your eyesight. Precautions include limiting the number of patients per hour so exam rooms can be sanitized.
Social distancing of 6 feet will be observed between workers and patients, and frames will be washed and cleaned for at least 60 seconds after every wearer.
All employees will don protective equipment.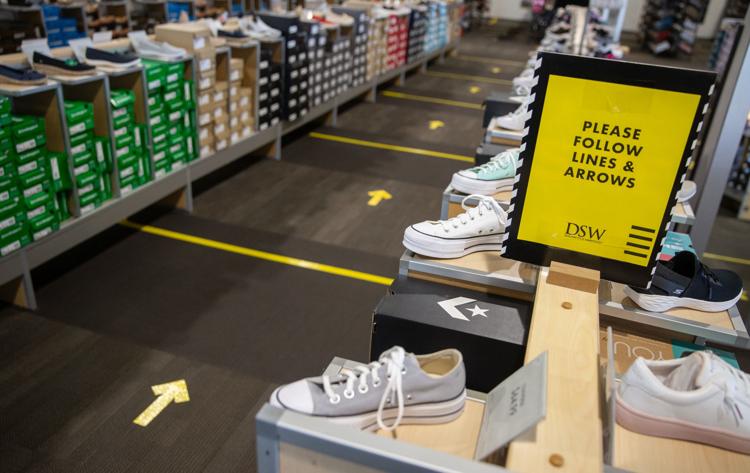 Ready to hit the mall?
Tucson Premium Outlets is the first area mall to reopen.
All stores have been briefed on limiting the number of shoppers and offering protective equipment to both employees and customers.
Hand sanitizing stations are available throughout the outdoor mall, and play areas will remain closed.
Foot traffic is being coordinated with signage and distance markers.
premiumoutlets.com/outlet/tucson
Too many sweets during quarantine?
Local dentists are reopening for routine teeth cleaning or newfound cavities.
Changes announced by some providers include waiting in your car until your appointment time and that you attend alone. Others who will open waiting rooms will no longer provide magazines and limit the number of people inside at a time.
Some offices are requiring temperature checks upon arrival and mandatory hand sanitation before entering an exam room.
Check with your dentist for specific rules.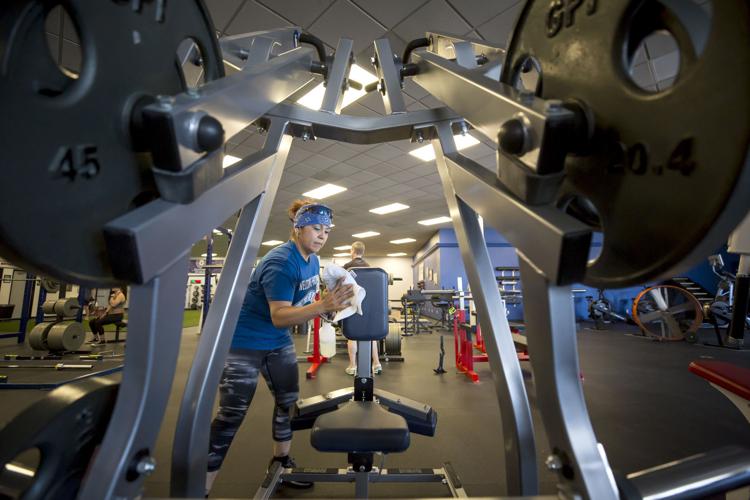 Again, too many sweets during quarantine?
Area gyms are opening with varying degrees of restrictions.
Some have announced locker rooms will be closed and that workouts must be scheduled online. Group classes will be limited in size to observe social distancing.
Additional workers may be on the floor, wiping down equipment. Masks may be required at some facilities, along with temperature checks upon arrival.
Amenities, such as pools and child care may continue to be unavailable.
Check with your gym for details.