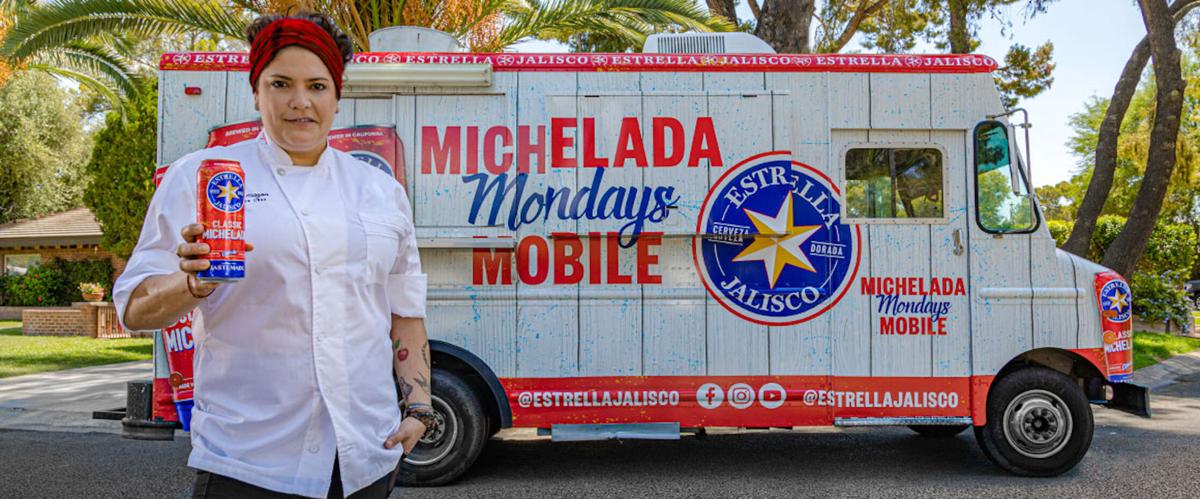 When longtime Mexican beer maker Estrella Jalisco reached out to Tucson celebrity chef Maria Mazon to help it introduce its new Classic Michelada beer to American audiences, the answer was a resounding yes.
Yes, because Mazon is a big fan of michelada — beer mixed with either tomato or clamato juice, a squirt of lime and, sometimes, a dash of chamoy seasoning to add a slightly plummy taste.
"Holy mother of God it is so good," the chef-owner of Tucson's Boca Tacos y Tequila gushed of the new beer.
She's also a big fan of promoting products from her native Mexico.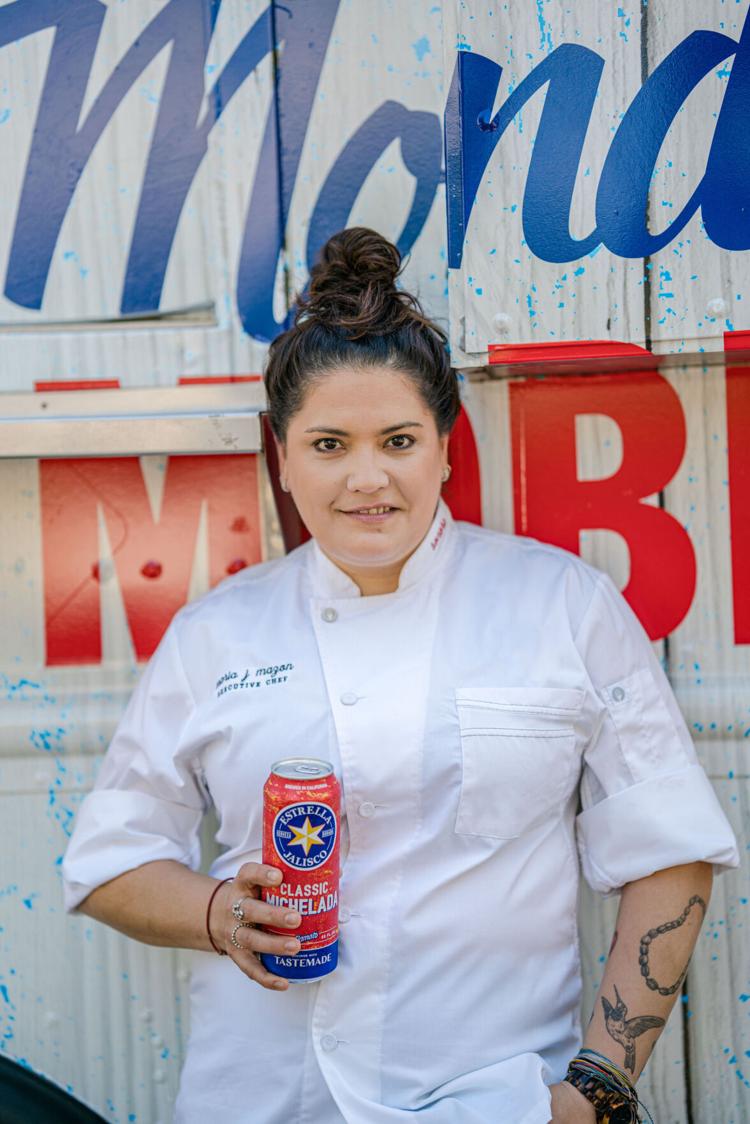 "For me as a Mexican chef trying to promote a Mexican product is a no-brainer," Mazon explained last week, as she was entering the final week of a monthlong "Michelada Mondays" promotion with Estrella Jalisco and Tastemade, a media company that creates food-centric and travel content that's streamed in more than 200 countries.
"But I'm not going to say yes to anything; it has to be a great product," she added.
Mazon was one of a handful of award-winning chefs tapped to prepare meals that complement Estrella Jalisco's Classic Michelada, which is brewed in the United States. The company introduced the classic to its lineup of canned micheladas in early July.
Throughout the "Michelada Mondays" campaign, Mazon created new recipes to complement the beer including one that was prepared for the digital version of "Good Morning America."
Mazon said she plans to continue Michelada Mondays — with $6 Estrella Jalisco Classic Michelada — indefinitely at Boca, 533 N. Fourth Ave.
In addition to the classic, Estrella Jalisco has mango and tropical chamoy michelada.
Cook like Chef Maria Mazon
To complement the Classic Michelada, Mazon came up with a Mediterranean twist to the classic torta featuring mushroom chorizo and a goat cheese spread on a classic Mexican telera roll.
Take a crack at it at home: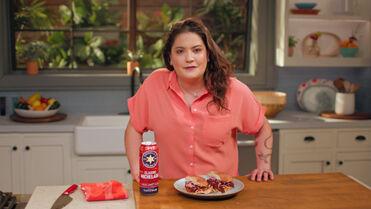 Ingredients
1 pound of dry guajillo chiles
2 tbsp of Mexican oregano
½ cup of apple cider vinegar
For Mediterranean Spread:
½ of red wine vinaigrette
2 poblano peppers (roasted and peel)
Preparation
To prepare the mushroom chorizo, put the peppers and onions in a pot to boil. Once they are soft, place the peppers in the blender with the rest of the ingredients, adding the water that you used to boil the peppers to help with the blending. Once it reaches paste consistency, set aside.
Cut the mushrooms into chunks and sauté them in batches to get a nice crisp throughout. After they are seared, place the mushrooms in a 375-degree oven for 10 to 15 minutes before setting them aside to cool before chopping them to "ground beef" consistency.
Mix the mushrooms with the pepper and onion sauce, adding seasonings to fit your tastes. In a pan, add oil and sauté your mushroom chorizo.
To make the Mediterranean spread, combine the ingredients in a bowl and mix by hand, or, for a smoother consistency, mix in a blender.
To plate the torta, cut the telera bread in half and toast. Spread the goat cheese spread and add the chorizo. Mazon said she also likes adding a bit of spring mix and fresh tomatoes to liven the dish up. Avocado also works well as a topper.