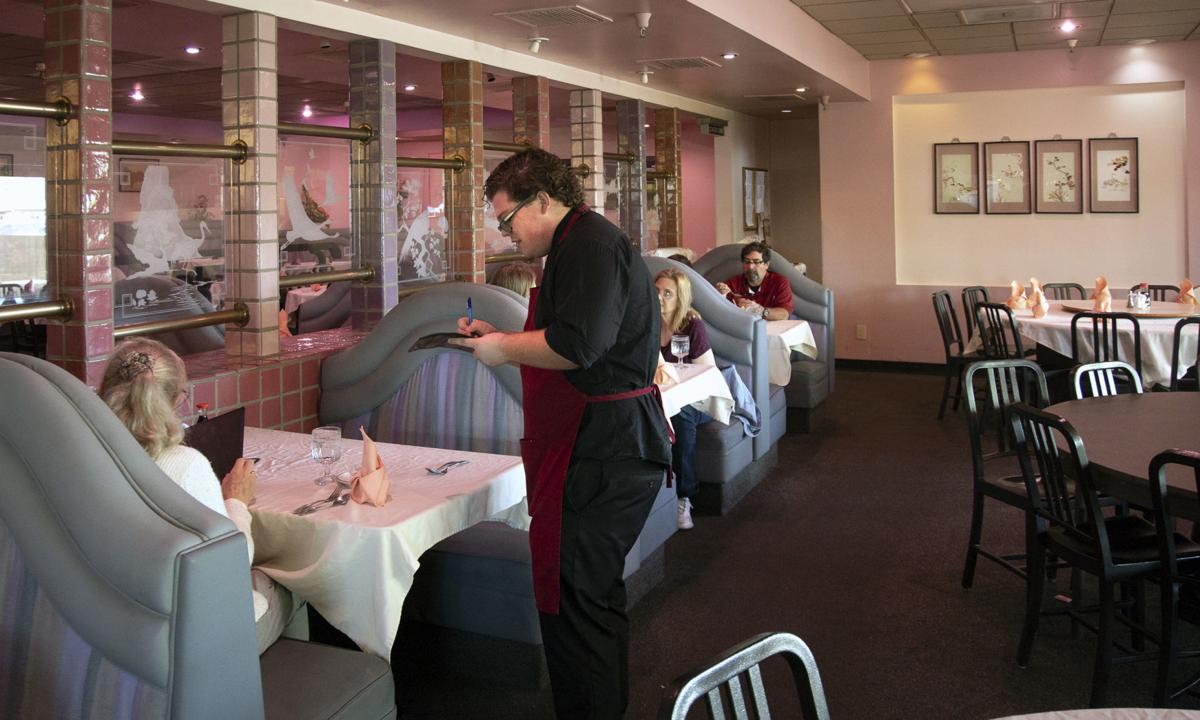 For 51 years, seven days a week — except on Thanksgiving, Fourth of July and Labor Day — the Wong family has opened the doors of their East Speedway Chinese restaurant to three generations of Tucson diners.
On May 31, they will open Lotus Garden for the last time.
The restaurant at 5975 E. Speedway, one of Tucson's oldest family-run Chinese restaurant, will close.
"It's time," said chef-owner Dan Wong, the son of Lotus founders Dan and Lillian Wong. "My mom is 87 so we thought it was time to close."
The elder Dan Wong died in 2013.
Serial Grillers, the fast-rising Tucson-born burger, pizza and craft beer chain, will take over the Lotus Garden space when it moves its flagship restaurant from 5737 E. Speedway. The new location will double the restaurant's capacity, from 88 seats to 150, said Travis Miller, who owns Serial Grillers with his brother William.
Meanwhile the Millers are teaming up with Red Desert BBQ & Catering to open a barbecue concept at Serial's original location. Both restaurants are expected to open in October, once Serial Grillers completes a $400,000 renovation of the Lotus Garden building, Miller said.
The Wong family has operated Lotus Garden since 1968, when Wong's parents had to close their family market in Barrio Anita. Dan Wong said his father, who emigrated to the United States from Hong Kong, had not even finished high school, but was an astute businessman who bowed out of the neighborhood store as Circle K was starting to flood the market .
"At that time, mom-and-pop grocery stores did OK, but then the Circle Ks came into town and they couldn't compete with that," Wong said.
Wong and his brother Darryl worked at the restaurant while attending college and continued after starting their careers. Darryl was the general manager for years beginning in the 1990s, but stepped aside recently to teach cooking at Pima Community College. Dan Wong has run the restaurant since retiring from IBM in March, and their mother continues to put in three hours a day, seven days a week, Dan Wong said.
The brothers told regular customers about closing the restaurant several weeks ago, and some have taken it hard, Dan Wong said.
"They feel abandoned. They keep asking me, 'Where do I go now?'" he said.
Miller said it will take the Wongs a couple of weeks to clear out the building before Serial Grillers can begin the renovation work, including gutting the kitchen and opening up the space.
The Millers, meanwhile, expect to open Serial Grillers in Marana on Cortaro Farms Road near Interstate 10 in December or January.
Contact reporter Cathalena E. Burch at cburch@tucson.com or 573-4642. On Twitter @Starburch{