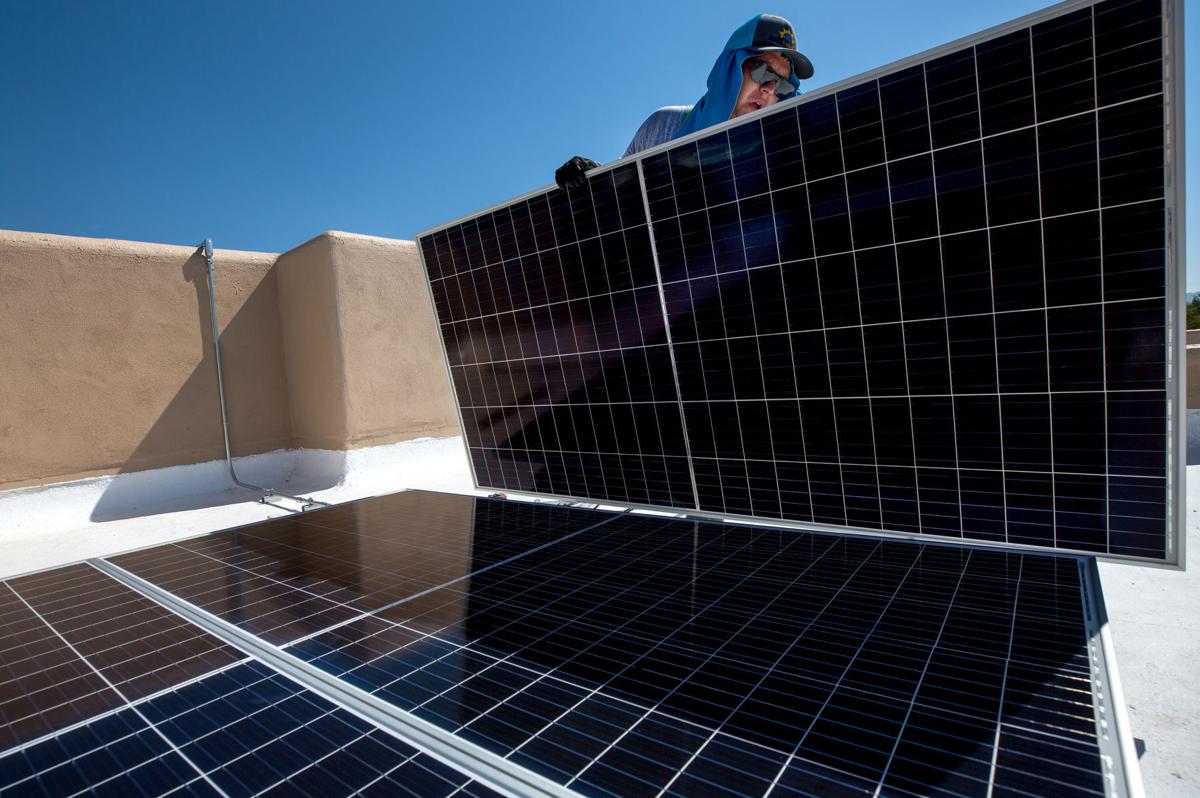 Tucson Electric Power says it's following new state rules on interconnecting rooftop solar systems with its power grid, despite complaints that TEP is improperly rejecting many customers who have applied to install solar.
Local solar installers recently protested TEP's handling of solar interconnection applications under new rules adopted by the Arizona Corporation Commission, contending the utility had improperly rejected applicants based on existing solar on their neighborhood circuits.
The Arizona Solar Energy Industries Association (AriSEIA) filed a letter with the commission, alleging that TEP had essentially made up its own rules in determining when a circuit has reached its maximum solar generating capacity, citing application rejections and maps TEP published showing areas that reached capacity spanning half of Tucson.
"This violation of the rules is causing installers and customers to waste time and money on solar projects that are being rejected for reasons not permitted in the rules," AriSEIA Director Nicole LaSlavic wrote.
The group asked regulators to require TEP to conduct a "hosting capacity study" of all of its roughly 400 neighborhood-level "feeder" circuits to determine how much solar generation they can handle.
But in a response filed this week, TEP says it has acted properly under flexibility provided in the rules to use an alternative measure of circuit capacity.
TEP said it's "working diligently and cooperatively to accommodate additional solar installations," in a letter to the Corporation Commission signed by Erik Bakken, TEP vice president of system operations and environmental affairs.
The commission's new Distributed Generation Interconnection rules provide various screens to determine if a proposed solar installation would cause a circuit to surpass limits on solar generating capacity, which could create serious safety issues.
The first screen, known as Screen A, prohibits the interconnection of a customer-owned generator — typically, a rooftop solar array or a wind generator — if the total generation on the circuit, including the new system, would exceed 15% percent of the annual peak load, or demand, on the circuit.
AriSEA says TEP has failed to apply an alternative measure, "circuit hosting capacity limit," and instead has improperly used a measure of minimum daytime load, or demand, as an improper proxy for hosting capacity.
But TEP says the rules expressly permit a supplemental review of a solar application, based on the minimum daytime load.
Since the new rules were implemented in February, TEP says it has approved 94.1% of customer applications for new solar installations, with 5.9% of applications failing to pass the 15% annual peak and minimum daytime load screens.
About a fifth of those applications were resubmitted as "non-exporting" systems, designed not to export excess power to the grid or to charge batteries, TEP said.
The utility said AriSEIA seems to ignore the serious safety hazards that can result from excess power from rooftop solar "backfeeding" onto a feeder circuit, noting that TEP's system was never designed for such power backfeed.
Such issues can create a significant safety risk for TEP employees and cause damage to a customer's electrical equipment, TEP said.
The utility said hosting capacity studies are not required under the rules, and such studies are "complex, expensive and lengthy," with no industry standard methods.
But TEP says it is now analyzing 16 feeder circuits that cannot accommodate additional solar energy exports without violating the rules or compromising safety and reliability.
Results of that study will help TEP develop a plan for distribution system upgrades that would accommodate additional solar exports on some or all of these circuits, the utility said.
TEP said it also plans to perform a hosting capacity study for other circuits and provide a report to the Corporation Commission within 90 days of its completion.
The Corporation Commission could take up the issue as part of its approval process for TEP's distributed generation interconnection manual.
That matter may be considered at the commission's next open meeting, which is scheduled for Sept. 22-23.