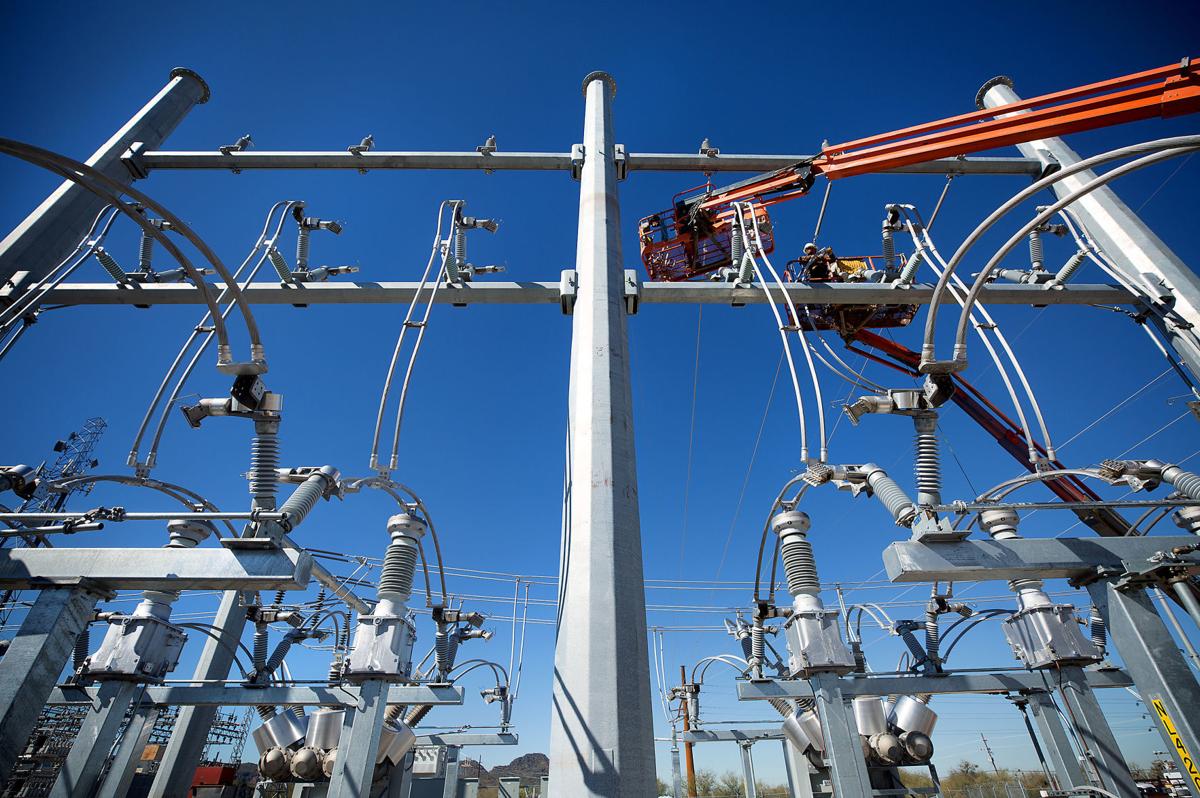 Residential customers of Tucson Electric Power would bear the brunt of the cost of a proposal by the company to raise rates to the tune of $99.5 million.
The proposal — which TEP cut from an initial $114 million revenue increase request — would raise the most popular basic residential rate by 6.8% or $6.80 per month for average usage.
And some big business customers, which subsidize residential rates, want residential ratepayers to pay even more.
TEP says it needs the higher rates, which are partly offset by a $38.9 million reduction in revenue TEP collects to pay for fuel, to recoup more than $1 billion in system investments made in recent years.
However, a statewide advocate for low-income ratepayers said many Tucson residents can't handle such a large rate increase.
"There's always this concern about rate shock, and that people are unprepared and can't really plan for the increases they see," said Cynthia Zwick, executive director of the Phoenix-based nonprofit Wildfire.
"The reality is, everyone is talking about how great the economy is, and the economy is working for a lot of people, but there is a whole slew of people who are not being brought up by this economy, who are kind of unseen … their salaries are not rising at a level that others are, they don't have the discretionary income to fall back on when these rates go up."
TEP had asked for new rates to go into effect May 1, but that will be pushed off to at least June, after the Corporation Commission extended hearings in the case into late April.
But that doesn't tell the whole story.
Including special surcharges that TEP collects for things like state-mandated energy efficiency programs but not including local taxes, the average home bill would go up by $8.67, or 7.7%, per month, according to figures TEP filed with regulators.
Besides raising usage-based rates for energy, TEP has a proposed a $2 increase in the fixed basic monthly service charge to home customers, to $15, while basic monthly service charges for business customers would remain unchanged.
Except for a proposed 23% increase in commercial lighting rates, residential customers across all rate plans would see the biggest percentage increase in revenue collected among any class of ratepayers, at 12%.
Following a state mandate, TEP has proposed a pilot "market pricing" or "buy-through" program allowing some large commercial customers to buy power at wholesale through TEP or third parties — potentially shifting millions of dollars in costs to nonparticipating residential and business customers.
TEP proposed eliminating fees for account payments made by credit card or in-person through third-party partners, but the company dropped the idea after the Corporation Commission staff and a state agency representing consumers expressed concerns over passing those costs to other customers.
State regulators and consumer advocates say TEP deserves far less in new revenue than it's requesting and have proposed lessening the impact on home customers.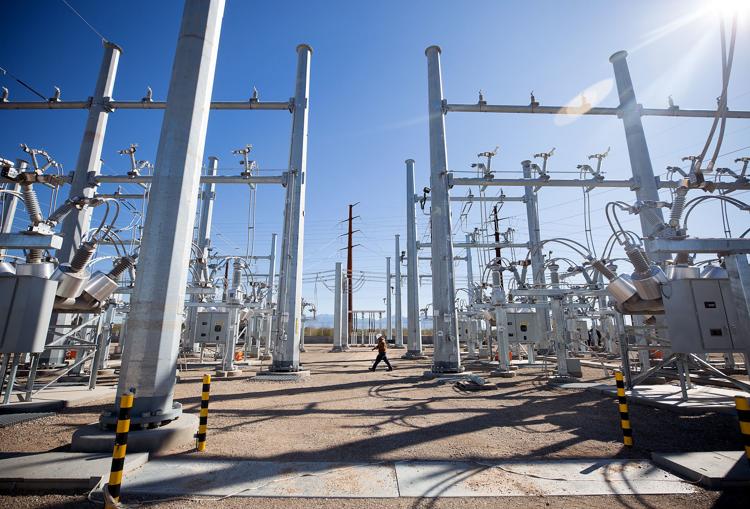 The Corporation Commission's utilities staff has recommended an overall revenue increase of about $60 million or 6%, for an average monthly bill increase of $2.76, or 2.9%, for the average home customer on the basic rate, including a maximum $1.10 increase in the basic monthly charge.
The Residential Utility Consumer Office, a state agency charged with representing residential ratepayers in rate cases, has recommended an overall revenue increase of $38.5 million, including a 4.3% increase in residential rates.
RUCO, meanwhile, has recommended the basic monthly service charge for most residential rate plans be increased by 60 cents, to $13.60 for the basic two-part rate plan. The agency did not calculate individual bill impacts.
Among the cuts RUCO is recommending to TEP's revenue proposal: More than $1 million in expenses TEP proposed to recover through rates for employee education, awards and wellness programs.
A TEP spokesman said the proposed increases to residential and lighting rates are part of a move to align rates with the cost of serving individual customer classes.
"We've proposed changes to more accurately reflect what it actually costs to provide service to customers and, currently, residential and lighting customers pay below their cost of service," TEP spokesman Joe Barrios said.
He noted the company reduced its proposed residential rate increase to 7.8% from 8.8% — by reducing its requested return on equity and eliminating some expenses — in response to comments from RUCO and other case intervenors.
TEP says its residential basic monthly service charge is among the lowest in the state, citing among other Arizona utilities the $15 charge paid by Arizona Public Service Co. customers and $20 charges by the Salt River Project and Trico Electric Cooperative.
The company got pushback against its proposal to raise the basic monthly service charge by $2 from consumer advocates who noted that it's a cost that customers can't escape by modifying their usage.
Responding to objections by Wildfire, TEP agreed to increase the monthly discount for its Lifeline rates for qualifying low-income customers to $18 from $15 now.
But under TEP's latest proposal, roughly 12,000 customers on the basic Lifeline rate would still see an average monthly bill increase of $3.19 or 4.2%.
Both RUCO and the commission staff have proposed that TEP's Lifeline rates remain virtually unchanged.
Zwick said she was grateful TEP upped the monthly discount for Lifeline customers, but she remains concerned about the overall rate increase.
"Anything that puts upward pressure on families that don't have a means to adjust their income, that's a problem for us," she said, noting that many business customers have at least some ability to absorb utility rate increases by passing along some costs to their customers.
Many people in TEP territory are already having trouble paying their bills, Zwick said, citing a moratorium on bill shut-offs for nonpayment enacted by the ACC last summer after the apparently heat-related death of an Arizona Public Service customer whose power was shut off for nonpayment of a bill just $51 in arrears.
Zwick said about 18%, or 76,000 TEP households, live below the federal poverty line and can't afford any increase in their utility bills.
TEP says the number of customers signed up for Lifeline rates is up 11% over the past three years, but Zwick said the company should do more to sign up low-income customers, including allowing enrollment online.
"We think it's way under-enrolled," she said. "We understand there is a cost to enrolling folks, but we would argue that there's also a benefit both to the company and to the individual if their rates remain affordable and they can continue to pay their bills."
Zwick also said she was disappointed TEP backed off its proposal to drop fees for credit- and debit-card payments and in-person payments through third-party partners like some supermarkets.
She noted that many low-income ratepayers don't have bank accounts that would allow them to pay without charge through electronic account transfers.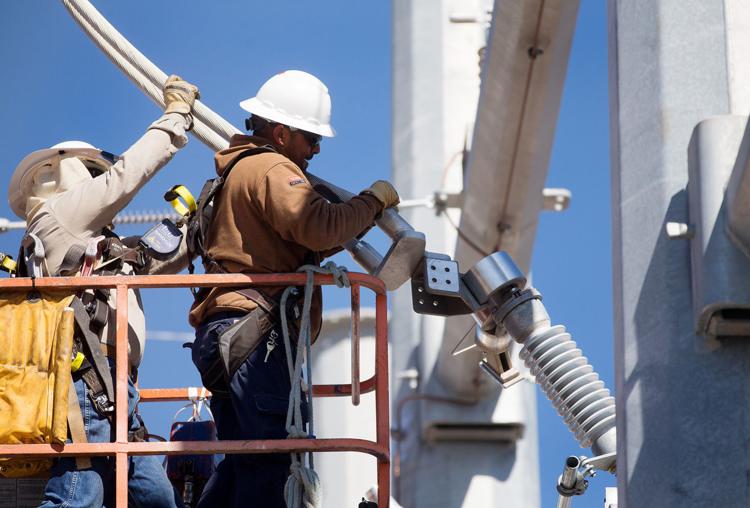 BALANCING IMPACTs
Meanwhile, some of TEP's major commercial and industrial customers, including Walmart, Kroger and copper producer Freeport-McMoRan, want TEP's residential customers to pay more, to lessen subsidies business customers pay for residential customers.
Business electric rates have long subsidized the rates of residential customers, who cost the most to serve because they use most of the neighborhood-level power distribution system.
But the Corporation Commission and other public utilities commissions have been looking to pare back those inter-class subsidies in recent years.
Arizonans for Electric Choice and Competition, a statewide association of industrial- and commercial-class utility ratepayers, filed documents showing that based on TEP'S initial rate filing and its "class cost of service study," home customers would be subsidized by business ratepayers to the tune of $18.80 per month, and residential revenue would have to be increased more than 32% to eliminate the business subsidy.
AECC has proposed a 24% increase in revenue from home customers, which would raise the average home bill more than $10 per month but still leave a $7.35 subsidy from business rates.
TEP's Barrios said the company acts more as a "neutral party" when it comes to allocating rates across classes, but it has tried to move to reduce inter-class subsidies.
"In designing our rates, we try to balance impacts to all customer classes while recognizing best practices to reduce subsidies paid by subsidy-paying classes," Barrios said, noting that when it reduced its revenue request it allocated most of the savings to subsidy-paying business rate classes.
TEP would not be opposed to reducing subsidies further "if the Corporation Commission believed it was appropriate to do so," he added.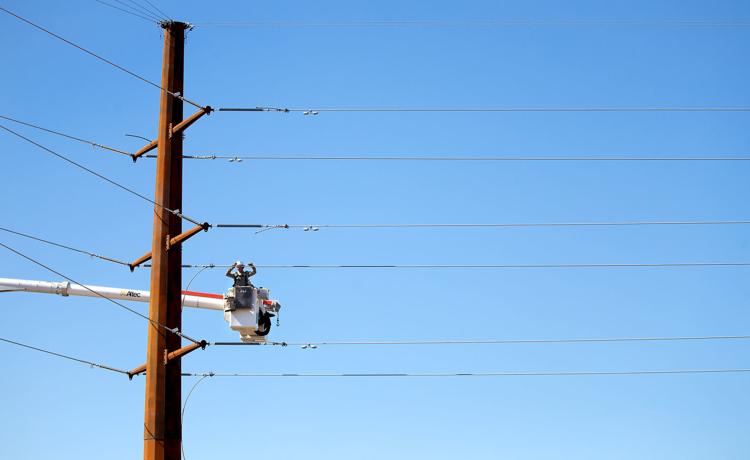 Officials of AECC and Freeport — which operates the Sierrita Mine south of Tucson — declined to comment on the case, referring a reporter to its filed testimony and documents.
Big business ratepayers in Arizona including Freeport have been pushing to eliminate inter-class subsidies for years.
In fact, when TEP's last rate increase was approved by the Corporation Commission in February 2017, Freeport unsuccessfully appealed the decision to the Arizona Court of Appeals, arguing that TEP's allocation of rates and revenue unfairly subsidized residential ratepayers in violation of a constitutional mandate that rates be "just and reasonable."
TEP's proposed a pilot market-pricing program for big business customers also has raised concerns among consumer advocates, fretting that any loss of generating revenues would have to be made up from nonparticipating customers.
TEP has said the market-pricing program may violate state law, since Arizona's competition rules are suspended under a court case.
TEP says its original plan would reduce revenues by an estimated $5.4 million, and if shifted to other customers it could add $2.4 million to residential rates.
The company says it plans to make up for the lost revenue by setting aside and keeping a portion of revenue from off-system power sales.
But RUCO noted that such off-system sales normally would be used to offset a surcharge most TEP customers pay that fluctuates based on the cost of purchased power and fuel.
Meanwhile, taxpayers will take a hit under TEP's plan to increase rates for commercial lighting customers, including government ratepayers.
Together with proposed increases to business rates, the proposed increase in rates for street-lighting customers will annually cost the city of Tucson nearly $800,000, the city said in filings in TEP's case.
Pima County said it would bear $150,000 in increased annual lighting costs alone.
The business news you need
With a weekly newsletter looking back at local history.