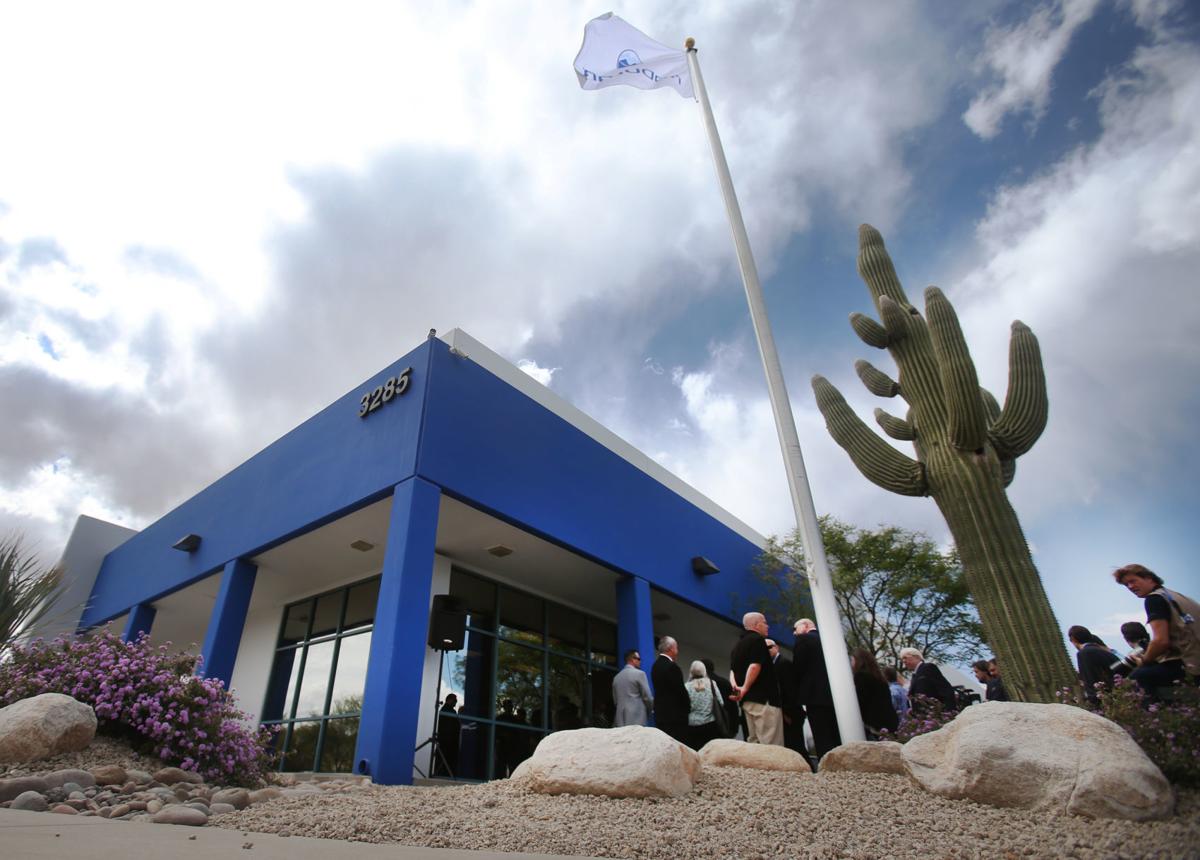 Longtime Tucson mining-technology firm Modular Mining is planning to add 35 high-paying jobs in a $6.4 million expansion at its south-side facility, according to documents filed with the city.
Modular, which now employs nearly 300 people at a 40,000-square-foot building on East Hemisphere Loop, is asking the city for financial incentives for job and revenue creation that could total up to $55,100, according to a staff memorandum filed ahead of a vote at the Tucson City Council meeting on Tuesday.
Founded in 1979, Modular Mining provides computerized systems and services GPS and wireless networks that improve safety and efficiency at mine sites.
Modular is looking to increase staffing by 35 employees with an average wage of $81,000 per year plus bonuses and benefits. The new jobs include application, software, electrical, product and mining engineers, as well as managers and administrative workers.
The project will generate direct new revenue of $764,548 over five years to the city, Pima County, the Regional Transportation Authority, the local school district and the state, with indirect revenue pegged at $2.7 million over five years, according to an economic analysis prepared by Applied Economics for Sun Corridor Inc.
The proposed incentives under the city's Primary Jobs Incentive Program would consist of partial reimbursement of construction sales taxes, valued at $35,100, and reimbursement of $20,000 in permit fees.
To be eligible for the city incentives, projects generally must provide direct financial benefit to the community, involve significant capital investment, help social or economic conditions, trigger spinoff benefits and be timely in improving economic conditions or development.
Specifically, applicants must invest at least $5 million in facilities or equipment, create 25 jobs that pay wages of at least 125 percent of the local average annual salary, or $54,932, and cover at least 75 percent of employee health-insurance premiums.
The city previously approved a similar development agreement with Modular in 2016, and the company has already fulfilled the job-creation requirements under that agreement, according to the staff memo.
Under that agreement, Modular created more than 50 jobs with an average annual salary of $75,000, according to council records.
The business news you need
With a weekly newsletter looking back at local history.