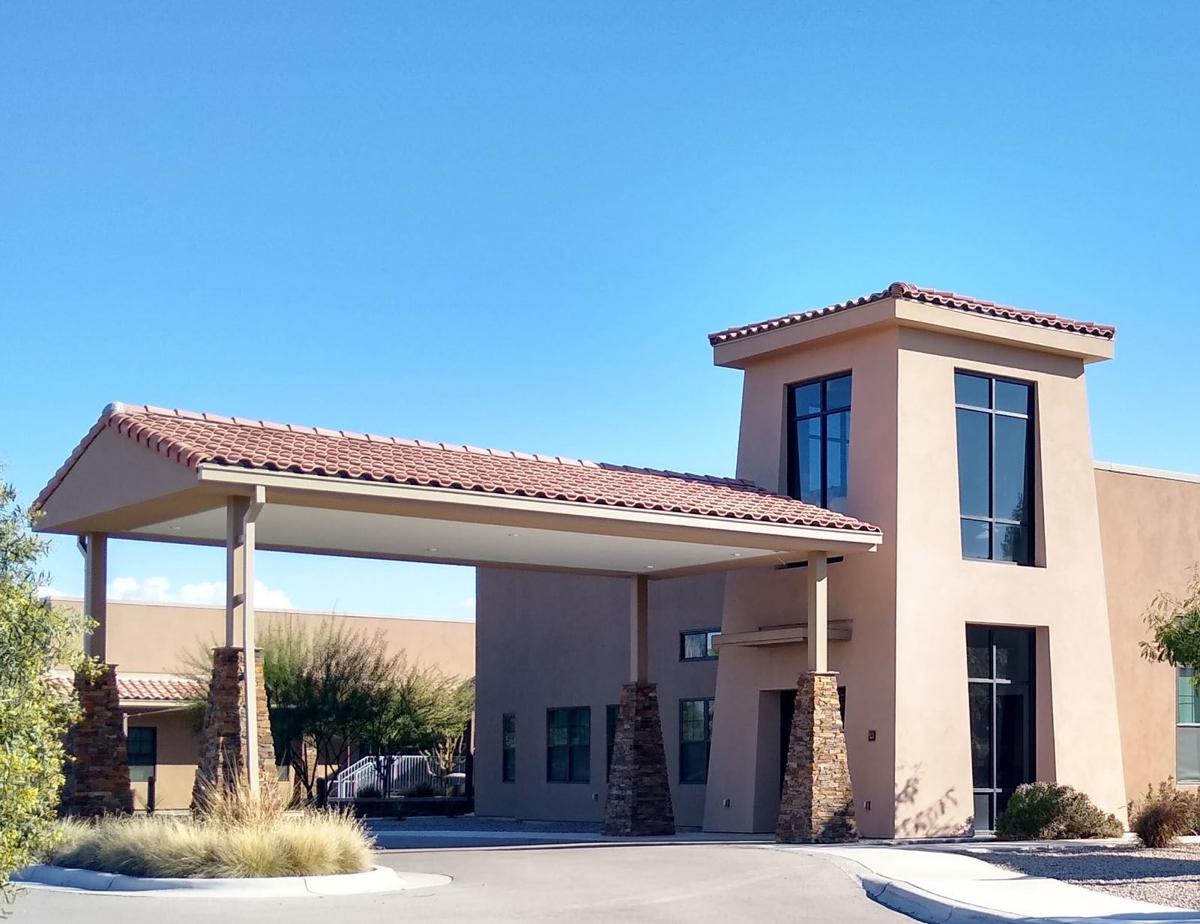 After sitting vacant for nearly two years, a former Tucson middle school site that was torn down and rebuilt as a Mainstreet Rapid Recovery clinic is finally occupied.
Buena Vista Health and Recovery Centers moved into the 50,000-square-foot facility Feb. 1 and is accepting patients at 5151 E. Pima St., near North Rosemont Boulevard.
Services include medically monitored detox, inpatient residential treatment, partial hospitalization, intensive outpatient, primary care medicine and telemedicine.
The facility has 70 private rooms with private restrooms, offering treatment programs to patients ages 18 and older.
"This is a new concept to many, and one, we hope, becomes the standard," said Brian Beutin, a behavioral health specialists.
"Offering primary care means that even when traditional treatment has concluded, patients are still able to see the primary care providers ... for routine medical needs ranging from allergies, flu and colds to routine physicals and checkups."
Mainstreet Rapid Recovery bought the former school and built the clinic. But in 2018, the company abruptly pulled out of the Arizona market and never occupied the building.
Other recent commercial transactions include:
Craycroft Capital LLC bought 15,800 square feet of office space at 888 S. Craycroft Road for $450,000. Max Fisher and Molly Gilbert, with Picor, represented the buyer and Bruce Suppes and David Volk, with CBRE, represented the seller, 888 South Craycroft LLC.
Senior Services Group Inc. leased 8,157 square feet of industrial space at 3435 E. 44th St. from BD Equity Investments LLC. Brandon Rodgers, with Picor, represented the landlord.
Called To Love leased 3,600 square feet at 6979 E. Broadway from Maqsood and Sabina Enterprises LLC. Robert J. Nolan, of Oxford Realty Advisors, represented the landlord.
Mooradian & Associates leased 1,264 square feet of office space at 1955 W. Grant Road from WestGrant Investors LLC. Molly Gilbert and Ryan McGregor, with Picor, represented the landlord.
Nick's TV's leased 1,200 square feet at the 22nd & Craycroft Center, on the northwest corner of the intersection. The landlord, Larsen Baker, was represented by its brokers Andy Seleznov and Melissa Lal, and Bob Davis, of Tango Real Estate, represented the tenant.
Photonics Automation Specialists LLC leased 1,200 square feet of industrial space in Commerce Plaza, 245 S. Plumer Ave., from Plumer Partners LLC. Picor's Robert C. Glaser and Paul Hooker handled the transaction.
Information for Tucson Real Estate is compiled from records at the Pima County Recorder's Office and from brokers. Send information to Gabriela Rico, grico@tucson.com
The business news you need
With a weekly newsletter looking back at local history.