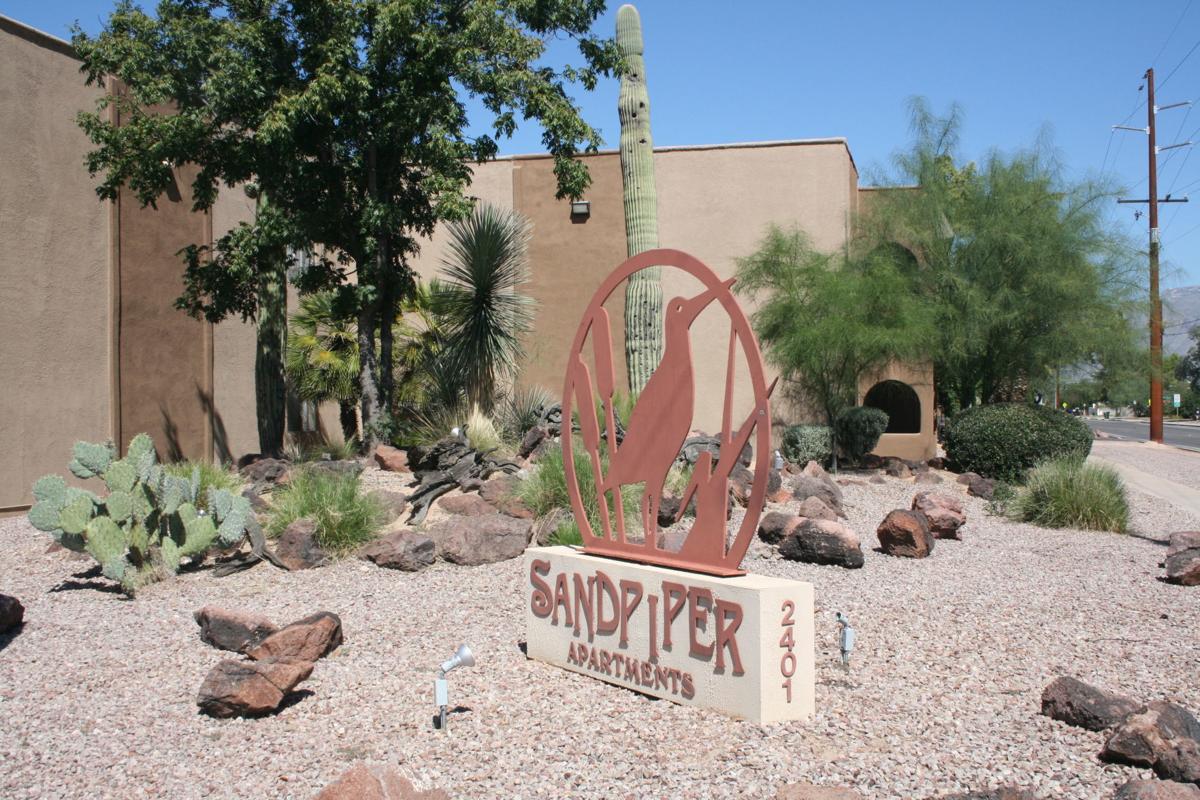 While some office and retail properties are closed with an uncertain fate, investors continue to be drawn to the multifamily market in Tucson.
Brokers with NAI Horizon recently negotiated the sale of the Sandpiper Apartments, 2401 E. Glenn St., for $4.7 million.
Mike Chapman and Justin Lanne represented the seller and Christopher Itule represented the buyer.
Itule said the buyer was interested in the property because of its location near Grant Road and Tucson Boulevard, and the potential for upgrades and bumps in rent.
"The buyer is ... confident he will be able increase the net operating income," he said.
The 64-unit complex was built in 1975.
"It is good to see that even with current market conditions deals are continuing to close," Lanne said. "We were able to conclude a successful transaction in spite of the unprecedented conditions occurring in the market place right now."
Unlike office, industrial, retail and hospitality properties that are directly affected by an economic downturn, multifamily properties tends to be a more stable asset class, according to National Real Estate Investor.
"Because a multifamily property has larger base of tenants than an office or industrial building, an extra vacancy or two has relatively little impact on the overall rent roll or continuing income stream," the publication says. "Also, apartment leases are relatively short term, giving owners the flexibility to adjust rental rates up or down based on economic conditions."
Other recent commercial transactions include:
Pyramid Federal Credit Union bought a 17,901-square-foot building at 4911 E. Broadway from Santo Tomas Partners LLP for $1.8 million. Richard M. Kleiner and Brandon Rodgers, with Picor, represented the seller. Nancy McClure, with CBRE, represented the buyer.
Dahlstrom Investments LLC sold a building at 4733 E. Broadway to 4733 E Broadway Blvd LLC for $1.6 million. The building is fully leased by Academy of Driving Motor Vehicle Center. Terry Dahlstrom, of Volk Co., represented the seller and Juan Teran, of Realty Executives, represented the buyer.
SJR Technology LP bought a 5,000-square-foot building on 14,700 square feet of land at 3540 S. Campbell Ave. from D&L Enterprise LLC for $400,000. Rick Borane, with Volk Co., handled the sale.
Tucson Center for Women and Children Inc., doing business as Emerge Center Against Domestic Abuse, bought 3,870 square feet at 4455 E. Fifth St. from Mama's Hawaiian BBQ Inc. for $485,000. Thomas J. Nieman, with Picor, represented the buyer and Michael Gross, with Tucson Realty & Trust Co., represented the seller.
Independent Electric Supply Inc. leased 44,592 square feet of industrial space at 777 E. MacArthur Circle from MacArthur Investments LLC. Brandon Rodgers, with Picor, represented the landlord and Mike Parker, with CBRE, represented the tenant.
Mahr Inc. leased 4,000 square feet of industrial space in Grant Road Commons, 975 W. Grant Road, from Sundance Property Management LLC. Paul Hooker, with Picor, represented the landlord and Michael Coretz, with Commercial Real Estate Group of Tucson, represented the tenant.
Information for Tucson Real Estate is compiled from records at the Pima County Recorder's Office and from brokers. Send information to Gabriela Rico, grico@tucson.com
The business news you need
With a weekly newsletter looking back at local history.