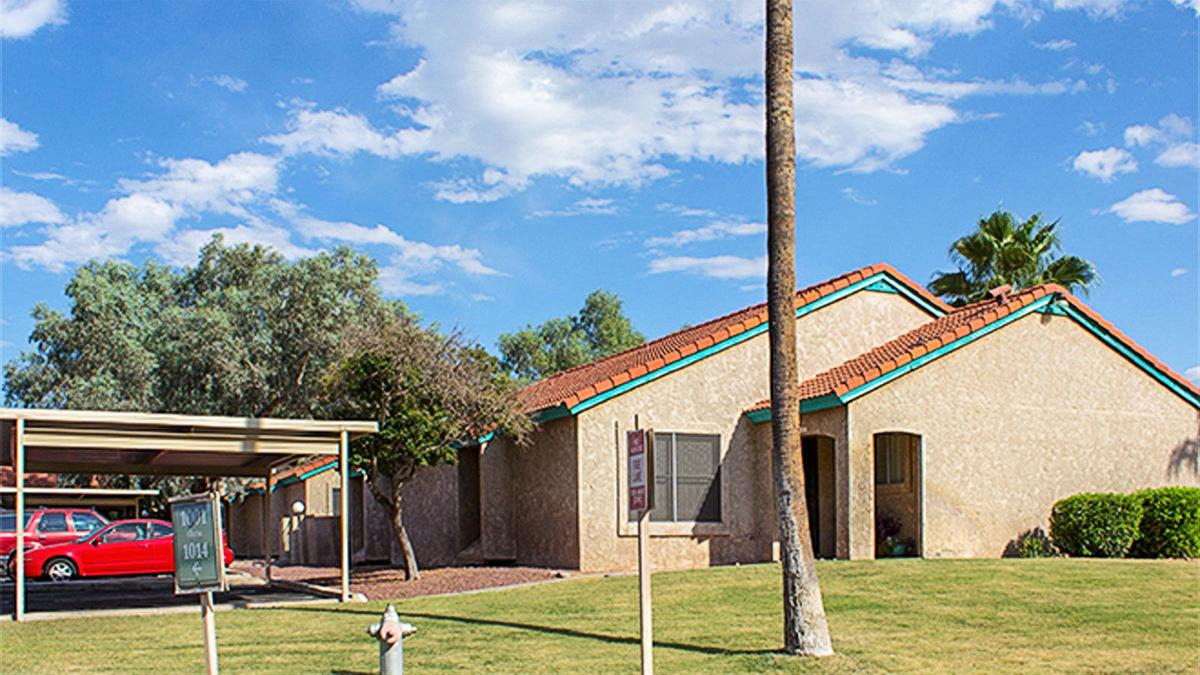 Another round of apartment complexes have been snapped up by investors looking to capitalize on job announcements and rising rents in the Tucson area.
Orange Tree Village, a 110-unit complex at 645 W. Orange Grove Road, just sold for $10.5 million to a private investment company in Laguna Hills, California.
"This property met all of the buyers' investment criteria," said Alon Shnitzer, senior managing partner with ABI Multifamily and lead broker for the buyer, Alpha Wave Investors. "Given Tucson's job and population growth … and significant lack of new construction, the city has and will continue to be in high demand for quality rental housing."
Alpha Wave will invest more than $2 million in capital upgrades at the property, including new paint and roofing, an upgraded pool and clubhouse, a new fitness center and children's playground, interior unit renovations, as well as a dog park, said Jordan Fisher, a founding partner.
"The Tucson market has lagged many others in the current recovery cycle, providing a unique opportunity for experienced investors to generate strong yields," Fisher said. "While many primary and secondary U.S. markets are facing potential over-supply of multifamily units, Tucson has very few multifamily projects under construction, resulting in strong demand for existing, renovated product."
Fisher also points to recent job growth in the region as a driver of rental demand in the market moving forward.
Jon Ibrahim, also with ABI Multifamily, represented the seller, a Texas-based company that was also the developer.
Other recent commercial transactions include:
Santa Fe Casitas, a 13-unit apartment complex at 1435 E. Fort Lowell Road,
sold for $875,000. James Crawley, Hamid Panahi, Cliff David and Steve Gebing, with Marcus & Millichap, represented both parties.
West Ina Center Marana Arizona LLC bought an 8,917-square-foot retail building on 43,000 square feet of land at
3662 W. Ina Road for $3.1 million. Kevin Volk, of Volk Co., and Pete Villaescusa, of CBRE, represented the seller, Ina Meredith LLC.
S.E.L. Land LLC bought a 3,000-square-foot building and 20,918 square feet of land at 1031-1051 S. Craycroft Road for $550,000. Jeramy Price, with Volk Co., represented the seller, Roberts Development Co. Inc. The buyer operates Saguaro Express at this location.
Custom Back Office Solutions leased 2,400 square feet at 4521 E. 22nd St. from RRN Inc. Max Fisher, with Picor, handled the transaction.
Building Bonds LLC leased 2,100 square feet at 3755 E. 34th St. from Rodgers Investment Fund II LP. Max Fisher, with Picor, handled the transaction.
Caps & Corks leased 1,975 square feet at Marana Marketplace, on the southeast corner of Orange Grove and Thornydale roads,
to open a taproom and wine tasting. They are scheduled to open in July. Andy Seleznov and Melissa Lal represented the landlord, Larsen Baker, and Dave Hammock, of Volk Co., represented the tenant.
Wilhelm Family Vineyards leased 1,671 square feet in Ventana Plaza at
5425 N. Kolb Road from WH Group #2 LLC. Dave Hammack, with Picor, represented the landlord.
Parsons Fitness leased 1,400 square feet at North Pima Center, on the southeast corner of Thornydale and Ina roads. Dave Dutson, with NAI Horizon, represented the landlord.
Orawan Breckenridge leased 878 square feet at 50 S. Houghton Road to operate Orawan Thai Facials. Craig Finfrock, of Commercial Retail Advisors LLC, represented the landlord, Montesa Plaza LP.
Information for Tucson Real Estate is compiled from records at the Pima County Recorder's Office and from brokers. Send information to Gabriela Rico, grico@tucson.com. On Facebook: Facebook.com/DailyStarBiz