For those looking for more than just a haircut, a local stylist is opening a new salon with a ghoulish theme just in time for Halloween.
Teia DeWier leased 1,000 square feet at 3821 N. Oracle Road for LuckyTrouble Studio.
"Trouble is one of my nicknames," she explained with a laugh.
As a lifelong fan of haunted houses, DeWier said she wanted to create a space that felt like a destination for customers.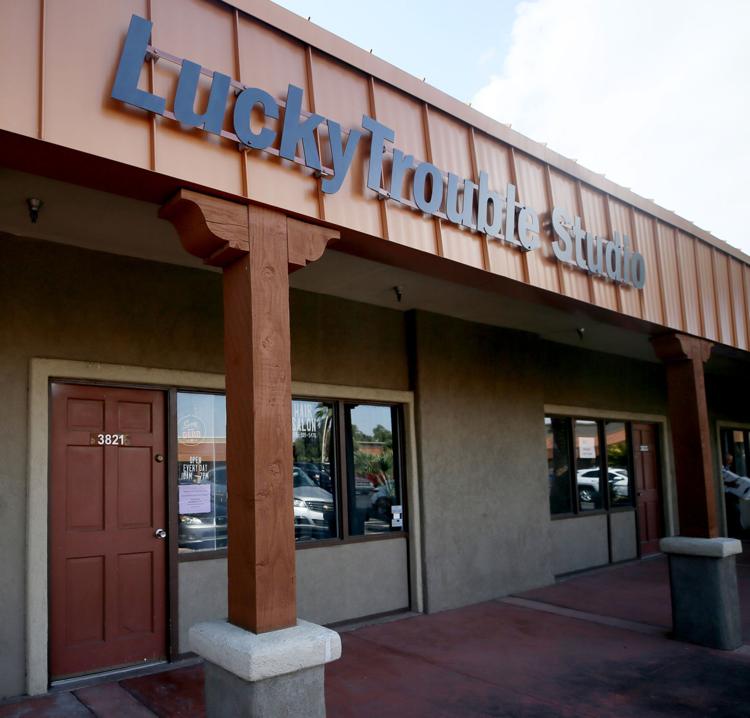 After being greeted by a bat named Lurch, customers can get their hair done, lash extensions and even browse some thrift-store treasures and homemade outfits.
Vivid fantasy hair color is a specialty and DeWier, the sole employee for now, will always be in costume.
The Tucson native has been a stylist for 10 years locally, renting stations at several salons around town.
After the pandemic shutdown, DeWier said she had the time to plan for opening her own space.
Only one customer, or family members, will be allowed in the shop at a time and she sanitizes the station between customers.
Masks are required and she has disposable ones available, "because I'm a believer in science," she said.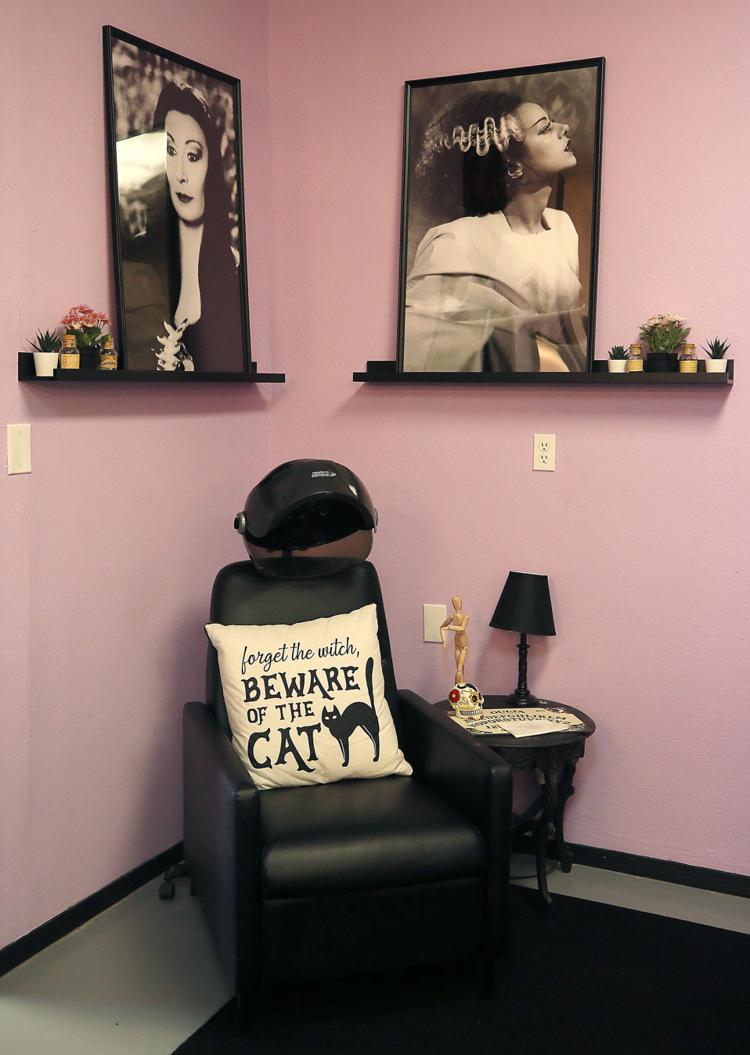 DeWier will be open for business seven days a week from 10 a.m. to 7 p.m. beginning Oct. 30.
Other recent commercial transactions include:
Republic Services Recycling Center, a 59,041-square-foot industrial facility at 3780 E. Ajo Way, was sold to private investors for $11.4 million. Bryce Horner and Tim Healy, with CBRE, handled the sale.
Deerwood Investments Utah LLC bought the 14,844-square-foot building that is fully leased by OneOncology at 10390 N. La Cañada Drive from MRR Holdings LLC for $5.7 million. Andrew Fosberg and Dylan Brown, with CBRE, handled the sale.
An operator of dollar stores from Phoenix bought the former Family Dollar at 3960 N. Stone Ave. for $675,000 from HMF LLC. Gordon Wagner and Ben Craney, with NAI Horizon, represented the seller and Mizraim Montante, with Camelback Executive Realtors, represented the buyer.
Quik Trip Corp. bought 80,000 square feet of land at the northwest corner Tangerine Road and Interstate 10 from Tangerine/1-10 LLC for $1.5 million. The buyer was represented by Randy Emerson, of GRE Partners.
OrthoDME Holdings LLC, leased 3,155 square feet at 6303 E. Tanque Verde Road from 6303 Tanque Verde LLC. Michael Gross, of Tucson Realty & Trust Co., represented the landlord and Julian Willetts, of RE/Max Excalibur, represented the tenant.
Wienerschnitzel leased 1,603 square feet at Las Plazas at Houghton and Old Vail roads. The landlord, Larsen Baker, was represented by its brokers, Melissa Lal, Andy Seleznov and George Larsen. Kevin Volk, of Volk Co., and Jesse Peron and Pete Villaescusa, with CBRE, represented the tenant.
Roots Salon K&C LLC leased 1,253 square feet at Bootbarn Plaza, 6739 E. Broadway. Gordon Wagner and Dave Dutson, with NAI Horizon, handled the lease.
Information for Tucson Real Estate is compiled from records at the Pima County Recorder's Office and from brokers. Send information to Gabriela Rico, grico@tucson.com