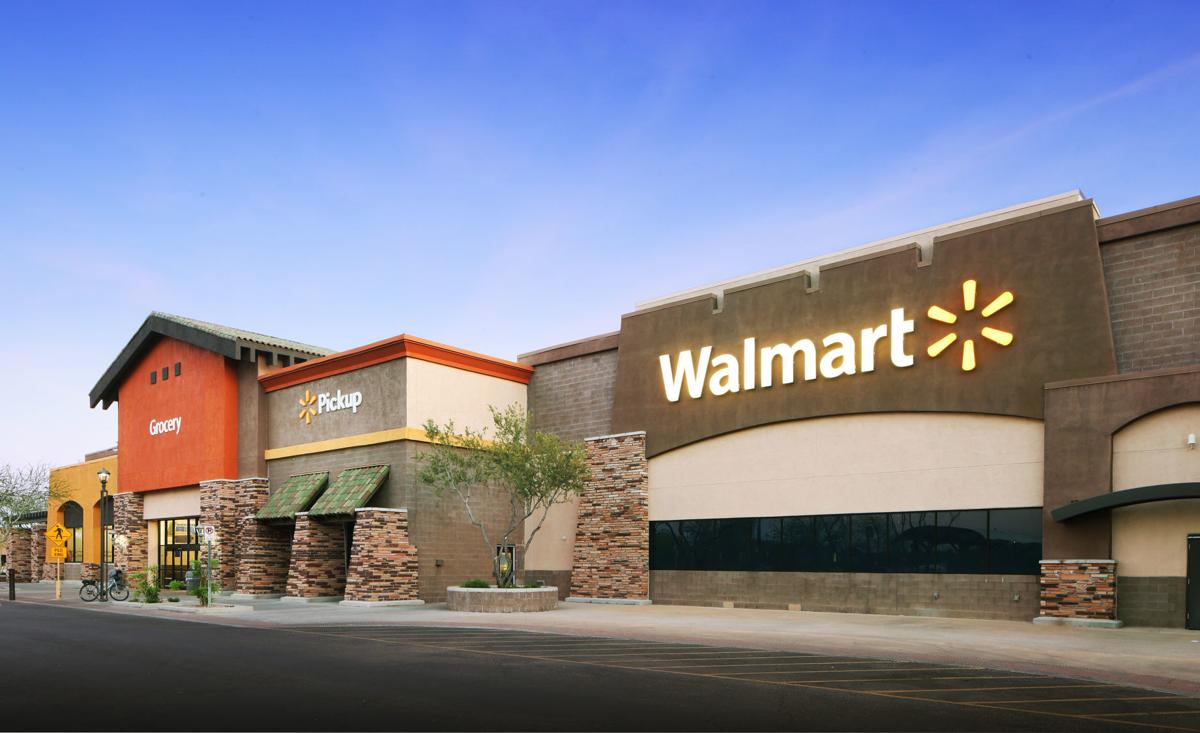 Tucson-based Town West Realty has bought the Oro Valley Marketplace and plans to develop residential and hotel projects around it.
The Walmart-anchored shopping center at Oracle and Tangerine roads includes tenants such as Cinemark Theatre, Best Buy, Petco, DSW and Ulta.
Michael Hackett and Ryan Schubert of Cushman & Wakefield's Phoenix office negotiated the transaction on behalf of the seller, Phoenix-based Vestar.
"Oro Valley Marketplace is a grocery and theater anchored destination center developed in the highest quality standards and provides new ownership with the opportunity for continued value enhancement," Schubert said.
Town West bought 100 acres, including undeveloped land around the shopping center for $45 million, records with the Pima County Recorder's Office show.
Ashley Furniture HomeStore will move into the 520,000-square-foot center and the vacant land will be redeveloped for apartments/condominiums, hotels and entertainment center, developers said.
Other recent commercial transactions include:
Coyote Clover 2500 LLC bought 35,600 square feet of industrial space at 2500 N. Coyote Drive from 2500 Coyote LLC for $2.2 million. Robert C. Glaser, with Picor, handled the transaction.
Maeder LLC sold Tucson Apartments, a 12-unit complex at 3025 N. Los Altos Ave., for $700,000. Joe Boyle and Joseph Chaplik, with Joseph Bernard Investment Real Estate, represented both the seller and the buyer, Donald J. Hagen Jr. Separate Property Revocable Trust & MRH Tuzona LLC.
Jon L. Stone and Mary E. Stone bought an eight-unit apartment complex at 2627 E. Grant Road from Todd H. Dunaway and Jiliane F. Thiers for $400,000. Allan Mendelsberg, with Picor, represented the buyer and Lance Parsons, with ABI Multifamily, represented the seller.
Electronic Design & Development Corp. leased 8,194 square feet at 7636 N. Oracle Road from E & F Holding LLC. Thomas J. Nieman, with Picor, represented the landlord and Thomas Hunt, with Tango Commercial Real Estate, represented the tenant.
Chapman Imports of Tucson LLC, dba Chapman Honda, leased 3,200 square feet in Midway Business Park, 4500 E. Speedway, from Presson Midway LLC. Robert C. Glaser and Paul Hooker, with Picor, handled this transaction.
Little Caesars Enterprises Inc. leased 2,600 square feet in the Kino Gateway Shopping Center, 2175 E. Irvington Road. James Mitchell, with Retail Advisors S.W. LLC, represented the tenant and Greg Furrier, with Picor, represented the landlord, Kino Gateway Center LLC.
NCG Logistics LLC leased 2,600 square feet of industrial space at 2155 E. Valencia Road from 2155 E. Valencia LLC. Picor's Russell W. Hall, Stephen D. Cohen and Aubrey Finkelstein brokered the lease.
Information for Tucson Real Estate is compiled from records at the Pima County Recorder's Office and from brokers. Send information to Gabriela Rico, grico@tucson.com