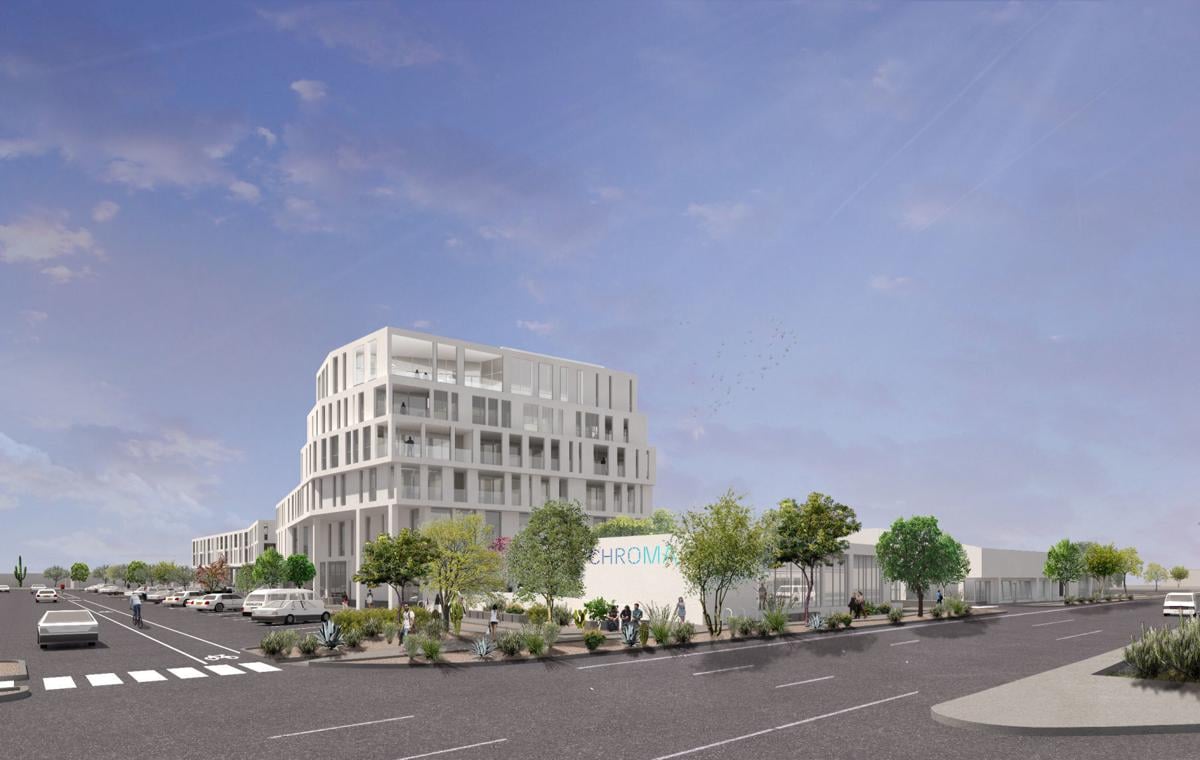 A physical therapy clinic, specializing in athletes and pain management, has leased space in the future Chroma Complex on East Speedway near North Country Club Road.
Debbie Heslop of Volk Co. represented the landlord, SMDSK Encanto LLC, in the lease of 2,389 square feet to Athletico Management LLC. The tenant was represented by Swearingen Realty Group.
This will be the fifth location in the Tucson area for Athletico Physical Therapy, which offers traditional physical therapy services as well as specialty treatment for student athletes.
"Our ability to bring experienced physical therapists on board who want to advance their career at Athletico has helped us grow in the Arizona market," said Nathan Sels, vice president of clinical operations-Arizona for Athletico.
"With direct access to physical therapy … patients can begin treatment immediately after being evaluated by a physical therapist (and) by eliminating the wait time, patients can focus on relieving pain, improving movement and restoring quality of life without delay or restriction."
It is the second tenant to lease space at Chroma, a mixed-use development. Connectivity Source, a Sprint dealer, has leased 2,456 square feet in the complex.
The Chroma development will include a residential, retail and office tower with a rooftop restaurant and rental townhouses on Camino Miramonte.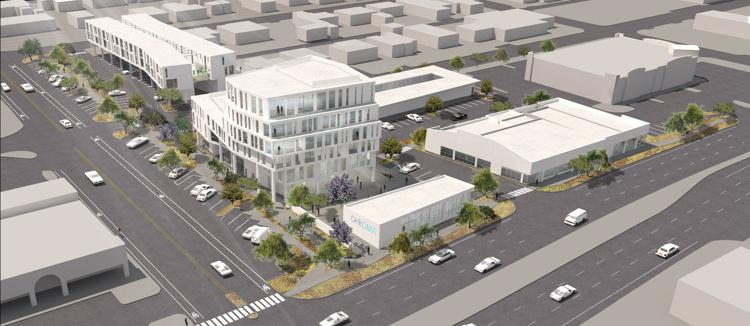 Other recent commercial transactions include:
5370 West Ina Road LLC bought 12.97 acres of vacant land at 5370 W. Ina Road from Harlan Operations Co. LLC for $2.5 million. Hank Amos of Tucson Realty & Trust Co. represented the seller and Rob Lamb of Long Realty Co. represented the buyer.
Iraj Solimani bought two industrial buildings, with a combined total of 15,920 square feet of industrial space, from Wilcox Center II LLC for $1.1 million. The warehouses are located at 576 and 580 W. Ventura St. Paul Hooker, with Picor, represented the seller and Thomas Campbell, with Long Realty Co., represented the buyer.
Liquid Venture Holdings LLC bought 7.84 acres of vacant land from Carol Louise Hudson, Thomas Wayne Rogers, Donald Lee Rogers, Brian James Larson, Melinda Sue Larson, Tiffany Elizabeth Marson and Michelle Villegas-Gold. The two parcels at 4925 E. Nebraska St. and 5111, 5115, 5141, 5171 S. Arcadia Ave. were sold for $512,265. Ron Zimmerman, with Picor, represented the seller and Robert Martensen, with Colliers International, represented the buyer.
RB West Investments LLC bought Fort Lowell Apartments, a 12-unit complex at 220 E. Fort Lowell Road from 3G Holdings LLC for $470,000. Allan Mendelsberg, with Picor, represented the buyer and Gregory Boccardo, with Boccardo Realty, represented the seller.
Wong Family Limited Partnership leased a to-be-constructed 1,600-square-foot drive-through restaurant to Patelbui LLC in the Houghton Town Center at Houghton and Old Vail Road to open a Tropical Smoothie restaurant. Jeramy Price, of Volk Co., represented the tenant and the landlord was represented by Mark Sunkel of Core Realty Partners LLC.
Subway leased 1,272 square feet from Ajo SEC Shops LLC in the new retail strip on Ajo Way and Kinney Road. Kevin Volk, of Volk Co., represented the landlord.
Precious Metals Refinery LLC leased 1,200 square feet in the Fry's shopping center at Tangerine and Thornydale. Kevin Volk, of Volk Co., represented the tenant and the landlord, Old Lobo Marana LLC, was represented by Aaron LaPrise, of Picor.
The business news you need
With a weekly newsletter looking back at local history.