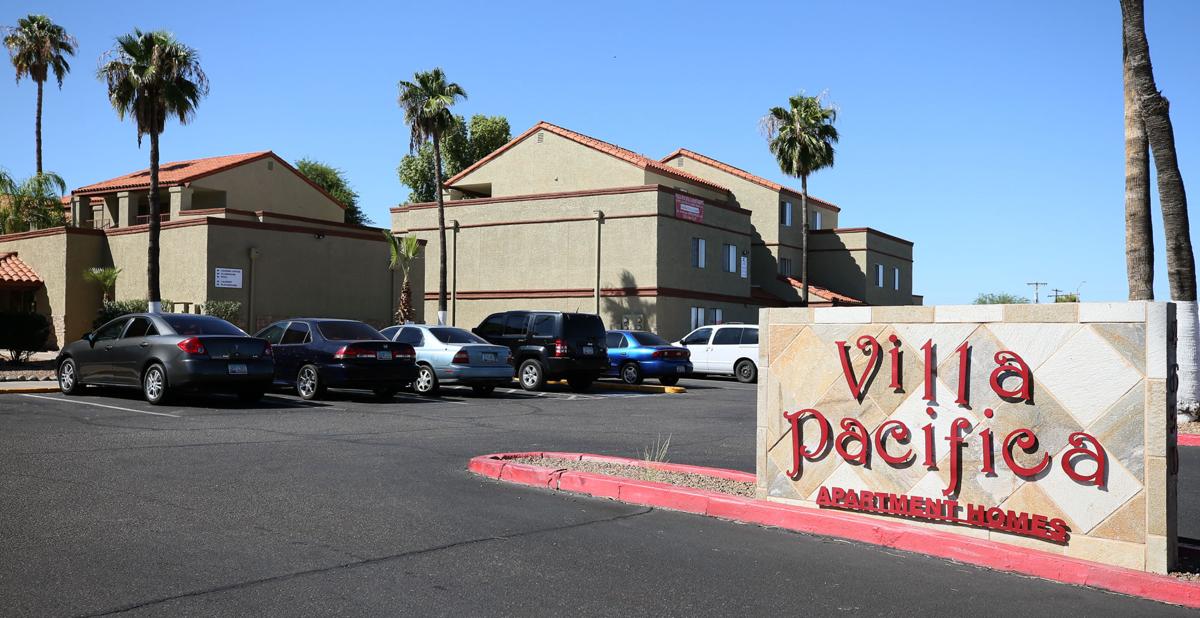 The influx of capital into Tucson's apartment market continues to be strong with the value of transactions this year on pace to exceed all years since 2006.
Investors from Denver, Los Angeles, Portland, Oregon, and Canada are selling their real estate and moving capital to the Tucson apartment market, Allan Mendelsberg, a multifamily specialist with Picor, wrote in the Picor Connect blog.
"About 90 percent of all apartment investors considering apartment investments in Tucson are from outside of Arizona," he said. Year-to-date transactions total $452 million.
Mendelsberg said many apartment owners are holding onto their property as prices and rents rise, so when something does go on the market, it usually sells quickly because there is not a lot of new construction underway that would serve as competition.
ABI Multifamily recently brokered two such transactions.
Villa Pacifica Apartments, at 4650 E. 29th St., sold to Los Angeles investors for $7.2 million.
"Villa Pacifica Apartments is located just minutes from both Davis-Monthan AFB and the Park Place mall," states Alon Shnitzer, senior managing partner, who was the lead broker for this transaction and represented both the seller and buyer. "Tucson Multifamily offers investors a unique opportunity, with little-to-no new construction and increasing rents/occupancy."
Aside from Shnitzer, the ABI team of John Kobierowski, Rue Bax, Doug Lazovick and Eddie Chang brokered the sale.
The combined 47-unit Drexel Gardens & Drexel Terrace Apartments, on Drexel Road between Park and Campbell avenues, sold for $1.6 million.
"The buyer has purchased several properties throughout the Tucson area over the last several years," said Jon Ibrahim, vice president at ABI, who represented both parties with Ryan Kippes, vice president at ABI. "The Drexel portfolio offers a highly desirable unit mix, in a great location with significant upside should the buyer choose a more value add approach to the property."
The buyer is a Nevada investor. ABI broker Lance Parsons was also involved.
Other recent commercial transactions include:
Information for Tucson Real Estate is compiled from records at the Pima County Recorder's Office and from brokers. Send information to Gabriela Rico, grico@tucson.com