Jesus Bonillas removed the big picnic tables from his indoor food court, American Eat Co., last week, days after Gov. Doug Ducey gave the green light for restaurants to reopen their dining rooms.
In their place, he set up tables that could seat parties of only two or four, spread out to maintain social distancing. The dining room will now seat 65 compared with the 240 it could accommodate pre-coronavirus.
Before reopening the dining room this Wednesday, Bonillas and his Common Group partners also plan to install plexiglass at the soda fountains; remove all napkin and utensil dispensers; and install sanitizer stations throughout the sprawling 8,000-square-foot building that is home to seven restaurants.
On Tucson's west side, Tanias "33" Mexican Food general manager Rudy Lira won't have to go through nearly the effort that Bonillas faced. Lira's small restaurant, which has stood at 614 N. Grande Ave. for 35 of its 42 years, is a fast-casual spot where most folks come in, pick up burritos, tamales and tacos and take it to go.
Lira said he is opening Monday, although he was still not clear last Thursday on all the stipulations in Ducey's order. He said he wanted to make sure that when he opens his dining room at 6 a.m. that he's following the law.
"Whatever the guidelines are, we will definitely do it," he said.
Like Bonillas and Lira, restaurant owners throughout Tucson are going through checklists and gut checks as they weigh the option of reopening their dining rooms for the first time since the state ordered them closed in mid-March in response to the pandemic. For many, it's not as easy as turning on the "Open" sign and wiping down the tables.
Dining rooms have to be reconfigured, employees have to be rehired and trained on new sanitizing and safety protocols, and food needs to be ordered, especially for restaurants that didn't take up the state's offer back in March to convert their operations to take-out.
"Right now my biggest problem is sourcing food," said Ray Kendrick, who has continued serving smoked ribs, pulled pork and other meats at his South Park Avenue Mr. K's Original BBQ.
"I can't find anything. I had to call six different vendors to find any kind of brisket. I am scared of what is going to happen when all the restaurants come back and serve fully."()
Mr. K's, 6302 S. Park Ave., barely skipped a beat when it transitioned to take-out. Kendrick, who has run the restaurant for 22 years, said he has gone from selling as many as nine cases of ribs a week before the shutdown to six. Sales of brisket dropped from four or five cases to two; and pulled pork dropped from three pork butts a week to two.
"Don't get me wrong, we are down overall, but it continues to be self-sustaining," he said. "We're probably off about 20% of what we do. I think just doing this for so long has kind of allowed us to get out there before a lot of people. I know a lot of places that have not been able to operate at all."
Suzanne Kaiser estimates business at her three restaurants — two locations of Vero Amore at 12130 N. Dove Mountain Blvd. in Marana, and 3305 N. Swan Road; and Oro Valley's Noble Hops Craft Beer + Fine Fare at 1335 W. Lambert Lane — is down 70% since they switched to take-out. She has had to lay off 70 people, she said.
"I lay awake at night worrying about those people," she said.
Kaiser plans to quietly reopen her restaurants Monday after she and her staff block off tables in the dining rooms and on the patios of Noble Hops and Vero Amore Swan to comply with the social-distancing guidelines.
"If people come in and want to take a seat, great," she said, as she and her management team finalized a 10-page safe-practices guide for employees.
It's similar but far less in-depth than the guide Ray Flores prepared for his Flores Concept restaurants, which includes the flagship El Charro Café at 311 N. Court Ave. and two other El Charro locations. Flores has a 100-point plan — dubbed "Sí 100" — that covers everything from sanitizing the restaurants to putting in an alarm that will sound every 30 minutes to remind employees to wash their hands.
Flores also is mandating employees wear masks and will continue urging customers to use curbside pickup rather than eat in.
Flores said he is not ready to open his restaurants, which include Pub 1922 in Sahuarita and Charro Steak and Charro del Rey seafood downtown.
"We'll do a phased opening, basically walk before we run, from now until the end of May," he said.()
EASING IN
Opening back up in the downtown area has its own challenges. Ten55 Brewing Company, 110 E. Congress St., gets much of its business from show-goers at the Tucson Convention Center and the Rialto Theatre, both of which are remaining closed for the time being. Workers that once packed the high rises and court buildings are now working from home and having happy hour on their couch.
"Even if there is a flood of business (when we re-open), I suspect for us it's short-lived," said Ten55 co-owner Chris Squires. "To open back up, handle this rush and then have to lay everyone off again, that's not good for my staff. It's not good for anyone."
Squires said that Ten55 plans to keep its dining room closed until May 26, their target re-opening date. For now, they will continue what they've been doing for the past few weeks: selling take-out beers and to-go growlers from 3 to 6 p.m. Thursdays through Saturdays. The brewery discontinued food sales a few weeks back when demand tapered. So when they reopen, they will have to purchase their entire food inventory — bread, chicken, lettuce, et cetera — as if they were opening for the first time.
When all of it adds up, reopening right now just doesn't justify the risk to his staff, he said, especially when his employees are able to make more money on unemployment than they might make working in an empty dining room.
"It's a tough sell to say, 'Come back and work, but please forgo that money that you're getting from the government,'" Squires said. "I don't envy them either. The idea of opening back up and then having to scale back in a couple weeks is a scary thing. The goal is to open up once, be open and have something that resembles steady growth."()
Across the underpass, Exo Roast Co. has decided to take a short break and close its cafe at 403 N. Sixth Ave. After weeks of serving customers to-go coffee cups while wearing masks, co-owner Amy Smith thought the staff needed a rest. Through a GoFundMe drive, she was able to raise enough to support them for two weeks starting May 9 through May 25, which just happens to be the shop's ninth birthday.
"We've always had this fantasy of closing in June. In a way it's something that we've all been looking forward to," she said. "We're taking a hiatus and hoping people come back to support us. We have a lot of staff that have been with me for five years. It's time to give them a paid vacation."
Smith plans to continue to work throughout the closure, making repairs to the space, including doing a deep cleaning and installing plexiglass barriers for the baristas and other safety measures. When Exo re-opens May 25, Smith said she won't open the dining room, which would encourage customers to come in and eat without wearing masks.
Instead, she plans to focus on new branding efforts encouraging customers to wear masks for take-out, so everyone can protect one another. While the store is closed, she also plans to operate a "mobile cafe" at four parks across Tucson. Customers will be able to preorder on Exo's website and Smith will deliver by bike. Exo will also continue its popular online mezcal tastings, run by Smith's husband, Doug.
American Eat Co.'s Bonillas said he doesn't know what to expect when they reopen next week. The city's high tourist season is past, and the historically slow summer months lie ahead.
There also is the uncertainty that diners will be eager to eat at restaurants.
"We don't know what the climate is going to be in terms of the perceived safety," Bonillas said. "Are people going to be comfortable going back to restaurants and how frequently? And do they have the money to go out? We're unable to predict to what extent this will affect us."
Photos for April 23: Tucson gets by during Coronavirus Pandemic
Tucson, coronavirus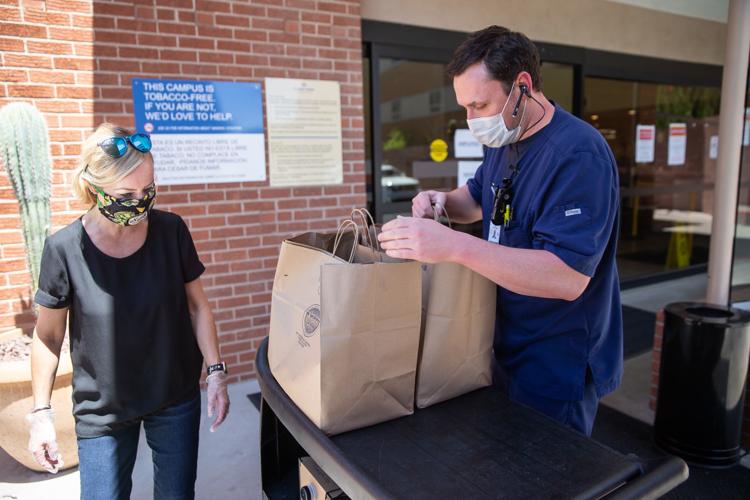 Tucson, coronavirus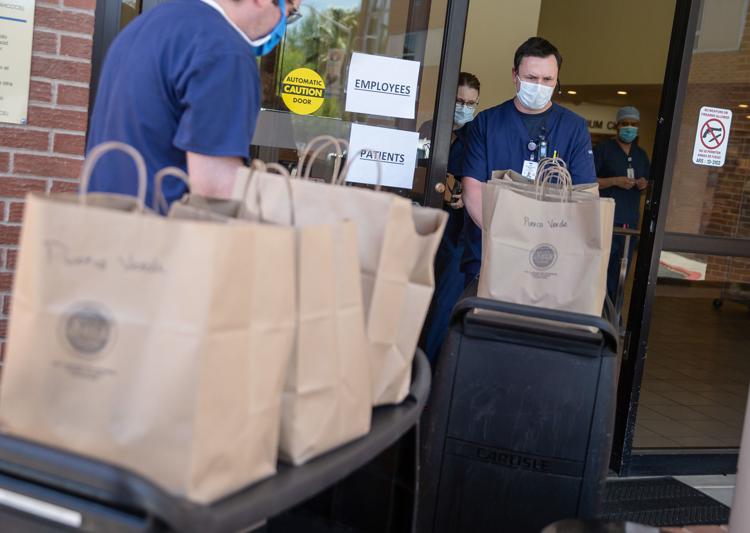 Tucson, coronavirus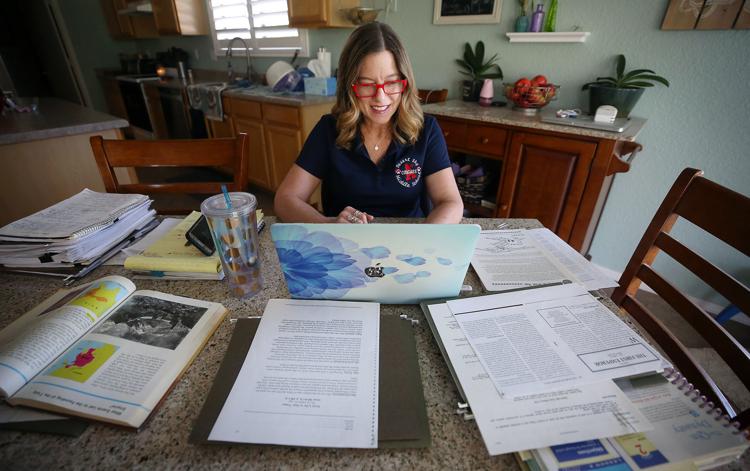 Tucson, coronavirus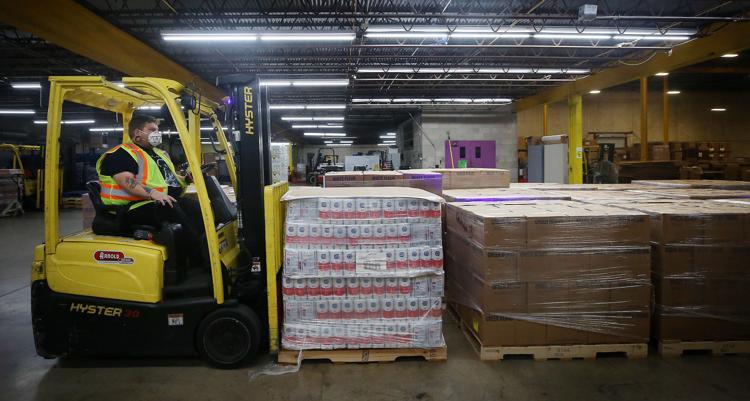 Tucson, coronavirus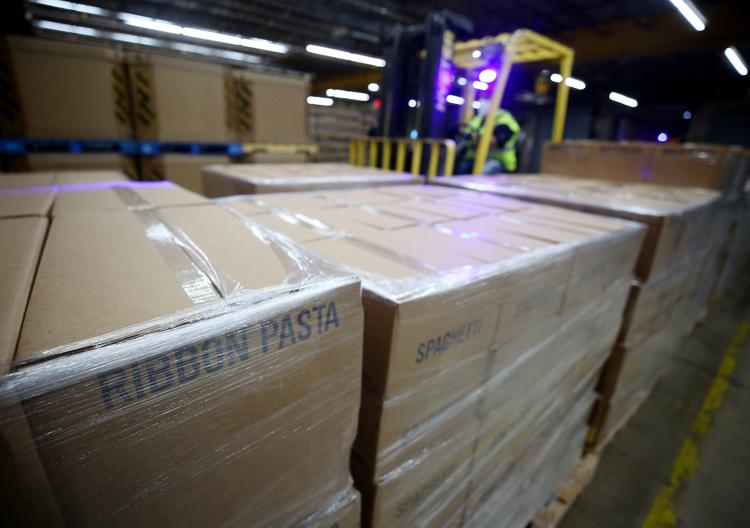 Tucson, coronavirus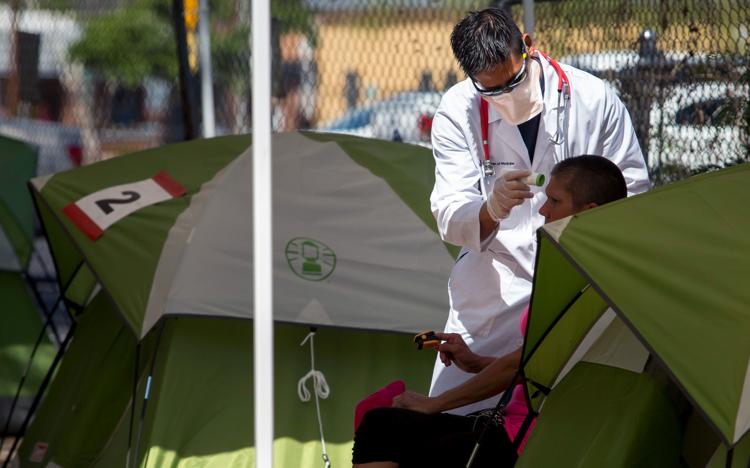 Tucson, coronavirus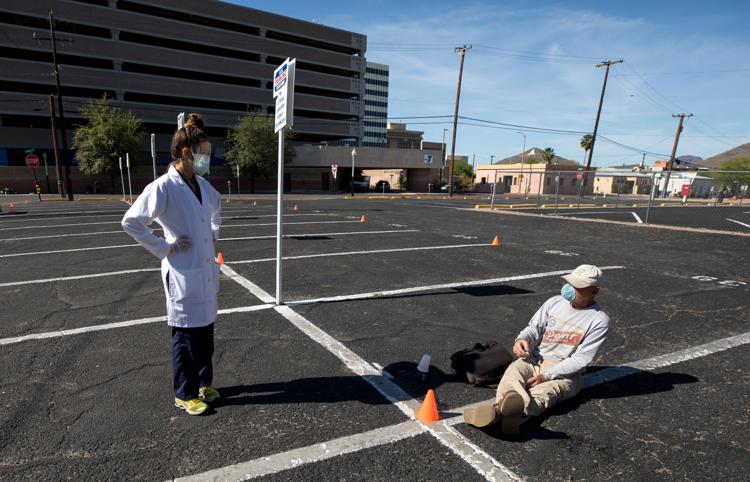 Tucson, coronavirus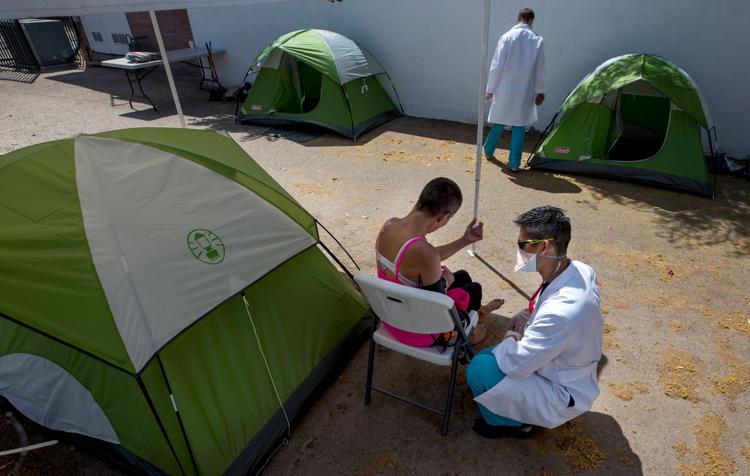 Tucson, coronavirus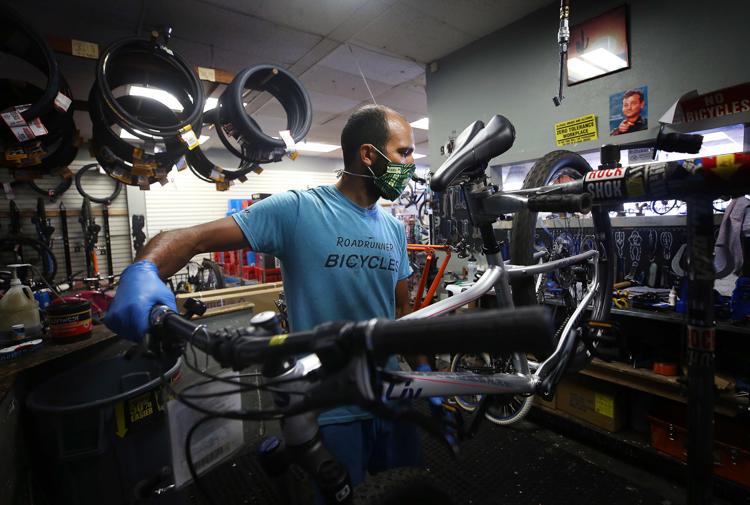 Tucson, coronavirus
Tucson, coronavirus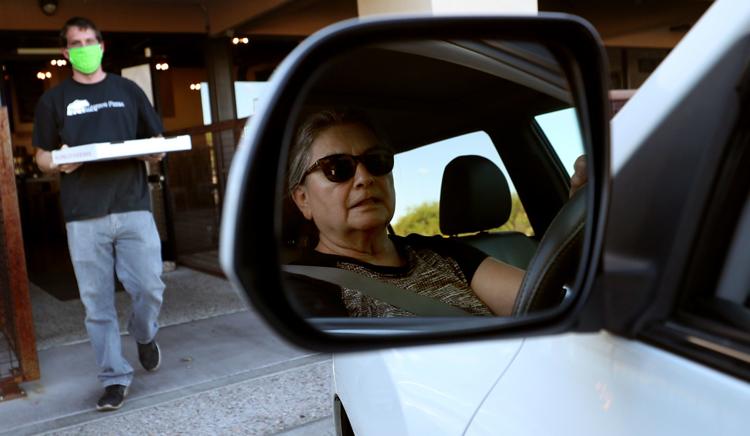 Tucson, coronavirus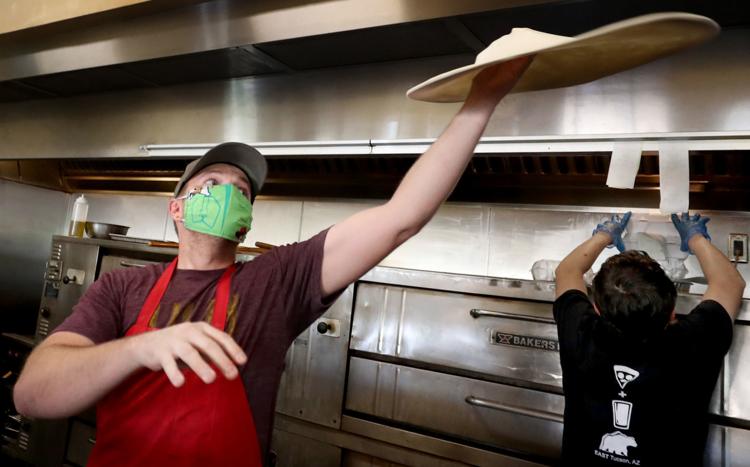 Tucson, coronavirus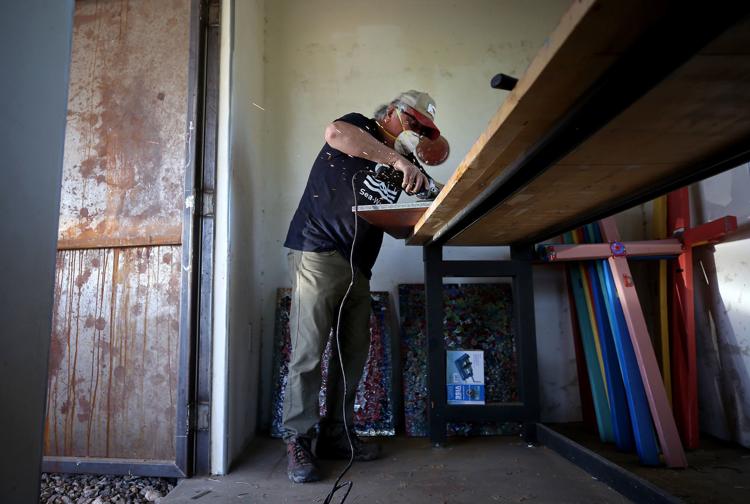 Tucson, coronavirus